Special event
The 32nd PROPS Awards
Thursday 27 June 2024, 11.45am
|
JW Marriott Grosvenor House London, W1K 7TN
London and the South East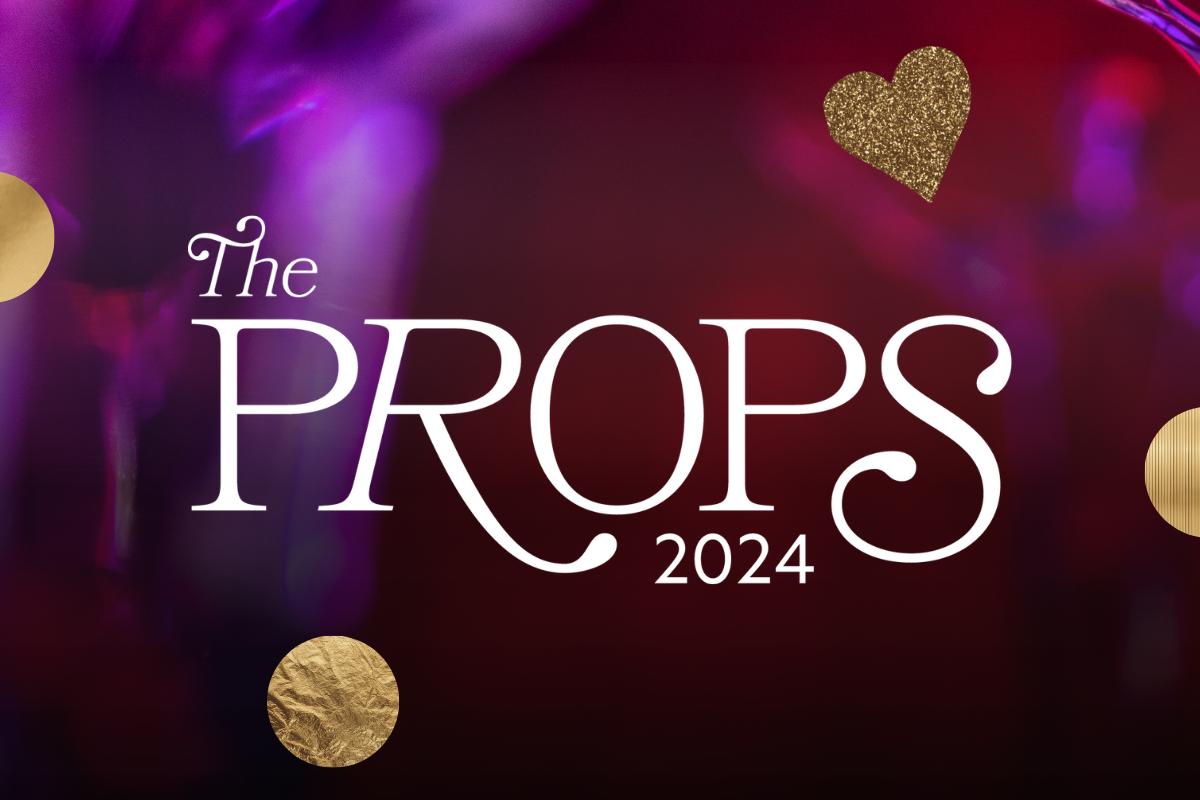 Reception: 11.45 | Lunch: 12.15 | Networking from 16.30
Real-estate's premier fundraising and networking event
Now in its 32nd year, The PROPS is the UK's longest-standing property awards lunch.
Since 1992, the Awards have raised over £11 million for Variety and provided support for countless disabled children.
Early bird offer ends 31/01/2024
The awards
The PROPS brings together major players in the UK Real Estate Industry and recognises individuals and companies in the property industry who have excelled.
The PROPS Awards span a wide range of categories, including Deal of the Year, Property Lender, Development of the Year, and Entrepreneur Award.
Previous award winners include Trevor Hemmings, Gerald Ronson CBE, Tony Pidgley CBE, Sir John Beckwith CBE, Sir John Ritblat, Sol Kerzner, David Lockhart, Michael Slade, Sir Stuart Lipton, David Pearl, Nick Leslau, and Ray Palmer.
Nominations are now open! Don't miss your chance to shine and be recognised among the best.
If there's a company, team, or an individual you feel deserves special recognition for their outstanding work you can nominate them for one of the 2024 PROPS awards.
You may nominate your company, yourself, or someone you know. Award nominations are free and there is no limit on the number of nominations that can be submitted or categories that can be entered.
Contact our team at props@variety.org.uk or 0207 428 8127 for more information.
Sponsorship
As a sponsor, this is your chance to place your brand front and centre before a room full of industry leaders. Benefit from all pre-, during, and post-event promotion with your branding cited across all marketing, website, and on-site at the event.
Help fund equipment, transport and days out for disabled and disadvantaged children across the UK
Showcase your independent charitable support, and be associated with one of the longest-running children's charities in the UK
Fulfill your CSR/ESG commitments
Affiliate and build relationships with leading opinion formers, thinkers, and industry celebrities
Get access to and build relationships with leading brands
Brand presence in the PROPS and Variety's PR marketing coverage
Entertain your clients and stakeholders at this significant, exclusive, and high-profile event
Celebrate and support the achievements of your peers
Contact Andreas Andreou at props@variety.org.uk for our sponsorship brochure.
Past events