14th October 2021
PROPS Awards Lunch raises £250,000 for Variety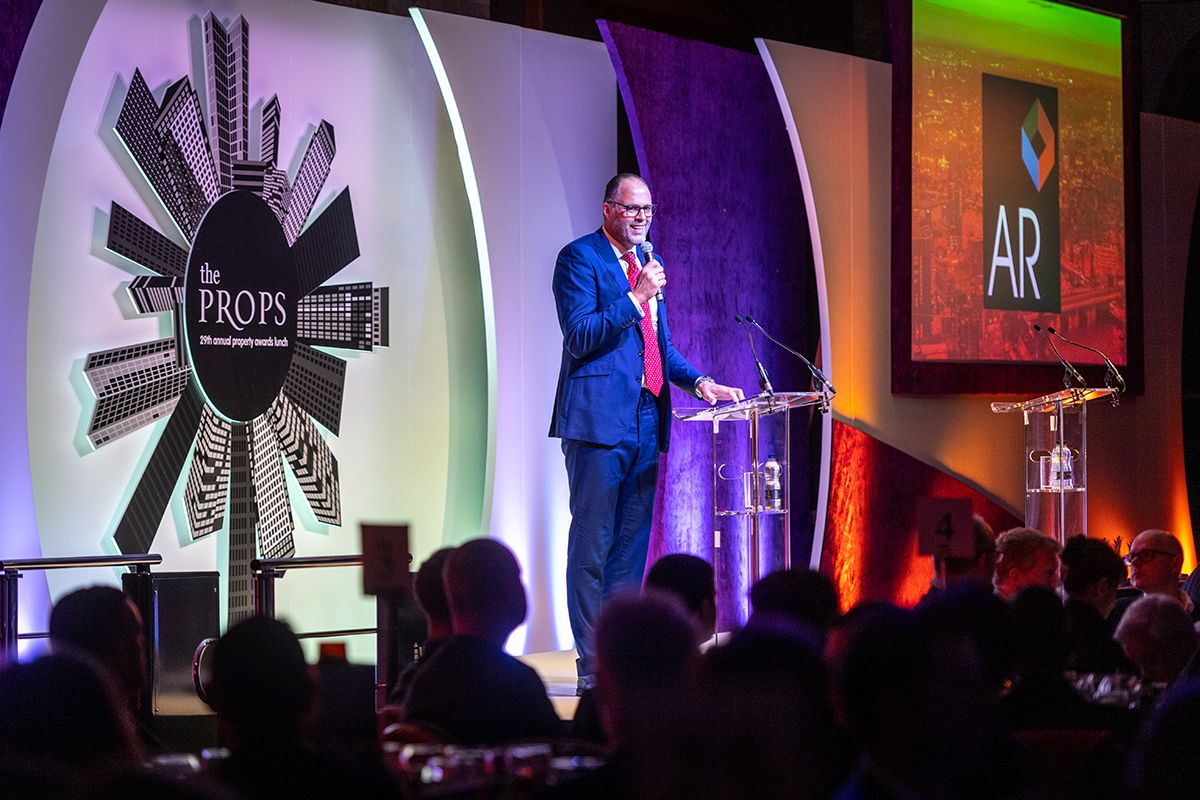 The PROPS Awards 2021 Lunch, a standout event in the property industry's calendar, has raised a fantastic £250,000 net for Variety, the Children's Charity. Now in its 29th year, the ceremony was hosted by former rugby union star and broadcaster Martin Bayfield, at the London Hilton on Park Lane.
Since 1992 the PROPS Awards have generated over £10 million for the charity and provided over 2300 wheelchairs for disabled children across the UK. The wheelchairs are designed to fit each individual and as well as supporting children in their daily lives, recently helped several young athletes to go on to represent Team GB at the Paralympic Games in Tokyo. This year's appeal at the PROPS lunch funded wheelchairs to enable disabled children to take part in competitive sport – raising their self-esteem and providing health and social benefits.
At the event, the prestigious Matt King Lifetime Achievement Award was awarded to Nick Leslau, Chairman and Chief Executive of Prestbury Group of companies, in recognition not only for his four decades of service to the property sector but also for his fantastic achievements in that time. For 2021 the award was dedicated to the memory of Matt King OBE, Variety's remarkable Wheelchair Ambassador, who sadly died earlier in the year, aged 33.
In a letter to guests at the lunch, Matt's parents, Chris and Glenda, said: "You should never underestimate the impact you all have in supporting Variety. We both miss Matthew so much, but we are comforted knowing that he had a full and meaningful life, with achievements greater than we could ever have imagined, while at the same time making such a difference to others. This was all due to the support given by Variety, and yourselves. Never underestimate your contribution to a child's happiness."
Other winners included Greystar Real Estate Partners, who picked up the Residential Developer of the Year, Miheer Mehta of Sterling Rose Homes, who took home the Entrepreneur of the Year Award and Savills for Residential Agent of the Year. Development of the Year was won by Stanhope for the former BBC TV centre development in White City.
I want to say a huge thank you to all the attendees for their generosity at the 29th PROPS Awards and I'd like to congratulate all of our winners. The funds raised at the annual PROPS lunch allow Variety to help disabled and disadvantaged children across the UK – support that post pandemic is needed now more than ever. We are deeply grateful for the generosity of all our sponsors and donors.

Neil Sinclair, The PROPS Chair
The generosity of the UK property industry at the PROPS Awards Lunch knows no bounds. £250,000 is a sensational total to have raised. On behalf of all the children and young people who will receive a life transforming wheelchair, I thank everyone who gave so generously. Please remember that your support makes a real difference to people's lives today.

Conrad Hollingsworth, Chief Executive of Variety, the Children's Charity
Winners of the 29th PROPS Awards
MATT KING LIFETIME ACHIEVEMENT AWARD 2021: Nick Leslau, Chairman and Chief Executive of Prestbury Group
MOST PROMISING NEWCOMER AWARD 2021: Anthony Lorenz, The Lorenz Consultancy
RESIDENTIAL DEVELOPER AWARD 2021: Greystar Real Estate Partners
COMMERCIAL DEVELOPER AWARD 2021: Derwent London
BEST DEAL AWARD 2021: Oxford Properties acquisition of M7 Real Estate
RESIDENTIAL AGENT AWARD 2021: Savills
COMMERCIAL AGENT AWARD 2021: Estate Office
PROPERTY FUND AWARD 2021: M7 Real Estate
PROPERTY LENDER (UP TO £20 MILLION) AWARD 2021: Avamore Capital
PROPERTY LENDER (OVER £20 MILLION) AWARD 2021: Maslow Capital
BEST DEVELOPMENT AWARD 2021: The Television Centre, White City – Stanhope
ENTREPRENEUR AWARD 2021: Miheer Mehta, Sterling Rose Homes
YOUNG PROPERTY PERSON AWARD 2021: Jacob Loftus, General Projects
PROPERTY ADVISOR AWARD 2021: BBS Capital
PROPTECH & INNOVATION AWARD 2021: LiveInMyWorld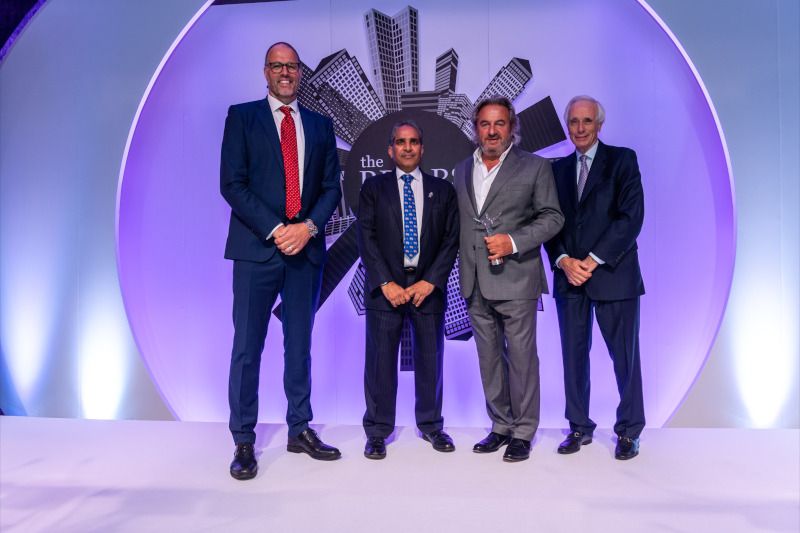 PROPS Awards 2021 – Martin Bayfield – Bim Sandhu – Nick Leslau – Neil Sinclair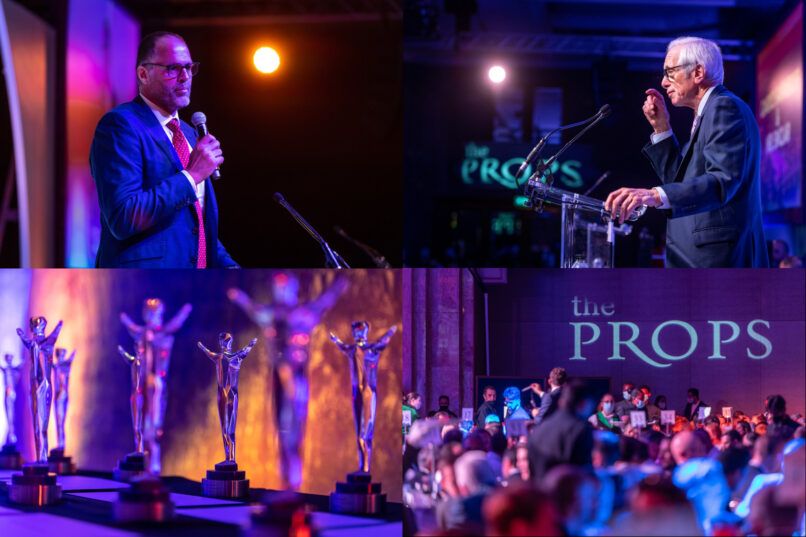 the PROPS Awards 2021 – Host Martin Bayfield – Chair Neil Sinclair – the Awards Statues – Hilton Park Lane