15th May 2019
28th Annual PROPS Awards Lunch Raises Over £410,000 for Variety, the Children's Charity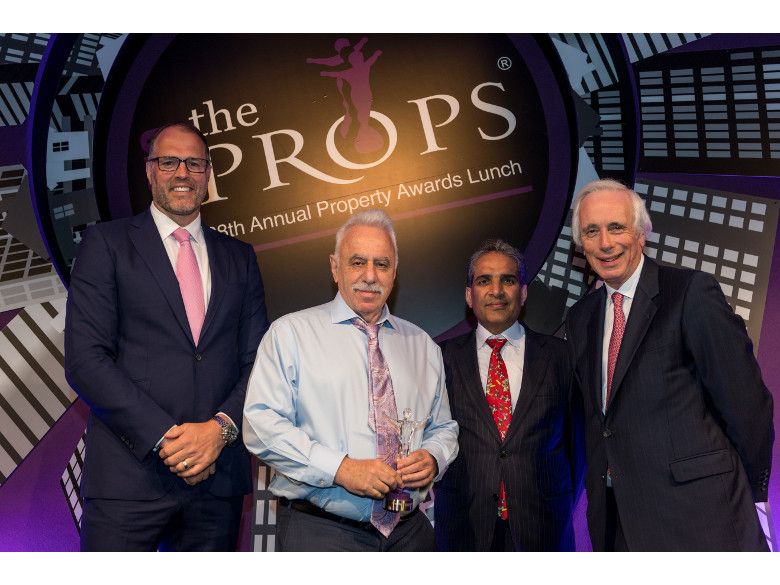 The PROPS Awards Lunch, one of the highlights of the property industry's calendar, has raised an incredible £410,000 net for Variety, the Children's Charity. Now in its 28th year, the glittering ceremony was held at the London Hilton on Park Lane and was hosted by former rugby union international and broadcaster Martin Bayfield.
Since its inception in 1992, the PROPS Awards have generated over £10 million for the charity and provided 2,100 powered wheelchairs for disabled children across the UK.
At the event, the coveted Lifetime Achievement Award was won by David Pearl, Chairman and Chief Executive of Pearl & Coutts for his five decades of service to the property sector. Other winners included Moda Living, who picked up the Residential Developer of the Year, Paul Eden of Regal London, who took home the Entrepreneur of the Year Award, Aviva for Property Lender of the year and very interestingly Development of the Year was won by the United States Government for the US Embassy at Nine Elms.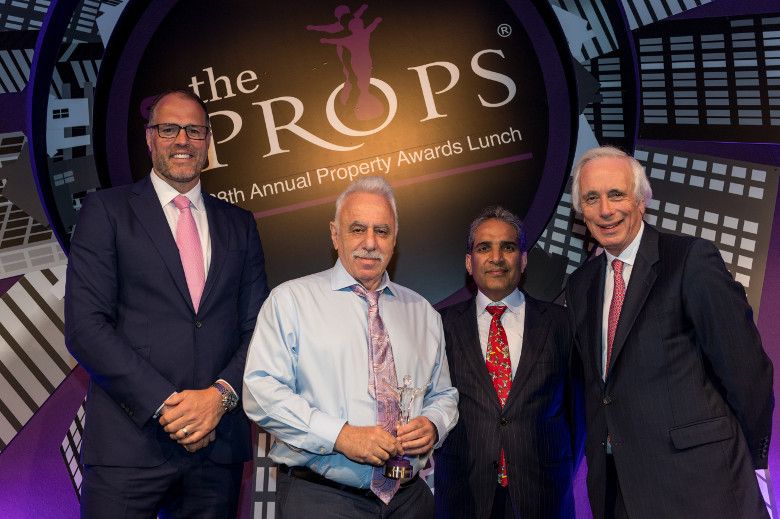 Neil Sinclair, The PROPS Chair, said: "I want to thank all the attendees for their generosity at the 28th PROPS Awards and congratulate all our winners. The funds raised at the annual PROPS lunch allow Variety to help disabled and disadvantaged children across the UK. We are deeply grateful for the generosity of all our sponsors and donors who help improve the lives of some of the most disadvantaged people in our society."
Frances Lang, Chief Executive of Variety, the Children' Charity, said: "I am bowled over by the generosity of the UK property industry at the PROPS Awards Lunch. £410,000 is an incredible total to have raised. On behalf of each and every one of the children and young people who will receive a life transforming wheelchair, I thank everyone who gave so generously from the bottom of my heart. This support really does change lives."
The winners of the 28th PROPS Awards are as follows:
1. Most Promising Newcomer of the Year
Ezra Nahome, Lambert Smith Hampton
2. Residential Developer of the Year – Sponsored by Oaknorth
Moda Living
3. Deal of the Year – Sponsored by the Cowell Group
Network Rail, Telereal Trillium and Blackstone Property Partners – sale of Network Rail's commercial estate business to Telereal Trillium and Blackstone Property Partners
4. Residential Agent of the Year – Sponsored by Generator Group
Carter Jonas
5. Commercial Agent of the Year – Sponsored by Howard Kennedy
Mason Owen
6. Property Fund of the Year – Sponsored by Lockton
Europa Capital
7. Property Lender of the Year – Sponsored by Palace Capital Plc
Aviva
8. Development of the Year – Sponsored by Emmaus Consulting
United States Embassy, London
9. Entrepreneur of the Year – Sponsored by Trimont REA
Paul Eden, Regal London
10. Young Property Person of the Year – Sponsored by Nexus Group
Clive Nichol, Fabrix Capital
11. Property Advisor of the Year
Freedman + Hilmi
12. Proptech Company of the Year – Sponsored by Hamlins LLP
Land Insight
13. Lifetime Achievement Award – Sponsored by The Santon Group
David Pearl, Chairman and Chief Executive of Pearl & Coutts