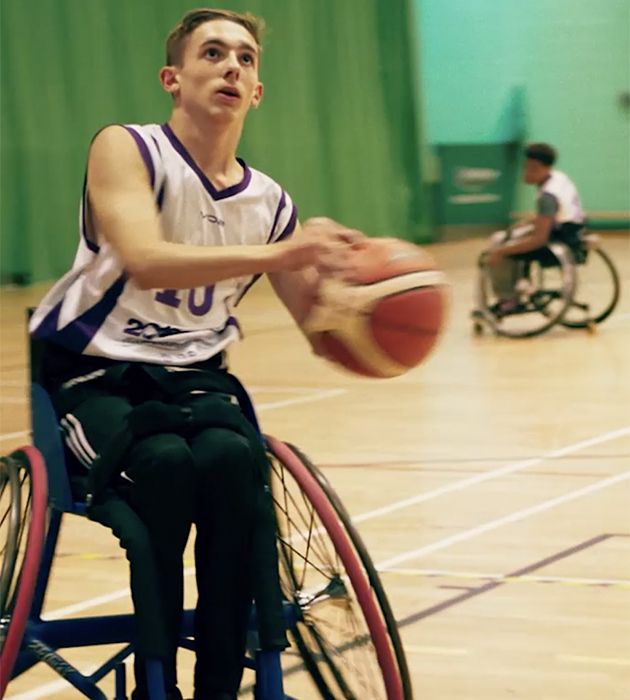 Charlie
Variety agreed to fund a new basketball wheelchair for Charlie in 2019, in order to increase his speed and mobility on court and generally help him perform better. As it's a made to measure chair with straps, it also improves his safety.
Charlie is an active player for Ace Wheelchair Club's Junior Team, an organisation that has prepared many wheelchair basketball players to represent their country at the Paralympics. He is most proud of winning Gold in 2017 for the South East Region in the British Junior Team Championships. In recognition of his Paralympics potential, Charlie was recently selected to play for the GB under 21s selection camp. He was also chosen to compete at the 2021 School Games National Finals.
Charlie was made a Variety Young Ambassador in June 2019. Read more about him here.