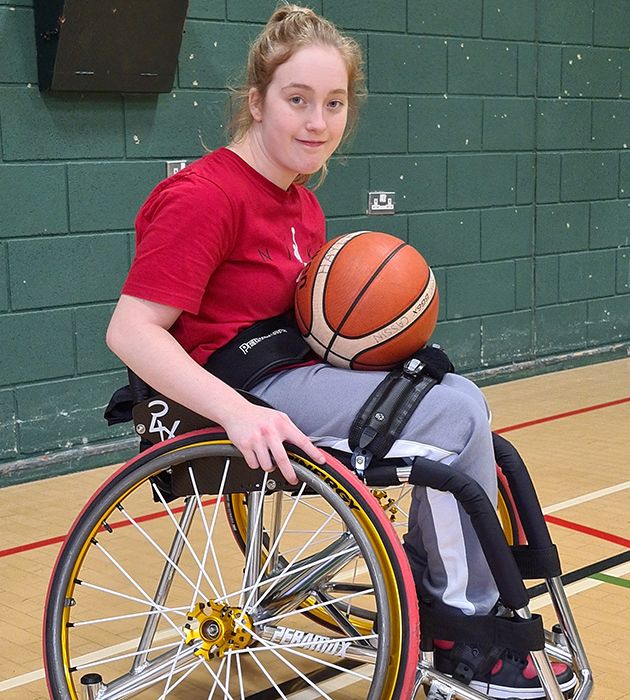 Hayley
Hayley was born at 28 weeks, weighing just 2lbs. She had meningitis at five days old and was placed on life support for a long time. At five months' old, she was diagnosed with diplegic cerebral palsy. She cannot walk and is a full-time wheelchair user, but she hasn't allowed this to hold her back. Her life was transformed when she joined a wheelchair basketball club.
She was bullied at primary school because of her disability, and playing wheelchair basketball allowed her to compete equally with both disabled and non-disabled players.
Variety funded a lightweight sports wheelchair for Hayley, which enabled her to go even faster. When she outgrew this chair and needed a new one to continue playing, Variety
By her own admission, Hayley is very competitive. She loves winning, and wheelchair basketball has done so much to improve her confidence and self-esteem. Hayley hopes to play in the Paralympic Games one day, saying: "When I play basketball I feel unstoppable".
Hayley was made a Variety Young Ambassador in December 2019.