19th June 2020
Two new sports wheelchairs from Variety are a 'game changer' for Illias
London and the South East
Wheelchairs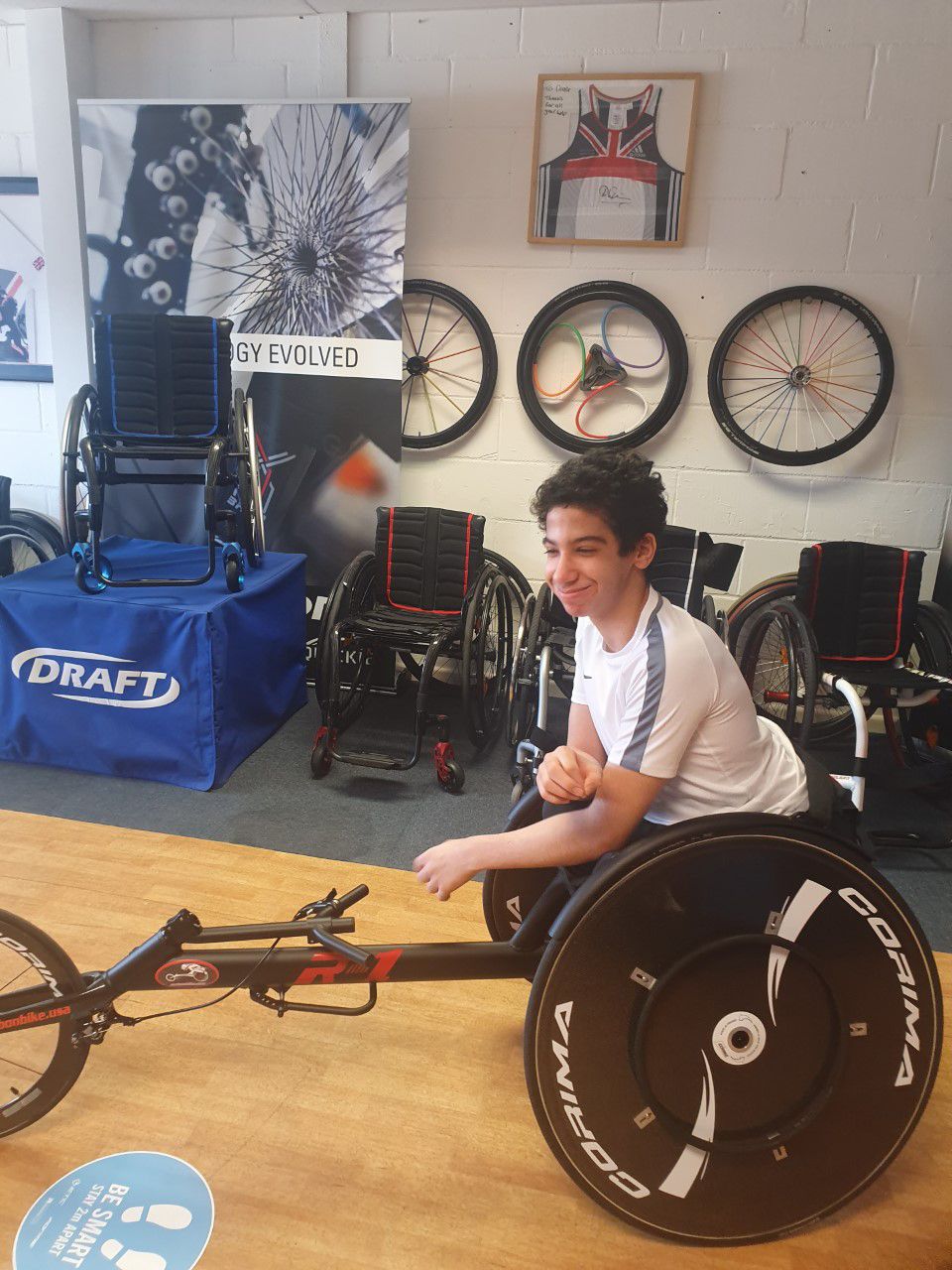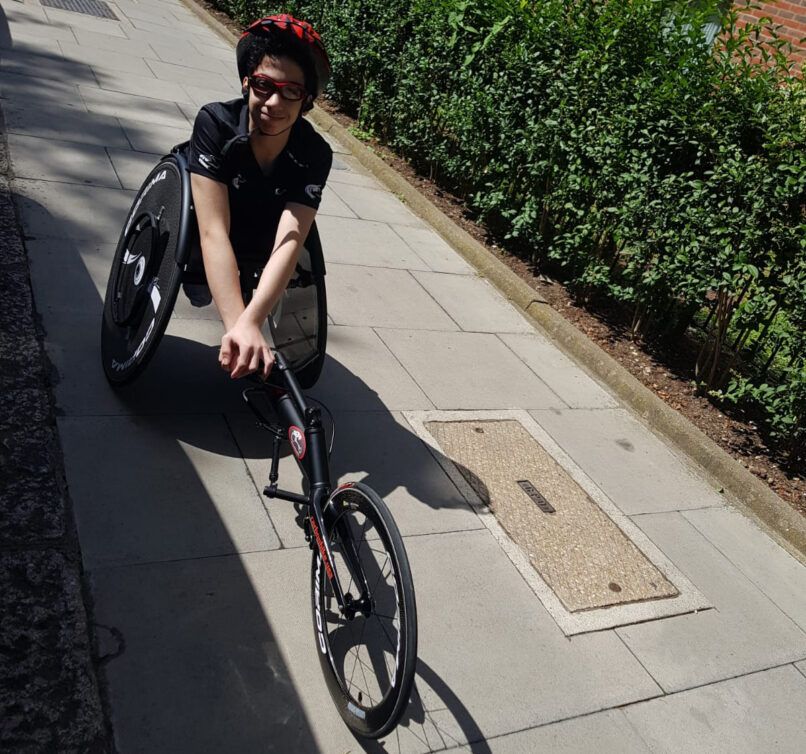 From a very young age, Illias showed a keen interest in basketball, and, as soon as he could, began playing the game at London Titans Wheelchair Basketball Club, a club that supports players with disabilities. To start off with he used a club chair, but this didn't fit him very well and he experienced considerable discomfort while playing, which greatly limited his performance. As his basketball skills developed, he began playing for Weir Archer Academy – the largest and most successful wheelchair basketball outfit in the south of England – and it became clear that if he was going to fully live out his sporting dreams, he desperately needed a fit-for-purpose, bespoke sports wheelchair.
In 2016, Variety stepped in and provided Illias with a personalised wheelchair, customised to his precise body measurements. This opened the door for him to play better basketball, enabling him to wheel himself at far greater speeds and shoot more effectively.
In 2017, Illias was made a Variety Young Ambassador, in recognition of his position as an inspirational role model for other aspiring young athletes with disabilities.
Next, the unstoppable young sportsman discovered wheelchair racing. Once again, however, he was reliant on a club wheelchair that was far too narrow for him, so hampering what he was able to achieve. Despite this, he began racing competitively in events like the 2019 British Grand Prix, a para-athletics event, culminating in him being classified by British Wheelchair Athletics. Now that he was in a league with world-class champions like David Weir, it became very apparent that Illias would really benefit from having a new bespoke athletic racing wheelchair to further boost his performance, build his confidence and help him maintain the high levels of cardiovascular fitness and muscle endurance he needed to keep succeeding.
Once again, Variety intervened, and ordered a racing wheelchair to be built for Illias by a company in America, customised to his exact body measurements. After some delays caused by the COVID-19 pandemic, the wheelchair was finally delivered to Illias' home in June 2020.
The family is delighted to see a happy Illias thoroughly enjoying himself in his new sports wheelchair. With his motivation levels high, he has managed to keep his daily training programme going throughout the COVID-19 crisis, making full use of online coaching provided by his club. As most sporting events are currently suspended, he is now completing a 20 km challenge in the Superhero Tri 2020 'At Home Superheroes', a remote lockdown event.
There are some unexpected benefits to Illias' latest wheelchair acquisition too. His relationship with his brother Adam, who is now 18 and also a sports enthusiast, has been strengthened through their training together, with Adam running alongside Illias as he whizzes along in his new racing wheelchair.
Mum Sana is thrilled that Illias can now finally achieve all that he is capable of. She is keen to reassure other parents of disabled children that "Nothing is impossible, so remember to always encourage your child to reach their goals."