10th July 2023
Illias races to victory with sports wheelchair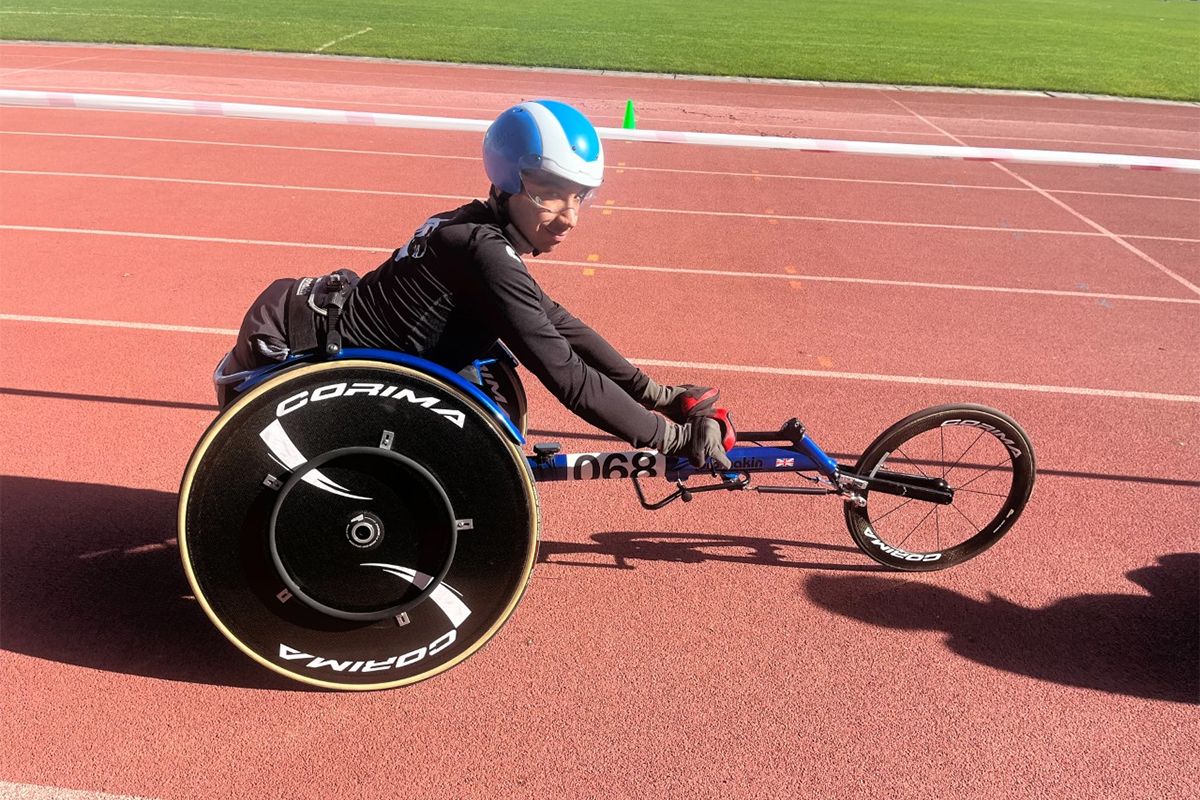 Illias has a diagnosis of spina bifida, which has caused incomplete lower limb paralysis. Spina bifida is a condition that develops during pregnancy when the baby's spinal cord does not develop properly, resulting in a gap in the spine. Illias's spina bifida means he relies on a wheelchair for mobility.
For a long time, he has been extremely active, first discovering a love of wheelchair basketball at the age of seven, and later finding his passion for wheelchair racing. When it became clear that using the club chair was holding him back in developing in the sports, his family got in touch with Variety.
Illias received a personal basketball wheelchair, which was made to fit his measurements and could support him properly, giving him the chance to advance to the best of his ability. As he outgrew his chair and developed his love of wheelchair racing, we provided new basketball, racing, and day wheelchairs, allowing Illias to flourish.
Last, Illias competed in his second international race at the International Wheelchair and Amputee Sports World Games in Portugal. He was in the 100m, 200m, 400m, 800m, and 1500m races, winning bronze for Great Britain in the 1500m race.
In April, he won his third gold in a row in the London Marathon's under-17s Mini Marathon with a time of 7.02 in the 2.6km race.
With plenty of training, hard work, and dedication, Illias overcame his nerves and is moving closer to his dream of becoming a Paralympian. In fact, he has been selected for the second year in a row for the England Athletics Paralympic Talent Pathway.
Illias recently attended the 2023 PROPS awards, where he spoke to attendees about the importance of having a specialised wheelchair and how his new chairs have helped him to progress his racing career.
He said:
The racing chair for me has been a big help because, depending on which wheelchair you have, it's going to determine how well you do in different distances. Every single wheelchair is bespoke to a different distance or a different speed so the higher you get in the price of the wheelchair, the better it is at handling the higher speeds.

The NHS doesn't have the funding to help all the people, so the NHS will only give people certain chairs which are pretty clunky and heavy. As now I'm starting to learn to drive, I need something which is light which I can move around easily and quickly, which the NHS can't really help me with because they don't have the money for it. But Variety can, which is very useful and helpful.

I'd just like to thank all of you because without Variety, I wouldn't be where I am right now. I would just like to say thank you very much because with the money that you guys are collecting, it's helping me with my sport and my day-to-day life, so thank you.