28th February 2023
Harry finds new lease of life with his new wheelchair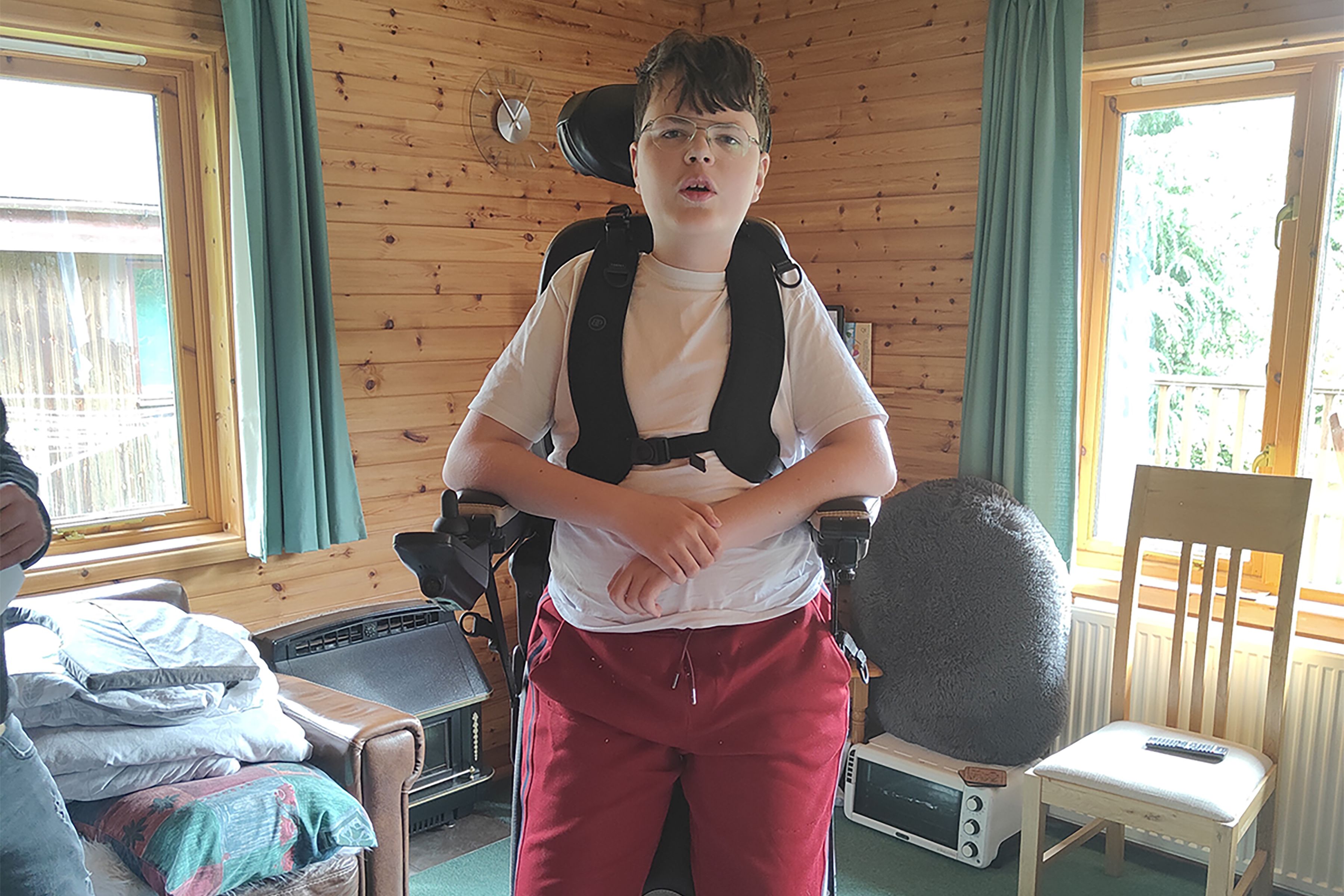 Harry has (MDC1A) Partial Merosin Negative Muscular Dystrophy, a neuromuscular condition which results in significant muscle weakness that has affected his ability to walk or stand. Muscles all over his body are affected, meaning that processes including chewing, gripping, pushing, and pulling are affected, as well as movements like standing and walking. He never achieved early milestones like sitting unaided or standing, and his mobility is limited to briefly crawling.
In the last year, Harry has developed scoliosis with a 75-degree bend to the left in his spine. He is currently awaiting an operation. His condition has also affected his neck strength, meaning he can only swim on his back and not his front, and he has developed a near hip dislocation.
Harry uses a powered wheelchair for all his mobility needs and a standing frame for health benefits and to relieve pressure on his limbs. Harry found his old standing frame difficult to use and very painful. He applied to Variety for a wheelchair that would allow him to raise from a seated to a standing position.
Since receiving his new chair, Harry's quality of life has drastically improved. He is able to stand regularly throughout the day to stretch and relieve pressure on his joints. The more Harry stands, the more his back stretches out, reducing muscle contractures in the night, and improving circulation. He is also able to stretch out his chest, which is prone to chest infections.
As well as the physical benefits, Harry has found plenty of social and emotional benefits of his new wheelchair. He can now reach objects that he couldn't when seated and to be at the same level as his peers, improving his ability and confidence in socialisation.
His mum said, "Harry can now reach shelves at the supermarket for independence and my trolley is now full of weird and wonderful spices and pickles! He can stand to use his telescope for astronomy and greet his family and friends at their level."
Before receiving his new wheelchair, Harry was becoming frustrated, but he has now been given a new lease of life!
Harry's mum said, "Harry has found it difficult emotionally to cope with the condition as he has grown older and strives for independence. Frustration is a big part of dealing with any physical disability and the inevitable loss he feels growing up as his peers enjoy running and walking and the things we so take for granted.
"This chair has given him a 'can-do' attitude to life, and it's removed some of the limitations and barriers Harry experienced daily.
"Harry's confidence has grown, as he can now enter his kitchen, and reach the cupboards to make himself toast, and he can access the fridge and the pantry. We take this for granted, don't we?
"The all-terrain tyres on the standing chair have also made a difference, as Harry can access places he couldn't attempt before. Last Halloween, he accessed a pumpkin patch in the fields to collect his own pumpkins for carving and we can access the fireworks grounds on Gala Day!
"I've always said to Harry, 'there is nothing you can't do, it's finding a way to do it!'
"Variety has proven that anything is possible with their support. Variety has helped Harry's emotional health and physical health and he now feels part of society in a more positive way. Without Variety, Harry would not have experienced that, and that is priceless. Variety provides a quality of life through generous funders who really are making a difference to these vulnerable lives.
"A huge thank you, and please keep supporting this amazing charity!"