7th September 2023
Daniel Finds Success After Receiving Wheelchair Funding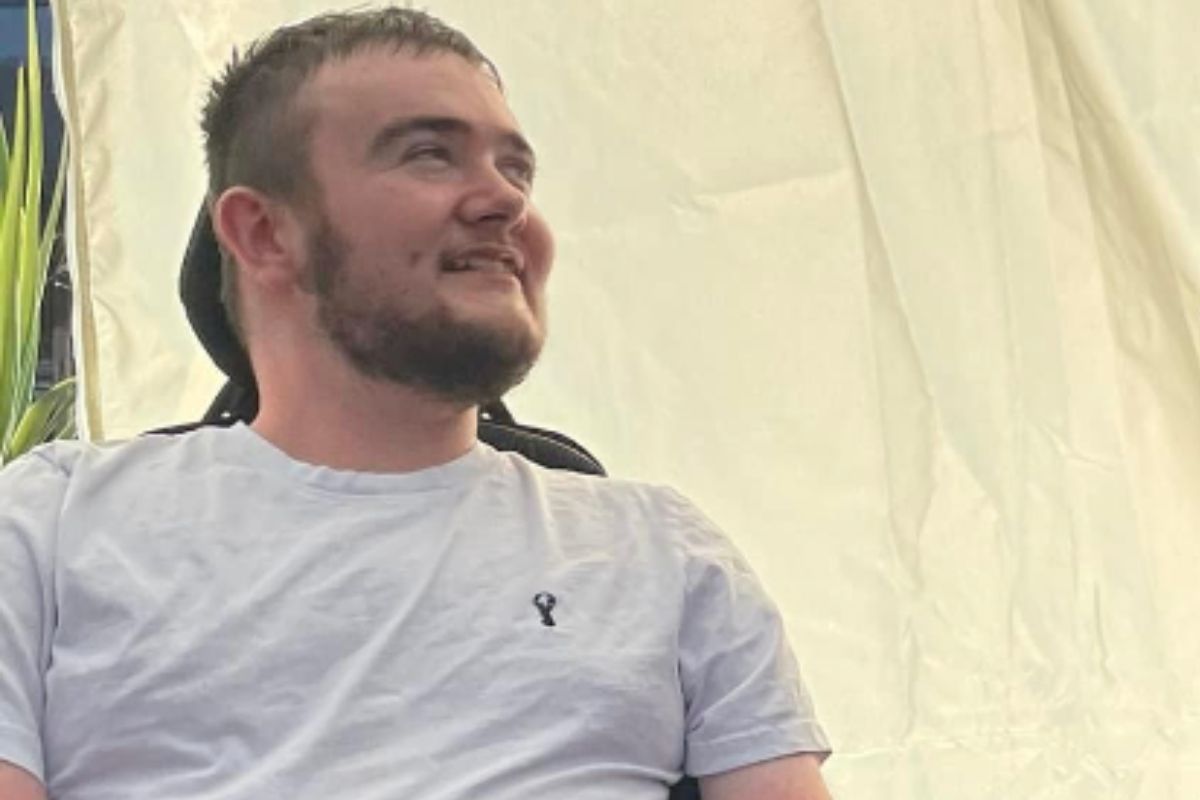 Dan has Duchenne Muscular Dystrophy, a condition that causes skeletal and heart muscles to progressively weaken over a person's lifetime. Dan's family have found the lack of accessibility the most challenging thing to come to terms with. Days out and holidays were dictated by the need for step-free access and specialist beds and equipment for overnight stays.
As he was growing up, Dan was forced to face the realisation that he has a life-limiting disability, and his younger brothers had to understand that too at a young age. Learning to navigate a world not built for people with disabilities was difficult for the whole family, but at 23, Dan is now living independently in his own home. He enjoys going out with his partner and group of close friends. Dan's mum, Penny, said, "He is in a good place, and I am very thankful for that."
Variety came into the family's lives when Penny was fundraising for a good quality wheelchair for Dan as Wheelchair Services could only offer a small range of chairs with limited functionality. As Dan spent all his waking hours in a wheelchair, it was crucial that he had a wheelchair fitted to his proportions to keep him as comfortable as possible.
Penny found the Evo Lectus with adjustable legrests and seating that Dan could control himself. Upon finding that it was over £24,000, she took a day off work to research the charities that could help, which led her to Variety.
Penny said:
Variety kept in touch with me throughout my fundraising, and when I was starting to get closer to my goal, Variety called to tell me they would pay the rest! I'll never forget that call – it was the best news I could have hoped for. All the stress of fundraising was taken away from me and I could tell Dan the good news that we'd made it. The chair has been fantastic, meeting his needs perfectly and giving him so much more control over his life.
When reflecting on Dan's condition and what she would like people to know, Penny said:
It's obviously a very upsetting diagnosis to receive, but it's possible to cope and adapt if you have the right support. There are some great organisations to help you with equipment grants and psychological support, and the 'Duchenne community' is very close-knit and supportive. All the form-filling, hospital appointments and difficulties finding carers can be tough, but what keeps us going is the fact that people with Duchenne can lead happy, fulfilling lives. Dan and his friends work, study, go to the pub and have relationships just like anyone else, and they want to be treated like anyone else.

It moves me beyond words that people want to help others with disabilities to live their best lives. It is such an act of kindness to enable parents to give their children decent equipment and positive experiences, and I'll always be grateful for the help we have received.