30th November 2016
Variety Young Ambassador Meets Her Wheelchair Donor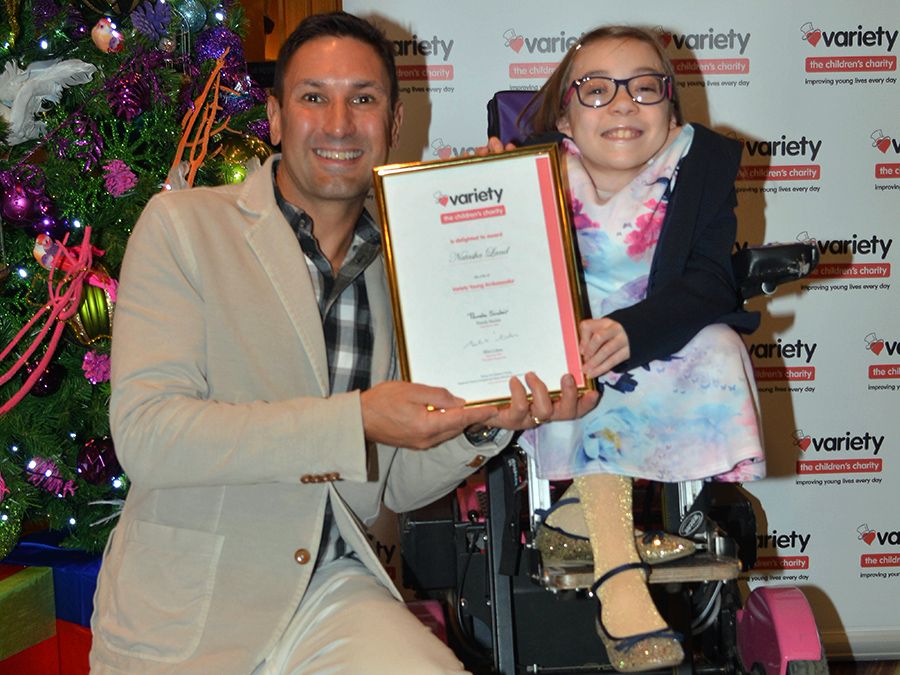 On 27th November, Natasha aged 14 years, enjoyed a very special day at the Hilton Hotel Deansgate in Manchester.

Natasha was the very special guest at a Fashion Show for "Lucy Cobb of UpperMill Fashions" which was attended by 350 ladies who all enjoyed a superb Afternoon tea, sandwiches, cakes and prosecco.

On the day, Natasha was enrolled as a "Variety Young Ambassador" to rapturous applause from all the guests, and Natasha was then surprised to learn that the gentleman who was to present her with her Ambassador certificate was Jeremy Hinds, Director of Savills, who also funded Natasha's new electric wheelchair.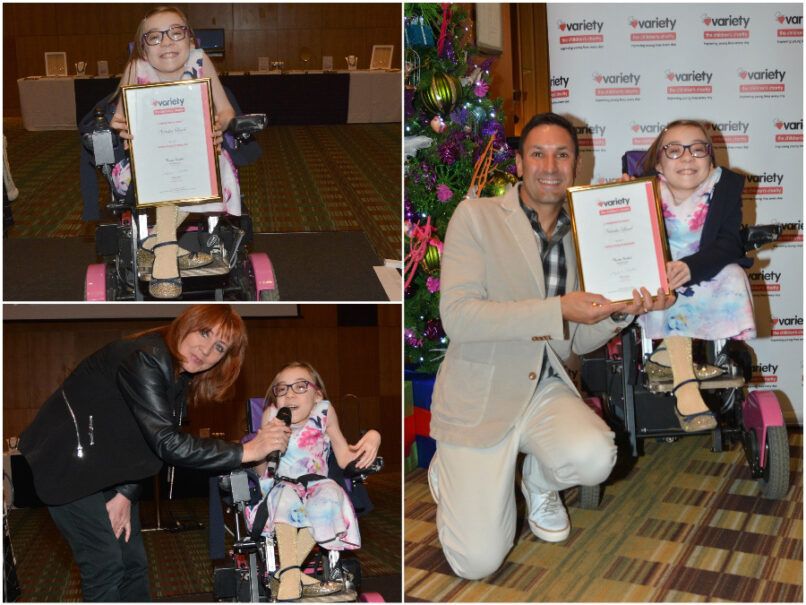 Jeremy said:
"It was both humbling and a privilege to be able to present Natasha her award. She will be an amazing ambassador – demonstrating her positivity and determination to everyone around her. Variety continues to set benchmarks in supporting young people to succeed in all areas of life, despite the odds that may be stacked against them. It is an honour to be able to be associated with Variety."
Lyn Staunton, Development Director of Variety Northwest commented:
"I was very proud when Natasha made her very first speech as a Variety Young Ambassador, she spoke very eloquently about how Variety had supported her and also thanked Jeremy for her new wheelchair"
The event raised almost £3,500 and was arranged by Helen Price of Charted Wealth Management and Lucy Cobb Fashions.