11th July 2014
Variety Wessex Takes Sixty Children To The New Forest Wildlife Park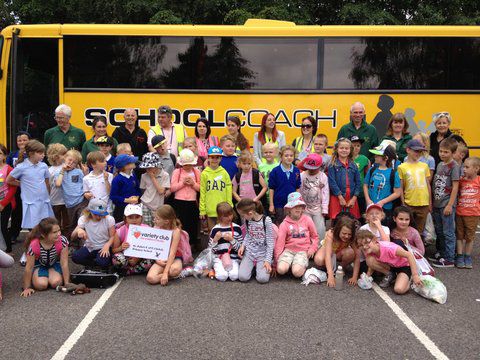 Variety Wessex took sixty children from St. John's School in Gosport to the New Forest Wildlife Park near Southampton.
The staff from the Park welcomed them all and after a few words of introduction, took the children in small groups to see all the animals. The children were very interested in hearing about all the various kinds of owls and otters. The beautiful deers that wandered around the pathways were a great attraction, especially when they allowed the children to stroke them.
After eating their picnic lunches in the sunshine, the children had fun in adventure playground and were given ice creams – compliments of Variety.
The staff at the Wildlife Park are always so welcoming to Variety and many of these children never have a day out. Seeing their happy smiling faces makes the day so worthwhile.