2nd April 2013
Variety Selected As 'Charity Of The Year' For Drusilla's Park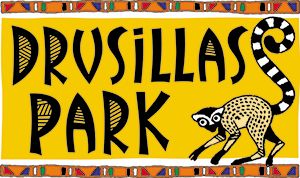 Variety is very fortunate to be chosen as Drusilla's Park's Charity of the Year for 2013. Widely regarded as the best small zoo in Europe, Drusilla's Park, near Alfriston, East Sussex, is a fun day out for children of all ages. It offers brilliant play areas including Go Wild! Go Bananas! and Amazon Adventure plus Thomas the Tank Engine and close encounters in Lemurland.
Drusilla's is definitely no ordinary zoo.This exciting partnership means that Drusilla's Park will not only be selling and distributing our Gold Hearts but will also help us continue to create memorable experiences for the children we support through our 'Variety at Work' programme.
Also, thanks go to Drusilla's Park for allowing us to adopt one of their animals. More details on this will follow.
We look forward to the rest of the years' partnership.