7th November 2018
Variety 'PROPS' Breakfast 2018 raises over £30,000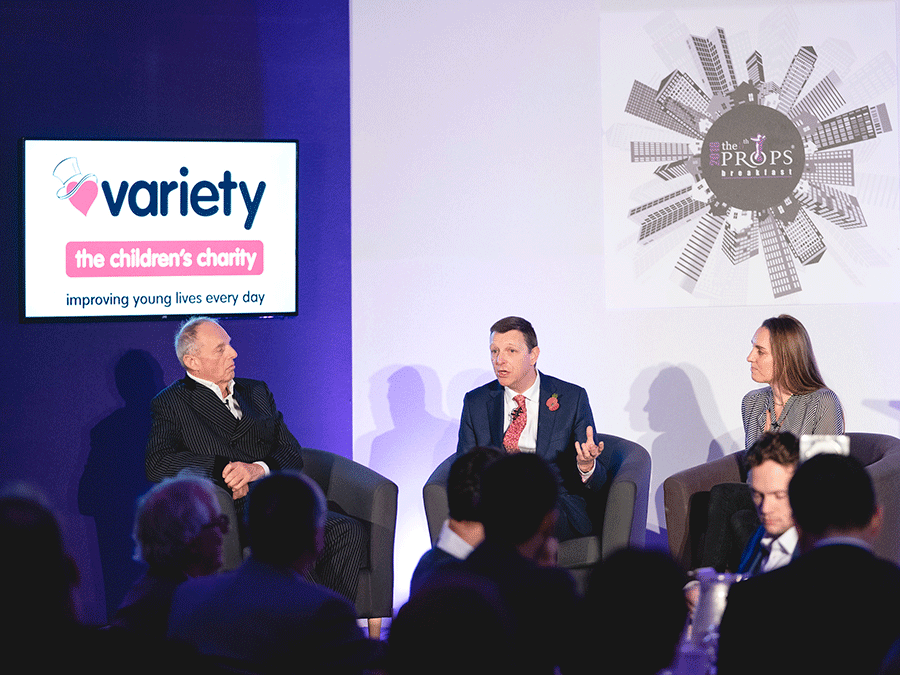 On Tuesday, 6th November, leading figures from the property sector came together at the annual 'PROPS' Breakfast, to help Variety, the Children's Charity, raise a staggering £30,460 in less than one and a half hours.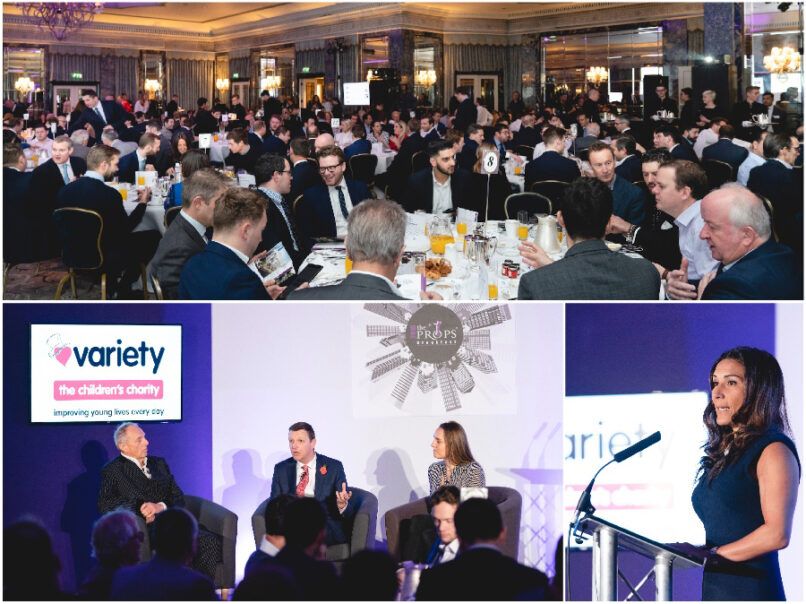 Attended by over 250 people from across the property sector and press. The 8th PROPS Breakfast took place at the Dorchester Hotel, and guests at the event heard from a panel made up of the founder of Yo! Simon Woodroffe OBE, the founder and CTO of global travel business Mr & Mrs Smith, Tamara Heber-Percy MBE, and BBC News Home Editor Mark Easton.
PROPS Co-Chair, Candice Sammeroff provided an emotional appeal for support, underlining how the PROPS has helped change the lives of thousands, including Joy's and Miriam's.
Commenting on the fundraising, PROPS Co-Chair Emma Sinclair, said:
"It's fantastic to see the great and good of the property world come together to show just how generous a sector they are. We are absolutely delighted to have raised over £30,000 this morning, all of which will goes to help Variety improve the lives of sick, disabled and disadvantaged children across the UK."
Frances Lang, Chief executive of Variety, added:
"It's truly inspiring to see the levels of generosity we have witnessed this morning. I can't thank enough all those who attended today and the property sector more broadly, for their fantastic and unerring support of Variety. The money raised today will help to brighten the lives of disabled, sick and disadvantaged children up and down the country."
The wider PROPS events have been running for 27 years, raising over £10 million, with all proceeds given to Variety to support disabled and disadvantaged children. The money raised has enabled Variety to provide more than 2,000 custom built wheelchairs and other essential equipment to support sick, disabled and disadvantaged children and young people all over the UK to lead better lives.