16th May 2019
Variety presents Sunshine Coach to students of Brimble Hill School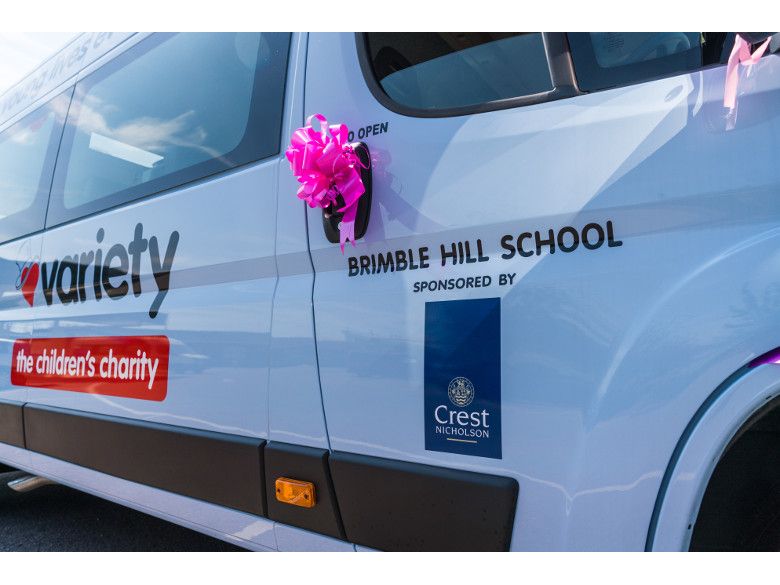 With the generous support of developer Crest Nicholson, Variety, the Children's Charity, has supplied one of its iconic Sunshine Coaches to Brimble Hill School in Blunsdon.

The Variety Sunshine Coach was delivered to Brimble Hill School on Wednesday 15 May 2019. The school is a special primary school for children up to the age of eleven years old who have severe or profound multiple learning difficulties.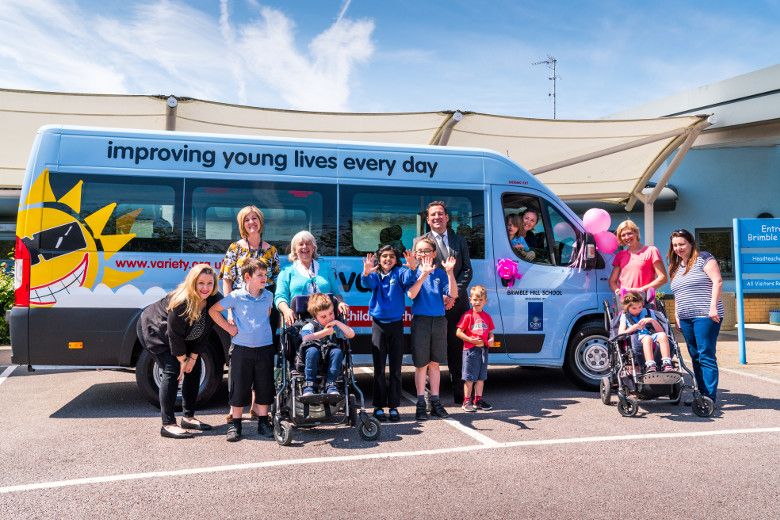 The Sunshine Coach will be the third that Brimble Hill school has received. It will be used to transport the children to exciting activities including swimming, sailing and horse riding, as well as a range of educational experiences.
Variety's Sunshine Coaches have helped improve the lives of thousands of disabled or disadvantaged children across the UK. The coaches enable schools to take children on education and recreational days out allowing children to explore places they would otherwise never have visited. This month, Variety donated their 5,600th Sunshine Coach in the UK.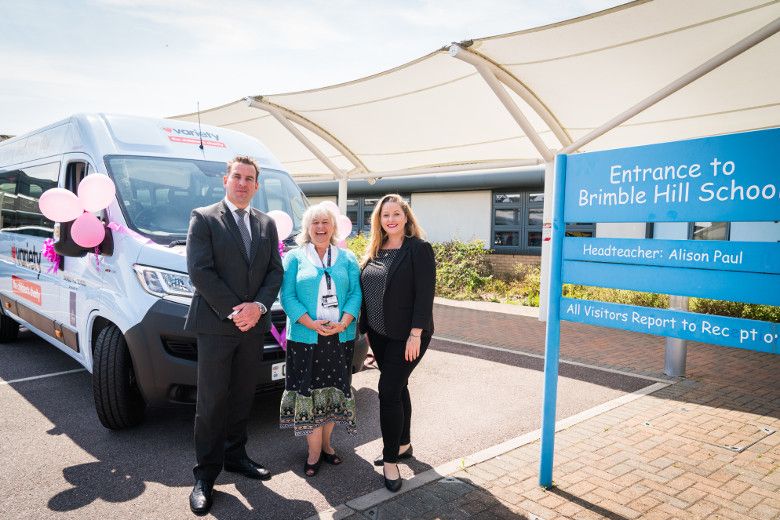 Variety is celebrating its 70th anniversary as a UK charity this year. In this time, it has helped to improve the lives of almost 1 million disabled and disadvantaged children and their families.
Danielle Roche, Corporate Partnership Manager at Variety, said: "We are delighted to donate a new Sunshine Coach to Brimble Hill School, and we would like to thank Crest Nicholson for their huge generosity in making this a reality. These coaches help to improve the lives of disabled and disadvantaged children and young people, ensuring they get the most out of school life by accessing learning and recreational facilities outside of the school environment."
Andrew Dobson, Managing Director at Crest Nicholson Strategic Projects, said: "It has been great today to meet the pupils and staff of Brimble Hill School. Seeing the positive impact of Variety's work reaffirms our commitment to working with the charity and we look forward to building on the £1.4 million we've already donated since 2005."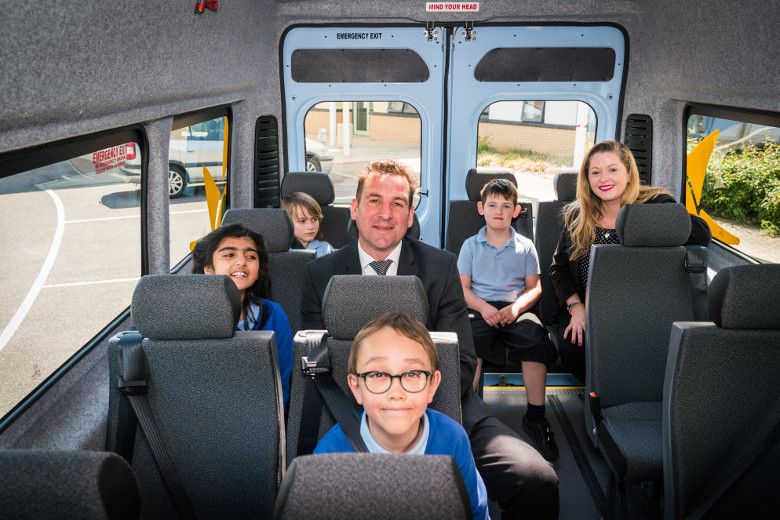 Alison Paul, Head Teacher at Brimble Hill School: "The school needs to replace its 18-year-old minibus that has finally reached the end of its useful life. The new minibus will be used regularly to take the students to visit new and exciting places to enrich their experiences safely and reliably. It will be used weekly to take the children to swimming, sailing, horse riding and lots of class trips to various parks and places of learning and fun.
"This is the 3rd Variety Sunshine Coach that has been donated to us over the years and we are extremely grateful to Variety each and every time. Without transport our pupils would not be able to experience the world around them and even the simplest of outings to the local shops has a great impact on our children's understanding of everyday life. The basics, such as following a shopping list, counting out money and meeting and communicating with new people in the community is very important to our children's education."