25th June 2015
Variety Presents Promising England Footballer with State of the Art Wheelchair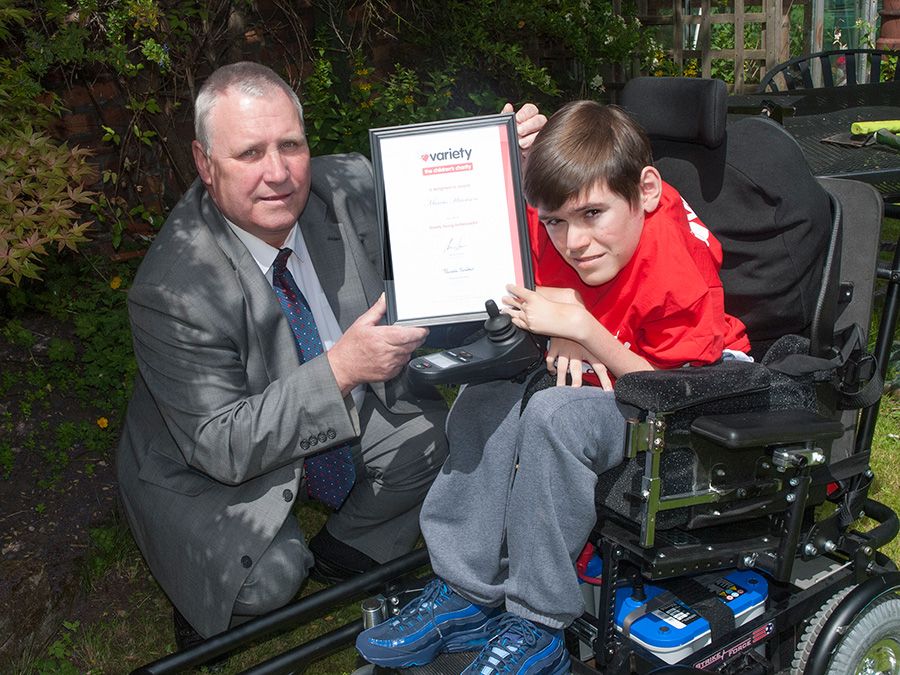 17-year-old Liverpool-born footballer, Marcus, received state-of-the-art Strike Force Power Wheelchair from Variety to aid his burgeoning career.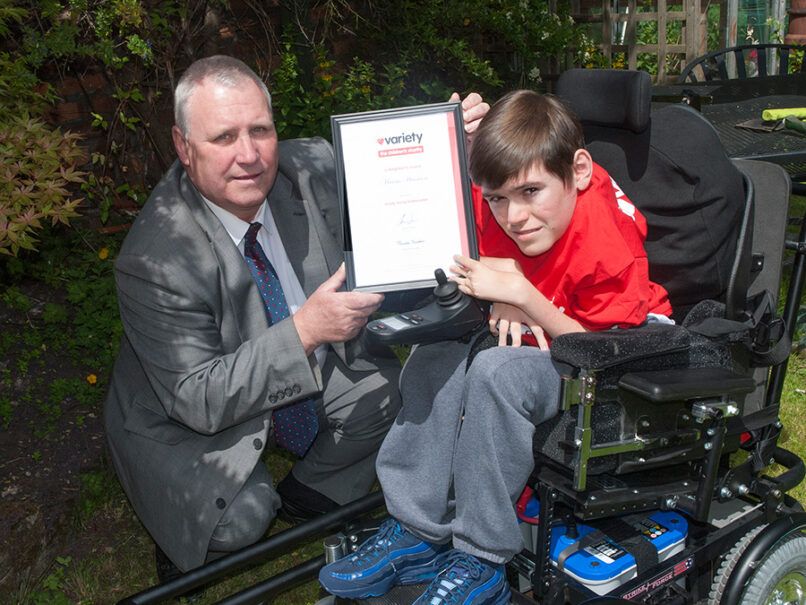 Marcus, who was born with Congenital Muscular Dystrophy, currently plays for West Brom in the National Premiership of Power Chair Football – also known as Power Soccer.
Marcus was recently selected as the youngest member of the England squad and played in the European World Cup qualifiers in Limerick, helping his country reach the final against France. He has been selected for the England training camps ahead of next year's World Cup.
The £5000 Strike Force Power Wheelchair is renowned for being the premier sports wheelchair really putting the 'power' in Power Football, helping Marcus take his career to even greater heights.
Variety, the Children's Charity, shipped the wheelchair over from the United States.
On the same day of receiving the wheelchair, Marcus was delighted to be made a "Young Ambassador" for Variety and was presented with his certificate by the Merseyside Chairman of Variety, Mr Graham Carnall.
Graham Carnall commented;
"We are delighted to help support Marcus in his career, and seeing what this wheelchair has done for his confidence is truly wonderful. His skill was never in question, but now his full potential can finally be achieved. We'll be cheering Marcus on, every step of the way, as he continues to accomplish his ambition, and score his goals!'
Marcus commented;
" The wheelchair has changed my life and I have a future now in football, the day I received the wheelchair, I felt all my Christmases have come at once."