25th April 2014
Variety Partners With SCI-FI-LONDON Festival
London and the South East
In-aid-of Events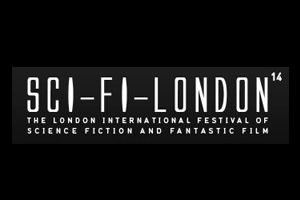 Variety, the Children's Charity, is the official charity partner of the 14th SCI-FI-LONDON festival, taking place across various London venues during April and May. The annual festival takes a serious look at sci-fi and fantasy, bringing new, classic and rare movies from around the world to the UK. SCI-FI-LONDON screens world and UK Premieres, seminal cult classics, as well as documentaries, debates and talks.
The festival starts its programme on Thursday, 24th April with events and screenings running until Sunday, 4th May.
Please see further details of the Variety activity featured in the SCI-FI-LONDON festival programme below:
The SCI-FI-LONDON costume parade:
This year SCI-FI-LONDON has teamed up with Variety, the Children's Charity, to bring you our Annual Costume Parade.
Following the Parade we have an exclusive After-Party where, for a charitable donation of just £5, each ticket-holder will receive a drink on arrival, snacks, entertainment and a special R2-D2 and C3PO heart badge!
As every year, the Parade will show off a fine array of costumes and outfits spanning every imaginable corner of the Sci-Fi and Fantasy spectrum, with a fantastic after-party to conclude our celebration, where music, games, and special guests will be meeting you for an afternoon of Sci-Fi fun!
The parade is taking place on Sunday 27th April 2014.
We will gather at Somerset House on the Strand in Central London for 13:00 for photo ops, and to organise everyone into their positions within the parade. The parade will begin its journey at approximately 13:45.
THE SCI-FI-LONDON Dog Show
Got a pooch that you like to dress up or a dog that looks like Spock?
Bring them along to the 'dressed-up dog' photo session, in association with East London's DOGSTAR photo agency. The shoot will take place at Stratford Picture House this Sunday 4th May.
Hosted by glamorous dog lover, Bunny Galore, parade your dogs around Theatre Square and have your dog professionally photographed for free! The best dressed dogs will win a bag of goodies and a framed print of their photo!
The rules are simple:
• Animal welfare comes first.
• Dogs that appear distressed will not be entered.
• Your dog should be dressed as a character from sci-fi; think Comic Con for dogs!
• Your dog must be recognisable as a dog in costume, i.e. not hidden in a metal structure.