12th February 2016
Variety Great Days Out Celebrates 50 years with over 900 Children
ODEON Leicester Square opened its doors to Variety and welcomed the Minions characters who surprised the 900 children and their carers, who came from all over London, Surrey, Essex and Berkshire.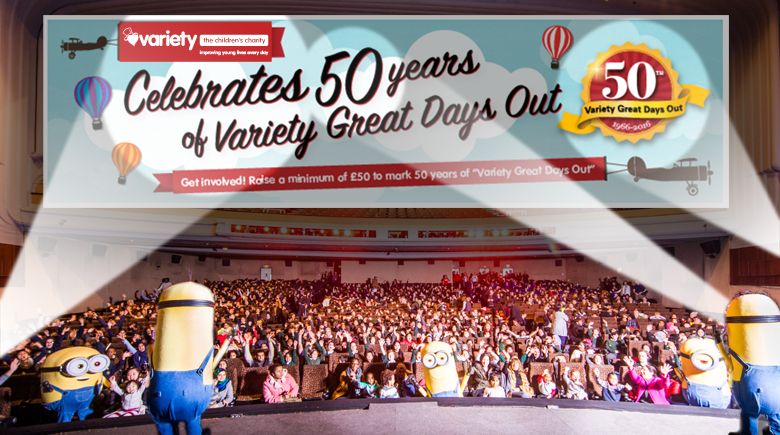 The children had an exciting photo session with their favourite Minion characters and followed them into the auditorium to watch the film. They also received a goody bag, which included a Minion Gold Heart.
This event is the start of many events to follow in 2016, which is 50th anniversary of taking than more 2 million children on Variety Great Days Out.
Variety thanks NBC Universal and ODEON for their generosity in providing the film, characters and venue.