27th June 2017
Variety Great Day Out at Harbour Park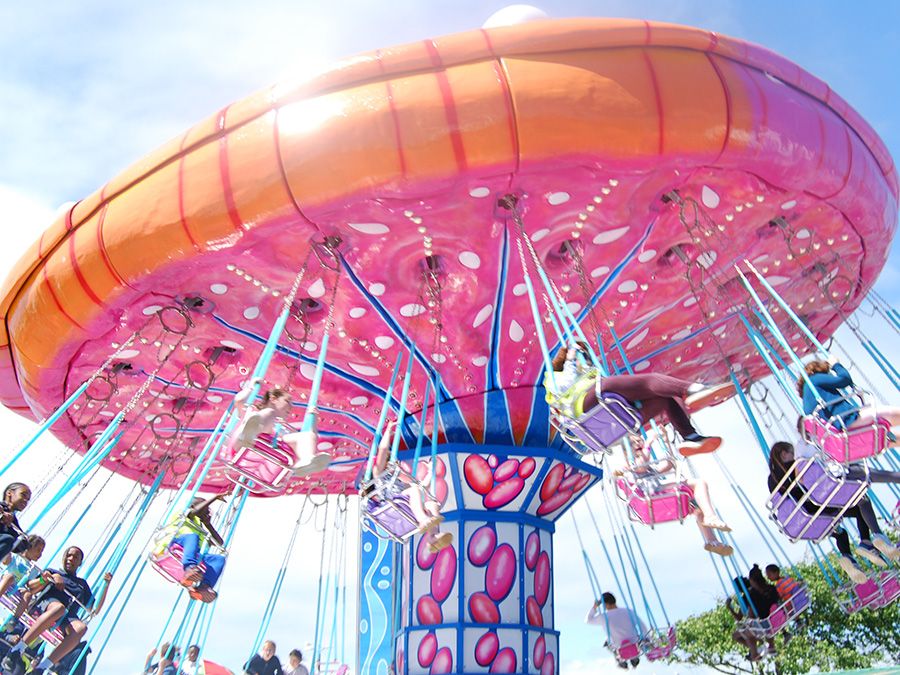 13 schools and families were invited to Harbour Park on Saturday 10th June.
Harbour Park is an amusement park in the coastal resort of Littlehampton, West Sussex, England. The park opened in 1932 and is situated on the beach, which allows children to participate in various beach activities such as sandcastle building, kite-flying, beach football and quick cricket. The Park also features traditional rides, indoor play and other modern attractions.
The day offered by the Smart family included funfair rides and lots of entertainment. For many of the children, this was the first time they experienced walking on the beach.
Variety thanks the staff and Smart family for making the day so enjoyable and for their continuous support of the 'Variety Great Days Out' programme.