14th November 2018
Variety Catherine Awards 2018 Winners Announced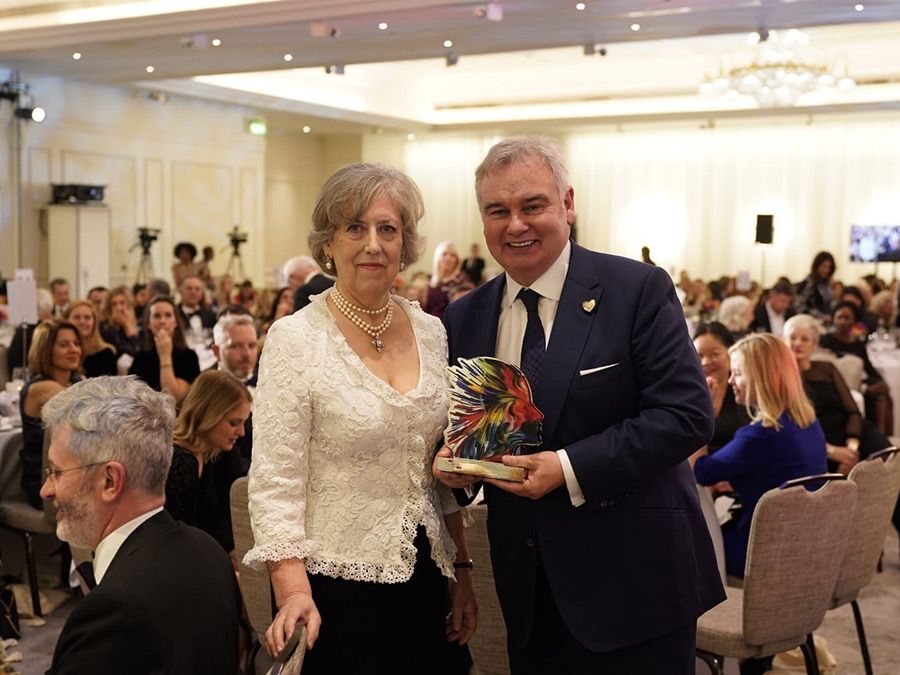 Last night, leading women in business and philanthropy were celebrated and recognised as winners of the Variety Catherine Awards including; former MI5 boss Baroness Eliza Manningham-Buller; beauty entrepreneur Charlotte Tilbury MBE; Chief Executive of Starling Bank, Anne Boden MBE; and Temi Mwale of The 4Front Project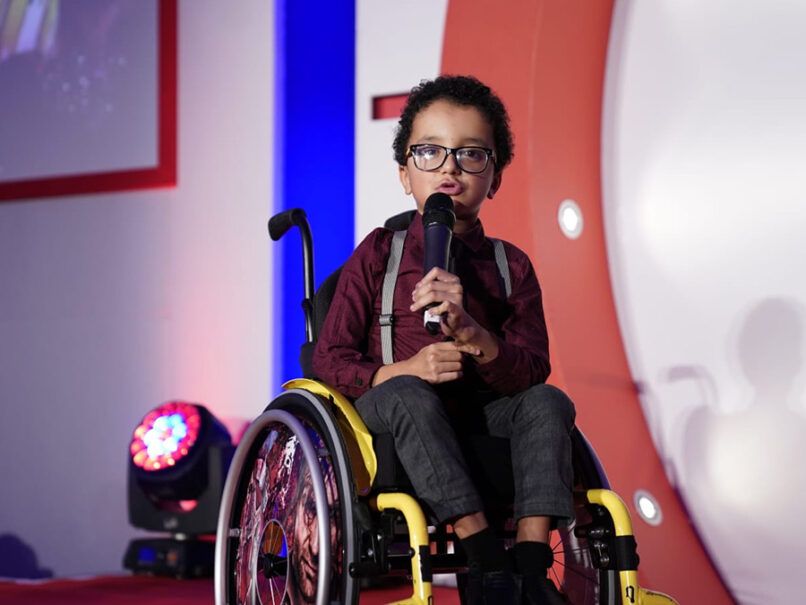 Raising funds for Variety, the Children's charity to improve the lives of sick disabled and disadvantaged young people, the Variety Catherine Awards seek to recognise inspiring women in the UK who have excelled in the worlds of business and philanthropy.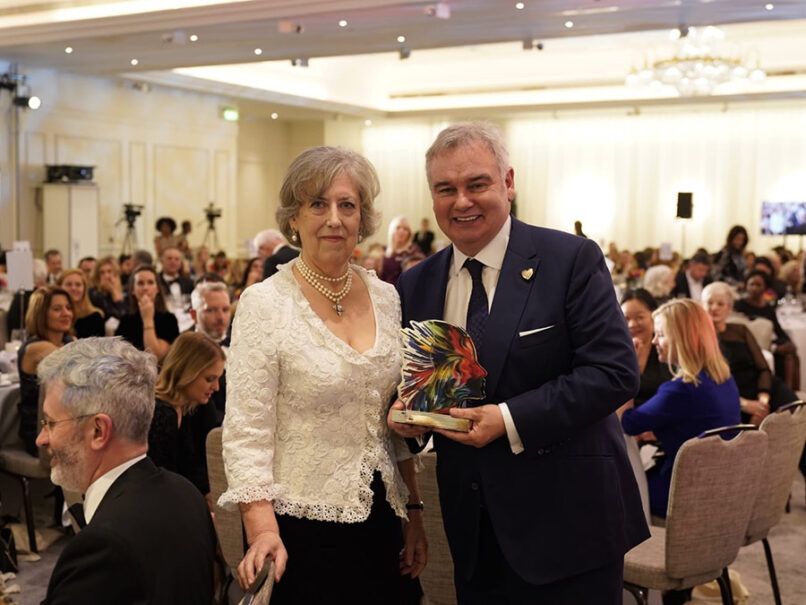 Announced at an awards ceremony at the Marriott Hotel in Grosvenor Square, London last night, of the many highlights of this year's winners(full details below)the roll call included a Lifetime Achievement Award presented by broadcaster, Eamonn Holmes to former Director General of MI5 Baroness Eliza Manningham-Buller.
Commenting on her Award, Baroness Eliza Manningham-Buller, said:
"It was a wonderful surprise to be awarded the Lifetime Achievement Award! I received a somewhat hesitant email asking if I would consider accepting it. The answer was a resounding yes – not least because Variety was one of the first charities I became aware of when I was young, and I applaud what it does."
Eamonn Holmes added:
"The Catherine Awards brings a whole new source of energy to Variety. We are all here to do the same thing and that is to raise money to support Variety's amazing work supporting disadvantaged children."
'Retail Fashion and Fashion' Award winner Charlotte Tilbury, said:
"To be recognised as an inspirational woman in business alongside many other incredible, successful females means so much to me. I am so passionate about inspiring, supporting and empowering others through the power of makeup. It is my mission to make everyone in the world look and feel like the best versions of themselves every day!"
The Catherine Award winners were decided by a panel of judges including sporting legend Paula Radcliffe MBE, Kanya King MBE, Founder, MOBO Awards, Lisa Francis, CEO, Barclays Private Bank, UK and Ireland, leading shoe designer Luci Choi, fashion entrepreneur Dr Maggie Semple, Head of International Beauty for ESI, Suzan Antonowicz, President of the Law Society of England and Wales, Christina Blacklaws and Lesley Batchelor OBE, Director General, Institute of Export and International Trade.
Pamela Sinclair, Chair of the Variety Catherine Awards committee, said:
"We are so proud to lead the way in recognising women who have made an exceptional contribution in their sector. All our nominees were outstanding, and I know that the judges had a near-impossible task in deciding this year's winners. Congratulations once again to our fantastic winners and nominees!"
Frances Lang, Chief Executive of Variety, added:
"Last night's winners truly deserve to be championed and recognised, and I believe they will inspire other women in business and philanthropy. I would also like to thank and recognise all those who so generously donated to Variety at the Awards. With your huge generosity, we will continue to work every day to improve the lives of disabled, sick and disadvantaged children up and down the country."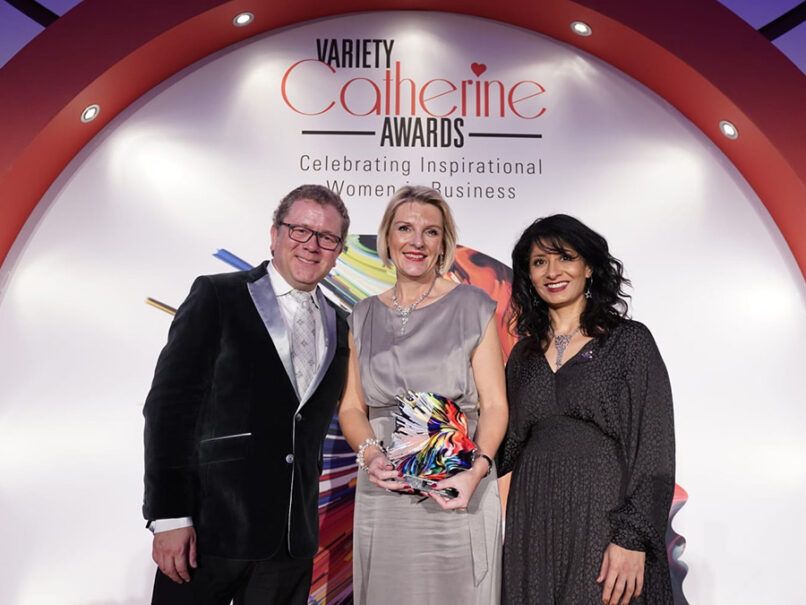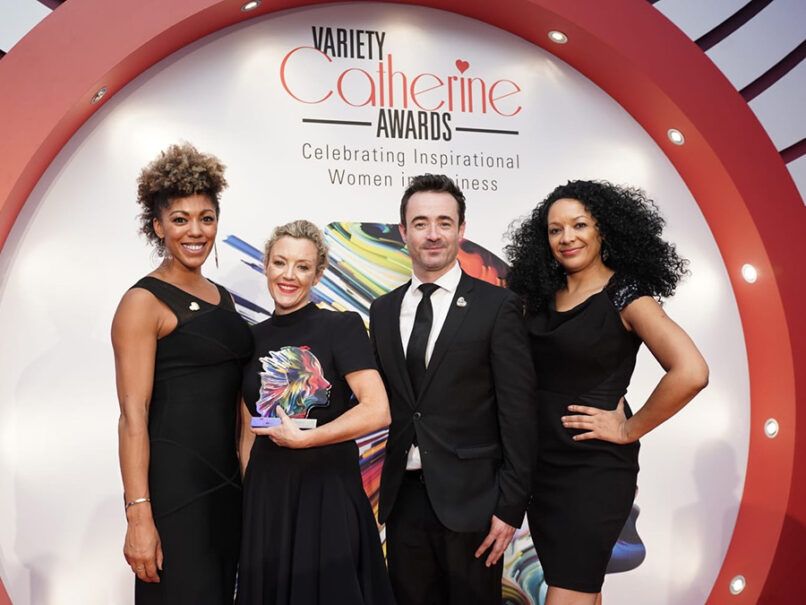 Former Strictly Come Dancing champion, Joe McFadden, said
"I am so honoured to be part of a fantastic evening celebrating not only women in business – but children across the UK who will benefit from the generosity of the guests this evening.

Hearing about how Variety helps change the lives of children in the UK has been humbling."
Awards were presented for the following categories:
Name: Temi Mwale
Organisation: The 4Front Project
Name: Lara Bywater
Organisation: LDC Care Company
Name: Anne Boden MBE
Organisation: Starling Bank
Name: Tracey Groves
Organisation: Intelligent Ethics
Name: Kate Burns
Organisation: Hambro Perks
Name: Charlotte Tilbury MBE
Organisation: Charlotte Tilbury
Name: Julia Immonen
Organisation: Justice and Care
Name: Camilla Marcus-Dew
Organisation: The Soap Co.
Name: Chi-chi Nwanoku OBE
Organisation: Chineke! Foundation
Organisation: Beyond
Organisation: The Typeface Group
Lifetime Achievement Award
Name: Baroness Eliza Manningham-Buller
Related Links