1st November 2016
Variety Awards Inaugural Variety Hall of Fame Fellowship to BBC Radio 2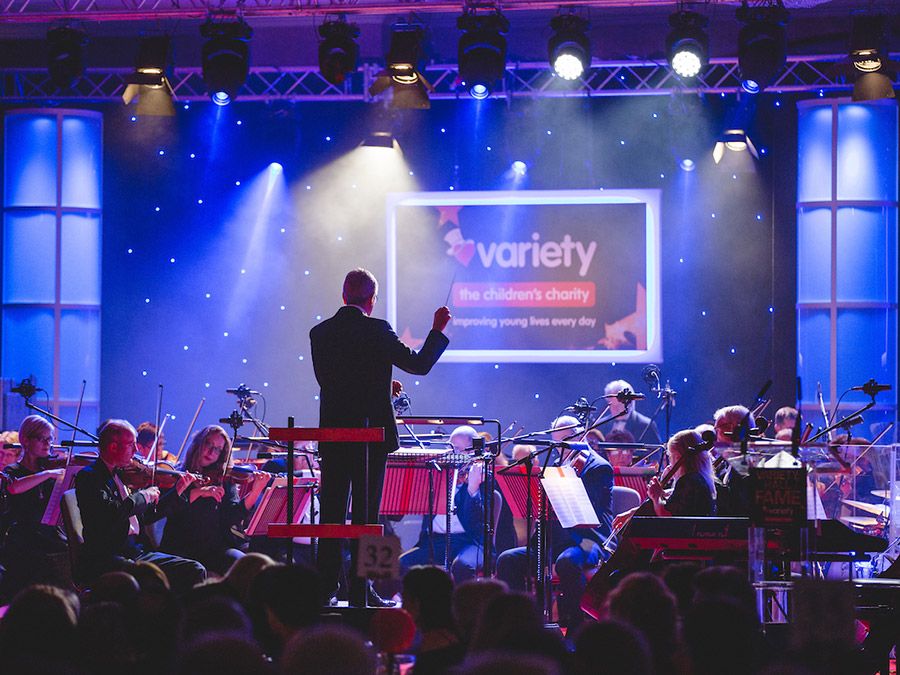 On Tuesday 18th October 2016 Variety, the Children's Charity, hosted a spectacular evening of performances to honour BBC Radio 2 with the charity's inaugural Variety Hall of Fame Fellowship.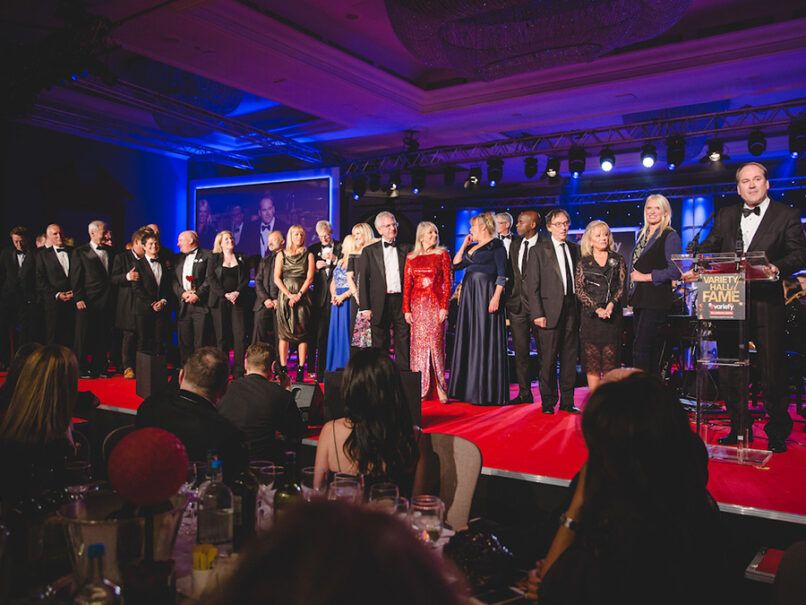 Celebrating 50 years of BBC Radio 2, famous presenters, performers and celebrities all attended the gala evening, which saw live performances from Gary Barlow, James Blunt, Petula Clark, Jamie Cullum, Tony Hatch, Holly Johnson, Gilbert O'Sullivan and The Shires, accompanied by the 66-piece BBC Orchestra.
Britain's most famous 'pub landlord', Al Murray, hosted the show.
Graham Norton, Dermot O'Leary, Dame Barbara Windsor, Jeremy Vine and many others from the extended BBC Radio 2 family were there to enjoy this sensational evening, which also featured special guest host, Emma Forbes.
The event was held to raise funds for the Charity's programmes and services, as well as for a Sunshine Coach in memory of the late Sir Terry Wogan KBE DL – a goal which was achieved on the night!
Anthony Harris, Variety Hall of Fame Chairman, said:
"Tonight's inaugural Hall of Fame event has been a roaring success. For sixty years, Variety has been well-known in the show business industry for organising glamorous, 'money can't buy' events. We want our role as "the show business charity" to be at the heart of the charity's current programme of events, and tonight we have done just that. Variety's events, like the Hall of Fame, are vital for raising much-needed funds for disabled and disadvantaged children throughout the UK."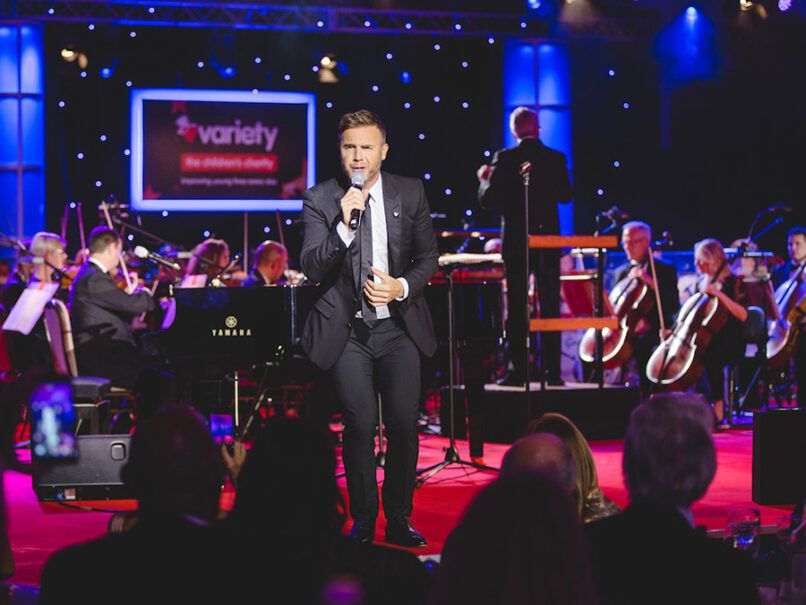 Gary Barlow, Recipient of the Variety Hall of Fame Platinum Music Award, said:
"I'm thrilled to have performed at Variety's first Hall of Fame event and honoured to receive the Variety Hall of Fame Platinum Music Award. Variety does a tremendous amount of great work all across the UK and I'm delighted to be a part of it all."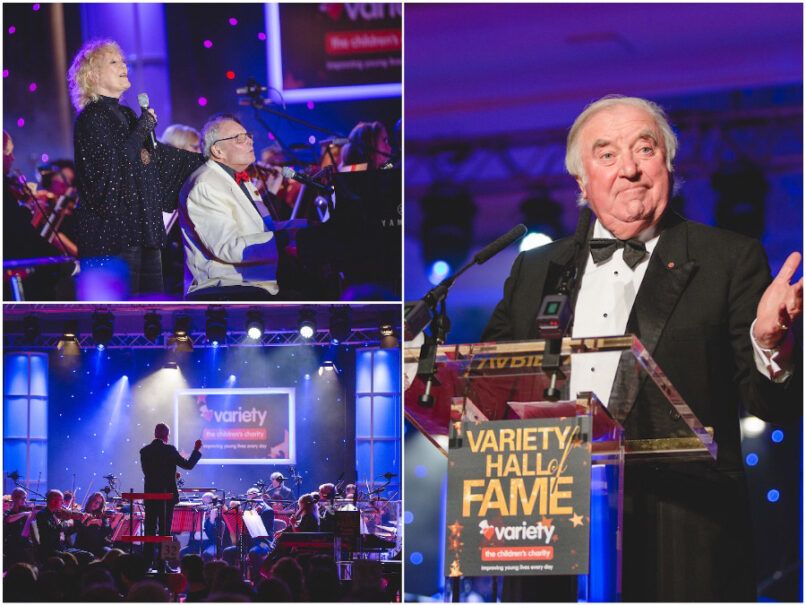 The charity presented the following awards:
Variety Hall of Fame Fellowship 2016: BBC Radio 2
Variety Hall of Fame Comedy Award 2016: Jimmy Tarbuck
Variety Hall of Fame Platinum Music Award 2016: Gary Barlow
Variety Hall of Fame Lifetime Achievement Award 2016: Elaine Paige