19th September 2012
Variety At The Great North Run 2012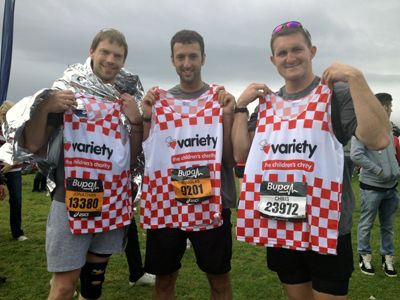 Variety, the Children's Charity, was at the Great North Run over the weekend to cheer on some more of our fantastic runners. The team set up the cheering point at the '800m to go' mark so they were fully immersed in the amazing atmosphere amongst the crowd that continued to grow regardless of the weather conditions.
Everyone completed the race in very respectable times – we even spotted one of our 2012 London Marathon runners sporting our Variety vest (thanks, Adam Baker!)
There was plenty of action to see in the race, but the Red Arrows put on a brilliant display that really add to the atmosphere and celebratory feel.

Congratulations to all of the runners – we hope to welcome you as a part of Team Variety again very soon!