20th April 2017
The Stars Tribute to Laurie Holloway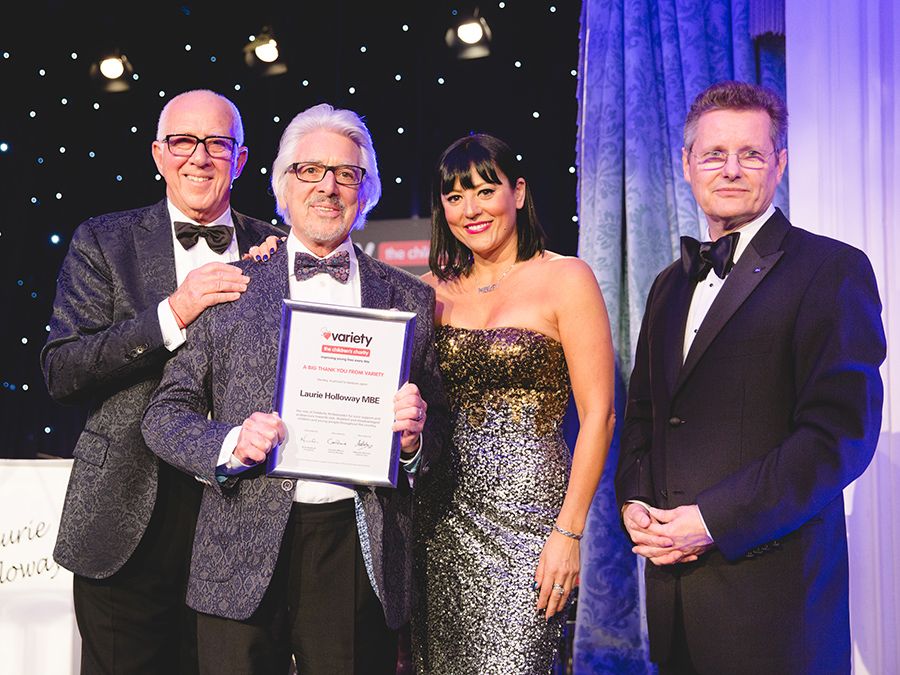 On Thursday 6th April 2017, Variety, the Children's Charity hosted a spectacular evening of entertainment to honour one of the most legendary names in the music business – Mr. Laurie Holloway.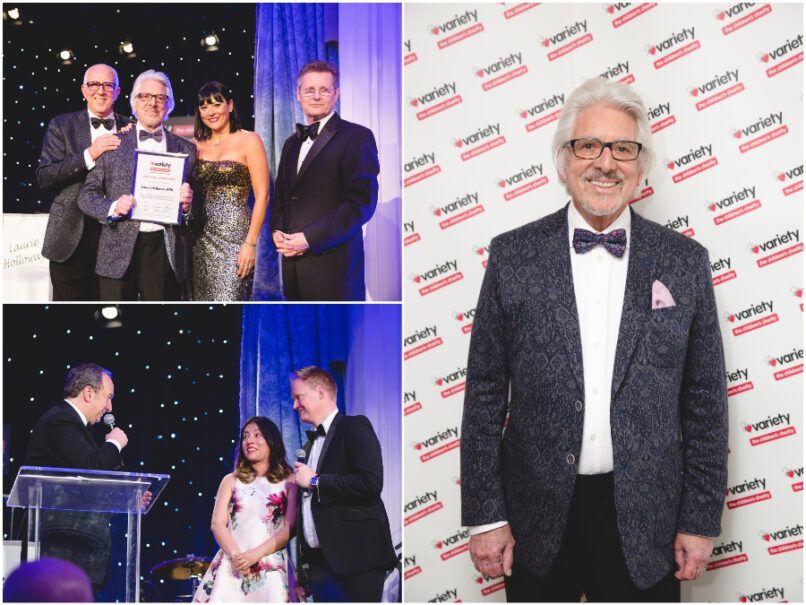 Celebrating a career that has spanned more than fifty years, Laurie has played with most of the legendary greats, many of whom joined him on stage on the night.
The event, which was held at The Savoy and hosted by the incomparable Sir Michael Parkinson CBE, opened with a champagne reception followed by a delicious three course meal before the evening kicked into a higher gear with exceptional performances from the legendary Elaine Paige, Kenny Lynch and Lesley Garrett.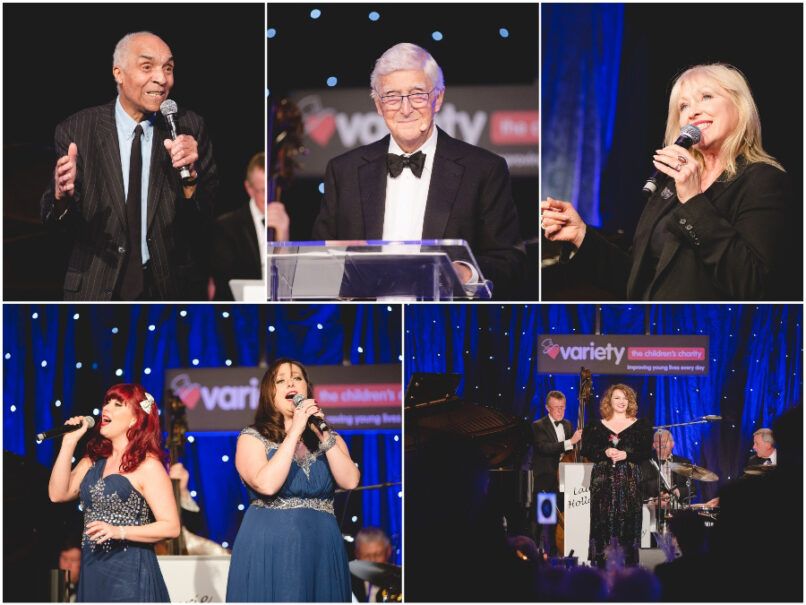 The entertainment didn't stop there! Laurie was also joined on stage for memorable performances from Jacqui Dankworth, Claire Martin, Tina May, Martin Taylor and the West End performers Emma Morris and Leyla Pellegrini.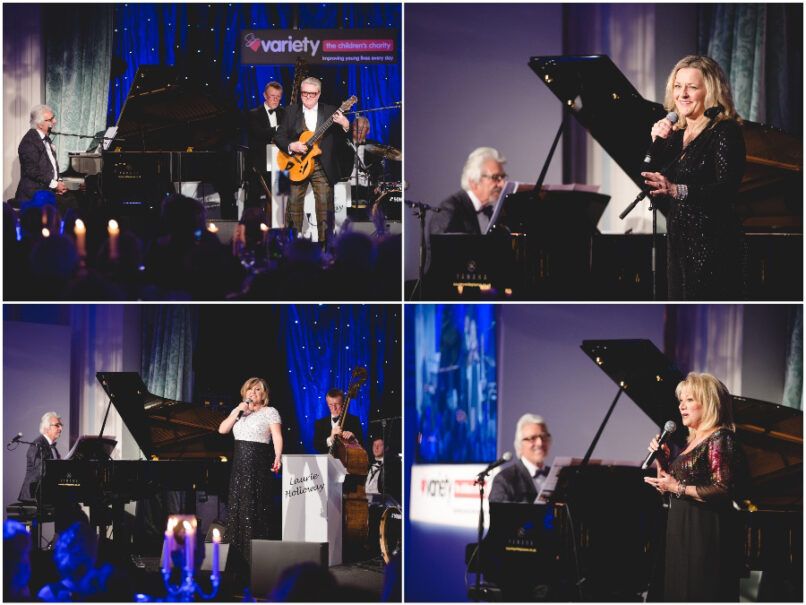 The evening was not only a celebration of Laurie's extraordinary contribution to music; it was also a fundraising opportunity for Variety, to support their work and help them raise vital funds to enable children to overcome challenges and live fuller lives.
Fundraising on the night included a live auction hosted by the one and only Jon Culshaw, which raised a fantastic amount, and guests were thrilled with a spontaneous appearance on stage by Lord Prescott who donated a personal tour of The House of Lords followed by a meal with him and his wife, Lady Prescott.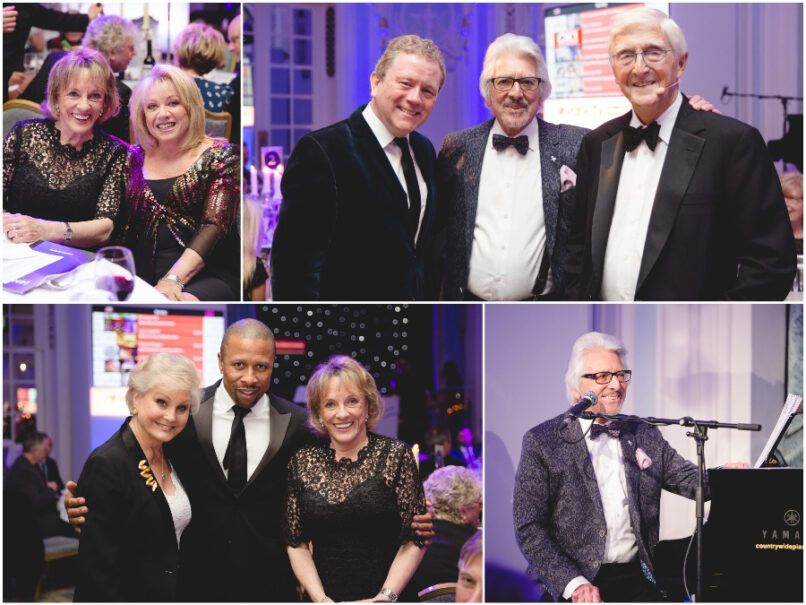 A silent auction ran throughout the evening, and saw a number of money can't buy experiences being auctioned off, including an exclusive jazz master class with Laurie Holloway at his home, dance classes with the 'Strictly come dancing' stars, a work experience at Camden's best music venue KOKO and a meal with Laurie Holloway and Elaine Paige.
Guests also had the opportunity to watch a short film about one of Variety's beneficiaries, Luna, a phenomenal little girl who has Four Limbed Quadriplegia Cerebral Palsy and hear from her parents about how Variety has helped transform her life and the life of her family too.
The generosity of the guest's donations after the video was shown has been humbling, not only through the support of the guests and the amount that was raised on the evening but by the further donation of a Sunshine Coach and a wheelchair on the night!
On behalf of Variety, the Children's Charity, a MASSIVE thank you to everyone who supported this evening. From our auction donors to the staff at The Savoy, from the dedicated committee to all our guests on the night, thank you for your generosity and for helping us to transform lives.