30th March 2017
The Smurfs Surprise Visit to Variety Children's Hospital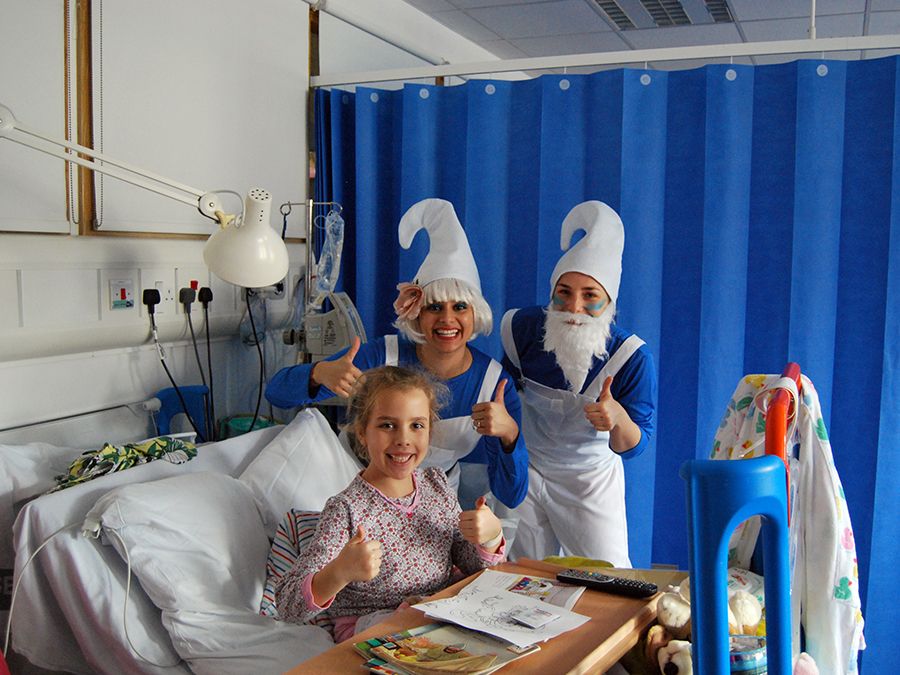 Papa Smurf and Smurfette paid a surprise visit to Variety Children's Hospital within Kings College Hospital in Denmark Hill to coincide with the release of the latest Smurf film 'The Lost Village'.
Variety staff dressed as the Smurfs, visited the wards to hand out Variety Gold Heart Badges which depict the characters 'Papa Smurf' and 'Smurfette' along with other gifts. The character of the iconic Gold Heart Badge changes every year and mostly coincides with a major film release such as this.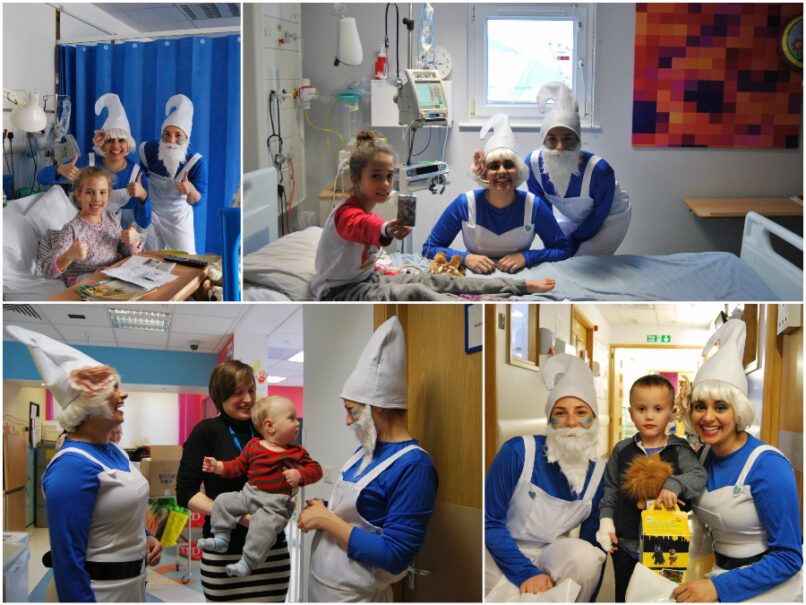 Created in 1958, the Smurfs have proven an enduring world-wide phenomenon. Variety is excited to be partnering with Sony Pictures for our 2016-2017 Gold Heart Campaign featuring the Smurfs as part of their "Smurfs: The Lost Village" movie promotion. For only the second time in the Gold Heart Campaign's history, there will be two pins this year, Smurfette and Papa Smurf which will appeal to children and adults as well as gold heart badge collectors!
Jackie Ambrose, Health Play Specialist Team Co-ordinator said:
"We were very excited to get a special visit from Variety. Even more so when they said Papa Smurf and Smurfette are joining them. The group visited the children's wards giving out Variety heart badges and various gifts for the children. The children enjoyed the visit – lots of smiles from everyone."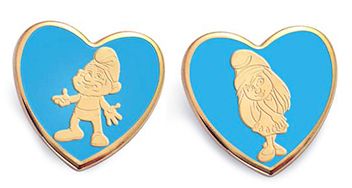 The Smurf character badges are only available in branches of Leeds Building Society and Bingo Clubs across the country or from Variety's website.