31st March 2015
The House Beauty Spa Book Club Hosts Ray Quinn
North West
In-aid-of Events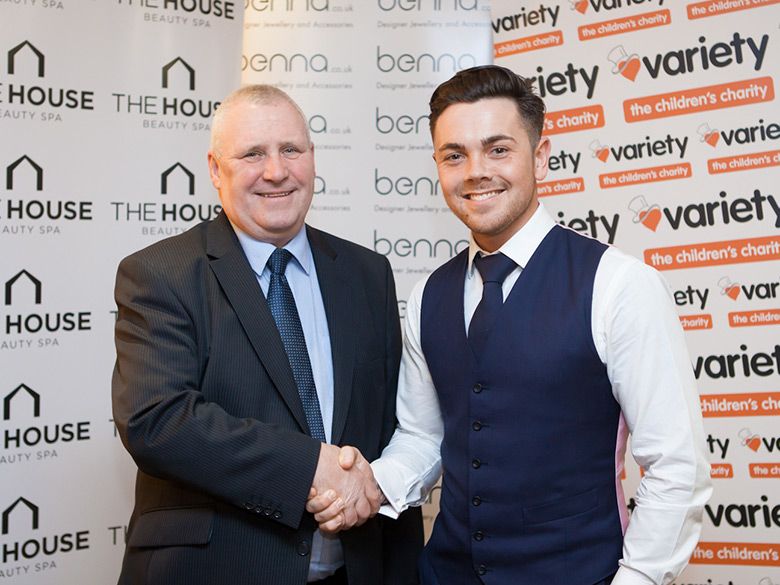 On Friday 27th March, Ray Quinn signed his new book 'This Time Round' at the House Beauty Spa Book Club evening, at the Hilton Hotel Liverpool, in aid of Variety, the Children's Charity.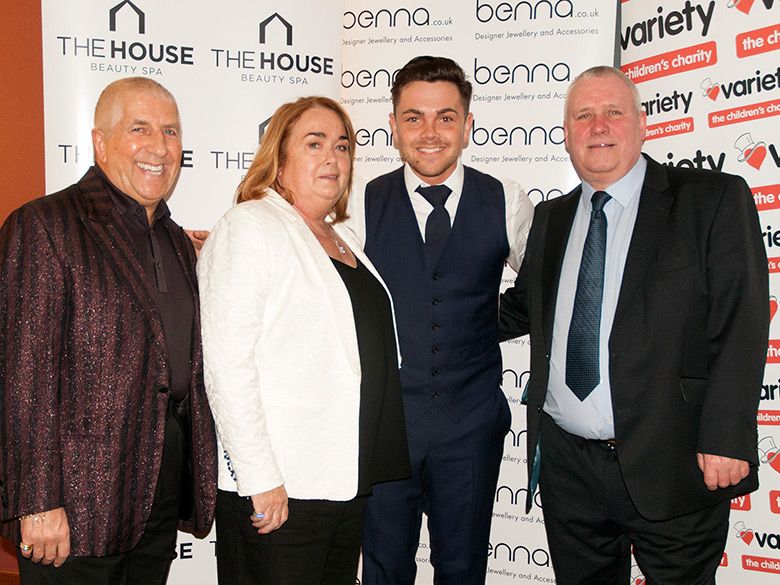 Photo: Pete Price, Margaret Harry, Ray Quinn and Graham Carnall
Ray Quinn, as Variety's newest Celebrity Ambassador, attended the dinner on the night and entertained the 120 Liverpool Ladies who were all delighted with the fantastic set of songs from his latest album. Ray was interviewed by Pete Price, the legendary Radio City presenter where Ray had an opputunity to open up about his career, from Brookside to Dancing on Ice to his new album. All the ladies in the room had the exclusive opportunity to ask Ray a question and receive a personally signed book directly from the artist and a luxurious House Beauty Spa Goody bag.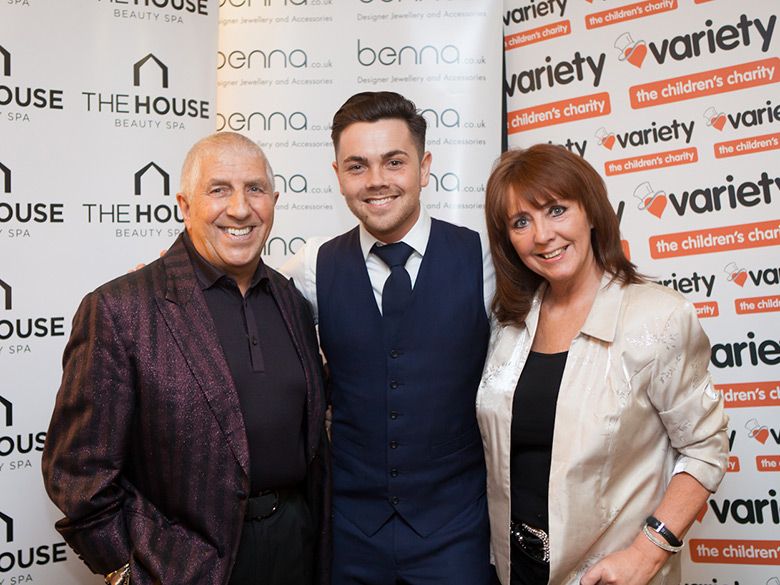 Photo: Pete Price, Ray Quinn and Lyn Staunton
The House Beauty Spa book club signings help support disabled and disadvantaged Children in Merseyside and have been extremely successful since last year with the support of authors such us as Martina Cole, Lynda La Plante, Mary Berry, Mary Mc Cartney, Judi Finnigin and Kate Adie.
Mrs Margaret Harry of The House Beauty Spa commented:
"Ray Quinn was amazing and the interview about his life was very interesting for such a young man. We are delighted to support such a wonderful Charity as Variety, the Children's Charity, and hosting Ray Quinn in his home city with his latest book guaranteed a great night"
Graham Carnall, Chairman of the Merseyside committee commented:
'We cannot thank The House Beauty Spa and Margaret Harry enough for all that she has done for Variety, the Children's Charity. We are looking forward to the next book club signing on October 1st with Lynda La Plante and her latest book."