14th June 2017
The Elizabeth and Prince Zaiger Trust Present Their 18th Sunshine Coach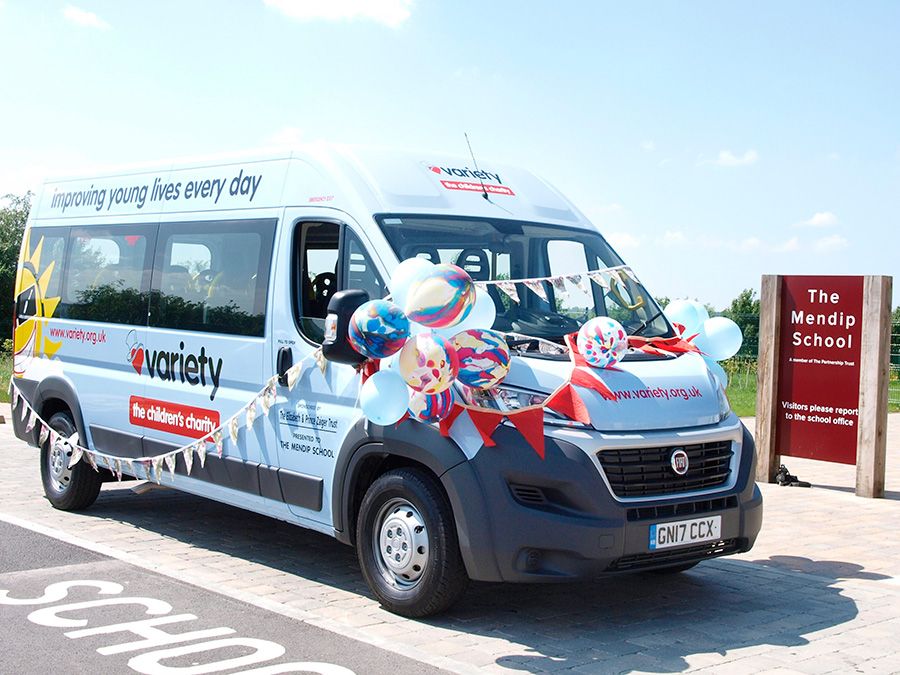 Thanks to the generosity of The Elizabeth and Prince Zaiger Trust, the children and staff at The Mendip School now have a brand new Variety Sunshine Coach. This is the 18th Variety Sunshine Coach to be funded by The Trust.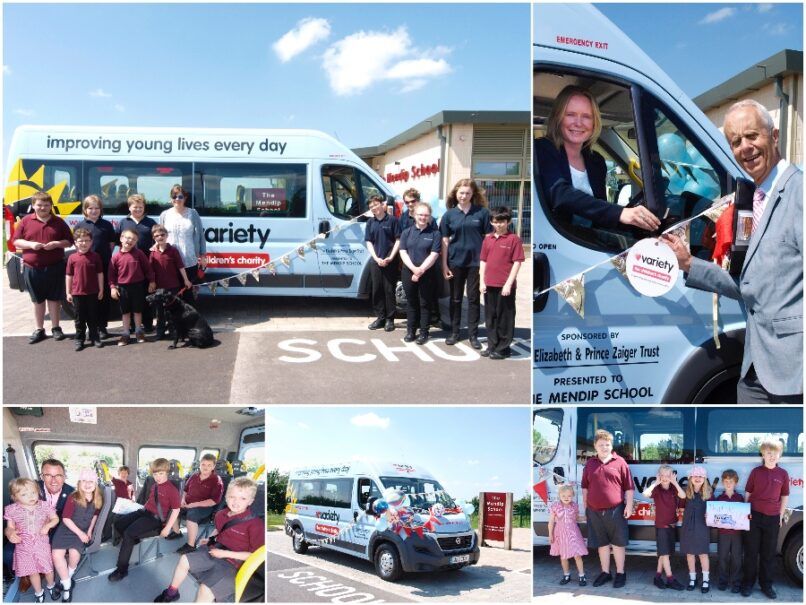 Trustee of The Elizabeth and Prince Zaiger Trust, Mr Derek Long said:
"The Trust has long recognised the joy children get from having access to a Variety Sunshine Coach and we are delighted to support the new Mendip School with their Sunshine Coach to help them bring opportunities and above all fun and happiness to the children in their care. The Trust tries to support Variety each year."
The Mendip School is a special school which provides 120 places for children aged 4-19 with Autistic Spectrum Disorder (ASD) or Speech, Language and Communication Needs (SLCN).
The new Variety Sunshine Coach will be used every day to take the students in small groups on regular trips and outings in the local community and educational visits further afield. Transport is a lifeline for the inclusion of children and young people with mobility difficulties, who are at present excluded from wider social and educational opportunities, thus helping them develop confidence in a variety of environments, improving their well-being and preparing them for adult life.