9th November 2016
The Daily Mirror and Variety Turns Magic Into Reality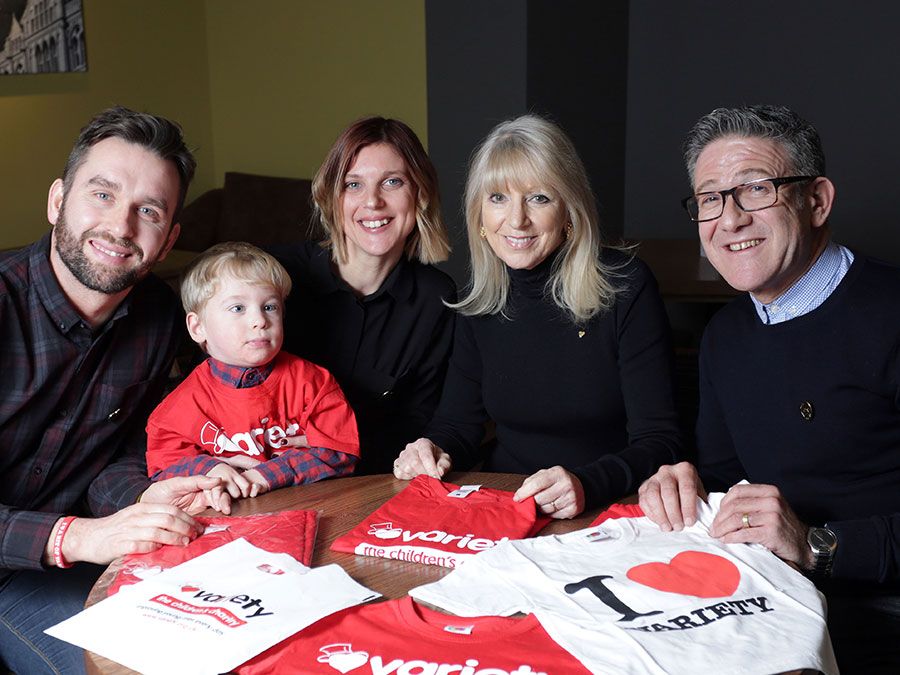 Little Louie Elbourne first came to the attention of Variety on 29th February. His dedicated parents, Emma and Phil launched a local appeal that was then supported by the Daily Mirror newspaper. The poignant piece explained how the courageous youngster had been turned down for the revolutionary 'Selective Dorsal Rhizotomy' (SDR) procedure. The only chance of Louie walking was to undergo the life-changing surgery in St Louis, America.
His twin sister, Ava, who has diplegic cerebral palsy, had been accepted on a UK trial to have the SDR operation in January 2016. But unfortunately, Louie's condition was deemed too severe and for the parents, it was devastating that their son hadn't been given the same chance as his twin sister.
Emma, Louie's Mum said:
"The news was heart breaking – every parent wants their children to be happy and healthy. But I knew they were now going to face one battle after another. When we'd first discovered we were having twins, we'd been elated. I'd envisaged them running around the garden together, walking hand in hand on their first day at school and learning to rides bike side by side. But suddenly all those dreams vanished.

And when Louie and Ava didn't reach their milestones like sitting up and crawling at the same time as their peers we knew we had so many obstacles to overcome.

We were obviously delighted when Ava was accepted for the SDR surgery on the NHS, but at the same time heartbroken that our kind, sweet, good natured little boy hadn't fit the criteria.

We knew we had to do everything we could to give Louie the same opportunities as Ava, so that's when we started fundraising for the operation in St Louis, USA. We knew, with physiotherapy, we would need at least £70,000. We had no idea how long it would take for us to generate that amount of money."
Desperate for their son to gain his 'magic legs' – Emma and Phil, embarked upon a massive fundraising campaign and after the article appeared in the Daily Mirror to which readers, generously donated around £20,000. Taken in by Louie's heartbreaking plight, in a special case the trustees of Variety opted to work with the Daily Mirror to help the determined little boy, who has quadriplegic cerebral palsy.
The following day a Daily Mirror journalist broke the news to the family that as a special case, Variety would fund the surgery that would literally change Louie's life and give him the 'magic legs' he had wished for.
It was a heart-warming and poignant moment that Emma and Phil will never forget.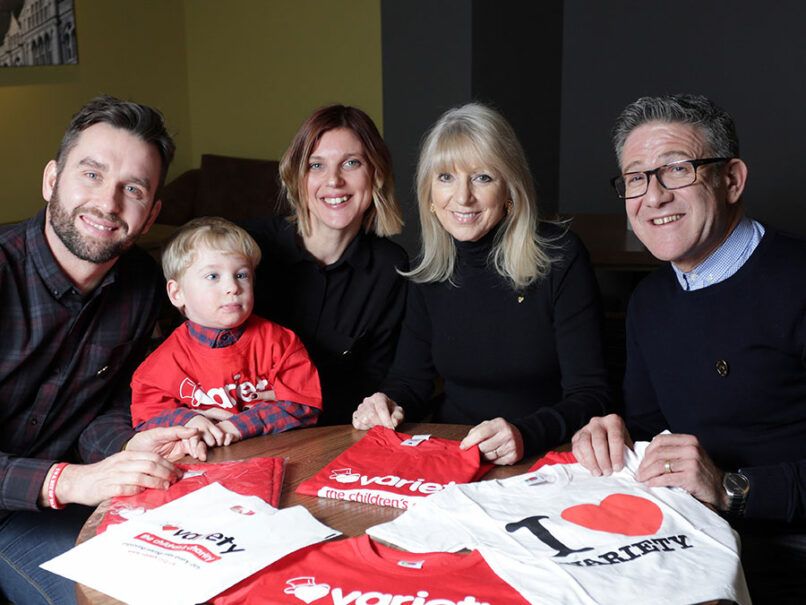 Photo: The Elbourne Family with Pamela Sinclair – Chief Barker and Keith Yonish, Marketing and Commercial Director of Variety
Last month on October 18th, the courageous four-year-old underwent his much-awaited surgery at the world renowned St Louis Children's Hospital, Missouri, America.
Days later, in an email to Keith Yonish, Emma wrote:
"Louie's operation has gone fantastically and Louie has been the strongest boy there is! He has recovered so well and telling him when he woke up he now has his new legs was a moment in my life I will never forget. He said Wow!"
Emma said:
"We are on cloud nine with Louie's progress. We couldn't be happier, this operation literally has changed our babies lives. We will never be able to thank Variety enough. What they have done for Louie is absolutely incredible. We are utterly overwhelmed. He is now undergoing intense physiotherapy to help his legs get stronger. Louie's future now looks very bright and that's all down to Variety. They really have changed our son's life and given him a future we had only dared dream of.

We will never be able to thank everyone who has helped us enough. "
And to ensure the trip to America went as well as possible, Variety in St Louis USA stepped in to offer their support.
Funding surgery for Louie was a unique case for Variety, and was only possible due to the work already done by the Daily Mirror in successfully raising significant funds for Louie. It was also greatly helped when an anonymous benefactor came forward and donated a sizeable sum towards the operation.
Pamela Sinclair, Chair of Trustees (Chief Barker) of Variety said:
"This is what Variety do best – we literally change people's lives. Our corporate supporters and individual donors make an incredible difference thousands of sick, disabled and disadvantaged in the U.K every year."
Large or small, your donation can go towards forever changing the life of a child and their family by supporting us to fund key equipment and services.