23rd October 2019
The 10th annual Global Gift Gala, London
In-aid-of Events
Showbusiness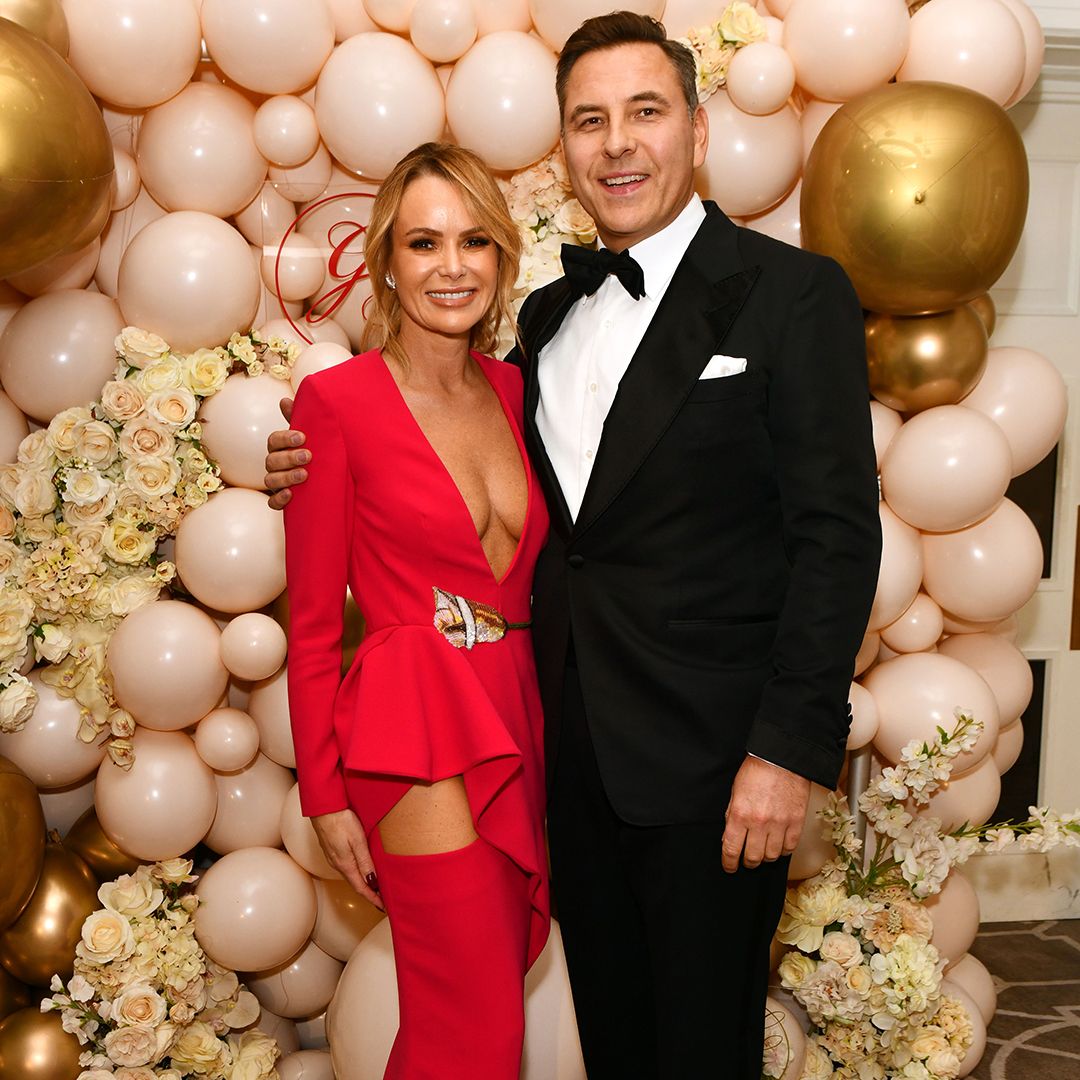 Maria Bravo, who was both chair of the evening and the event organizer, was accompanied by two of her best friends and Hollywood legends, Eva Longoria and Melanie Griffith, Honorary Chairs of the 10th Global Gift Gala, London. The likes of David Walliams, Amanda Holden, Caroline Flack, Denise Van Outen, Katie Piper, Robert Pires, AJ Pritchard, Saffron Barker, Caroline Rush, Nick Ede, Jack Guinness, Melissa Odabash, Julien MacDonald and Harold Tillman also graced the red carpet.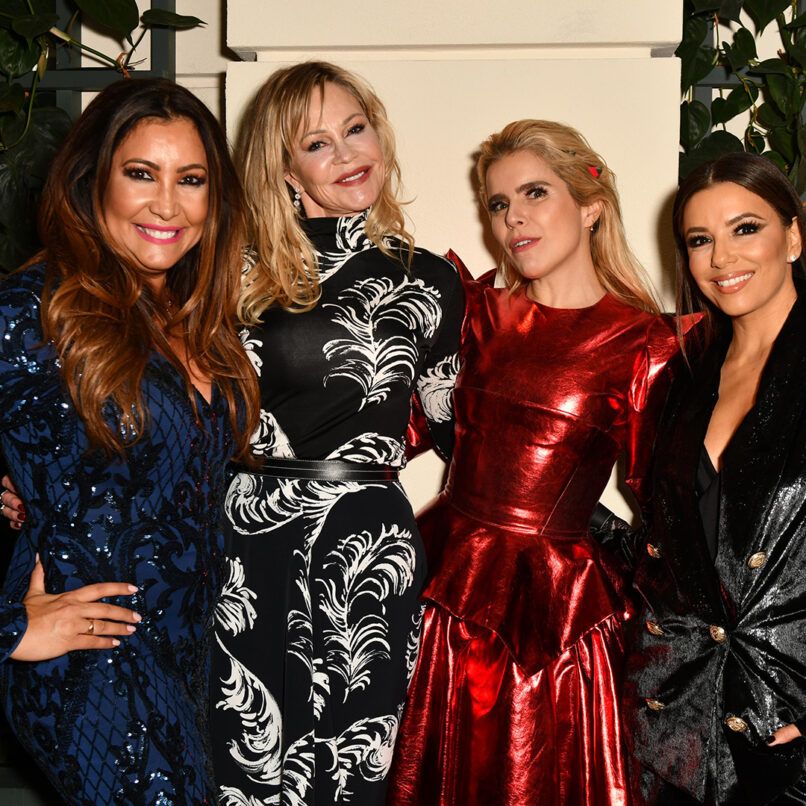 Guests at the event were treated to an incredible live performance by Brit Award winner and No.1 UK singer, songwriter and actress, Paloma Faith.
The Gala was held in partnership with the Global Gift Foundation, Eva Longoria Foundation and Variety, the Children's Charity, which is currently celebrating 70 years of helping disabled and disadvantaged children across the UK.
Hosted by David Walliams, Variety's 70th anniversary ambassador, together with Maria Bravo, Eva Longoria Baston and Melanie Griffith, the evening was one of hope and inspiration.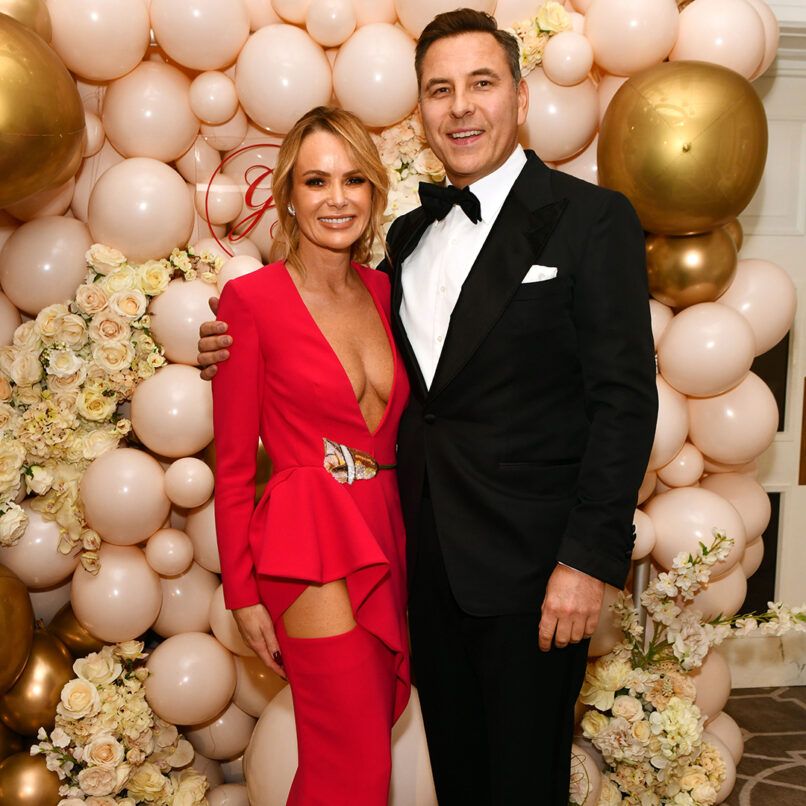 The black-tie event took place at Kimpton Fitzroy London, where guests enjoyed a 3-course dinner accompanied by D1 London Spirits.
Contemporary British artist, Sacha Jafri, donated a large painting to the Gala, which sold for £250,000.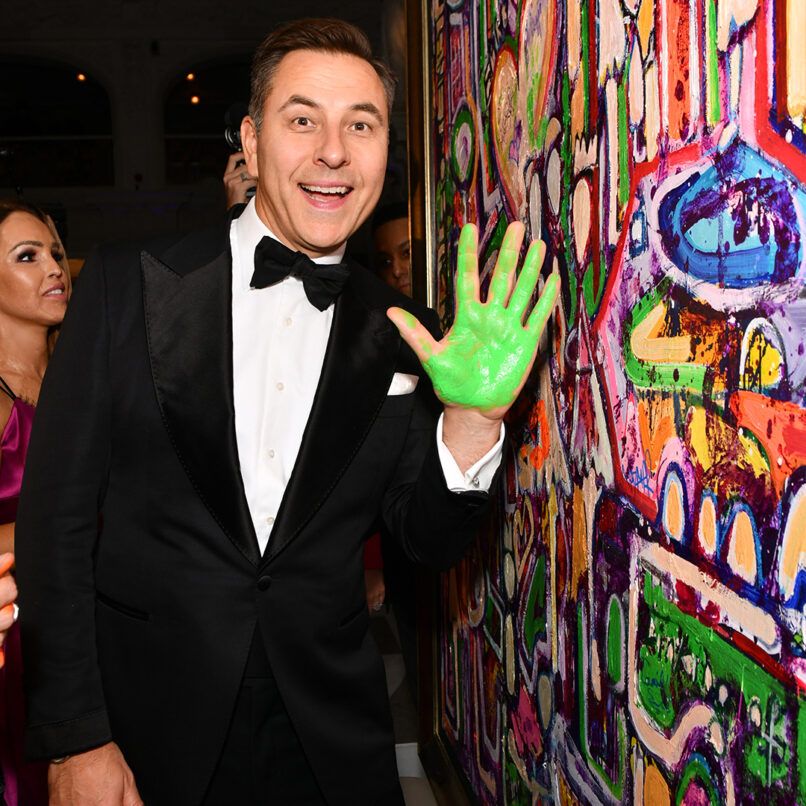 Simon Cowell, who was unable to attend, received the Philanthropists Award for the extensive charitable support he has offered to countless charities throughout his career. Amanda Holden accepted it on his behalf.
Simon commented via video message: "Thank you Eva, Maria and Melanie for this award, it is both a surprise and an honour, I'm very touched. More importantly, tonight is about the three foundations that you're supporting and I'd like to ask everyone tonight, please dig deep and give back because it is really important. I apologise that you had to have David host the event, apparently he's the only one available! Unfortunately I'm not able to be there as I'm in LA finishing filming BGT, but I'd like to ask Amanda to accept the award on my behalf. My sincere thanks again for this and for everything that you guys are doing."
Robert Pires received the Global Gift Excellence Award, whilst H.E. Tariq Al Guru and Brian Travers were both honoured with Global Gift Humanitarian Award. Paloma Faith and Elena Likhach received the Global Gift Empowerment Award.
Upon receiving the Humanitarian Award, H.E. Dr. Tariq Al Gurg, Chief Executive Officer at Dubai Cares said: "I am deeply honored to receive this humanitarian award from the Global Gift Foundation. A lot has been accomplished over the past 12 years with Dubai Cares. The team and I remain committed to ensuring that all children and youth around the world have equitable access to quality education opportunities. Without them, our future is one of uncertainty. So let's ensure a great future for all of humanity by supporting the children and youth of today."
James Corden donated tickets to the auction adding via video message: "Congratulations to Eva, Maria and Melanie for the 10th Global Gift Gala. Harold Tillman told me that you have chosen Variety as this year's beneficiary charity for its 70th birthday – what an incredible partnership! We're excited in return to support it with tickets to come here and see the Late Late Show in LA. I'm sorry I can't be there tonight, but we look forward to seeing some of you right here soon."
Maria Bravo, Founder of the Global Gift Foundation, says: "I am delighted to join forces with the Eva Longoria Foundation and Variety, the Children's Charity for this very special evening of hope and inspiration. The work that they do transforms the lives of so many disabled and disadvantaged young people in our communities and this has a lot to do with our sponsors, Kimpton Fitzroy London, Eyebrowqueen, Sheeva London and Maupy Worldwide, as well as collaborators, because thanks to them we improve the lives of these children and their families in UK and abroad.
"Acknowledging Simon Cowell for his philanthropic work seemed only right given the nature of these three charities involved in this fundraising gala, Simon has offered extensive support to numerous charities for many years, particularly those that support children. We're so pleased to be able to recognise his hard work," said Maria Bravo.
Eva Longoria Baston, Founder of the Eva Longoria Foundation said: "It is a pleasure to partner with the Global Gift Foundation and Variety the Children's Charity for this year's Global Gift Gala. It's always a special evening but this year we have awarded some incredibly deserving philanthropists. Congratulations to Simon and all of those receiving awards for their invaluable charitable work."
Harold Tillman CBE, Chief Barker and Chair of the Board of Variety, added: "It is Variety's 70th Anniversary so the Global Gift Gala is such an important celebration for us. Simon Cowell is a magnificent supporter of Variety, known as the show business charity, which has helped more than one million children. I would also like to add my thanks to David Walliams for hosting the gala and for being Variety's 70th birthday ambassador, we are extremely grateful to him for his generous commitment."
The Global Gift Gala is a unique international programme from the Global Gift Foundation, a charity founded by Maria Bravo that is dedicated to philanthropic events worldwide; to help raise funds and make a difference towards children and women across the globe.