1st June 2017
Thank You to All Our Incredible Volunteers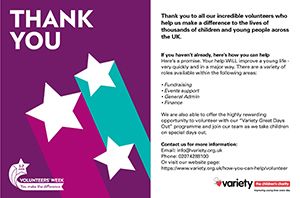 Thank you to all our incredible volunteers who help us make a difference to the lives of thousands of children and young people across the UK.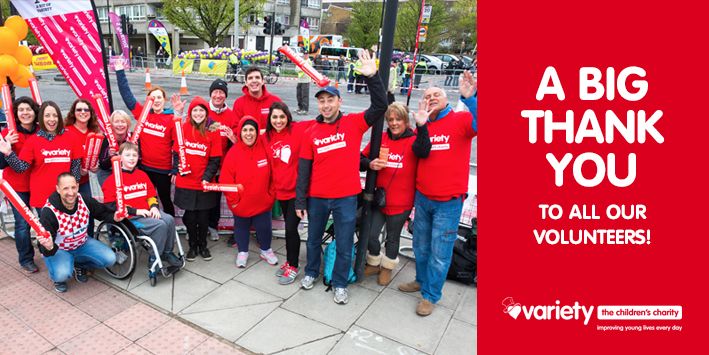 If you haven't already, here's how you can help
Here's a promise. Your help WILL improve a young life – very quickly and in a major way.
There are a variety of roles available within the following areas:
Fundraising
Events support
General Admin (e.g. reception duties, secretarial tasks, research)
Finance
We are also able to offer the highly rewarding opportunity to volunteer with our "Variety Great Days Out" programme and join our team as we take children on special days out.

Contact us for more information:
Email: info@variety.org.uk
Phone: 020 7428 8100
Or visit this page