24th April 2023
Team Variety Takes on the London Marathon
London and the South East
Sporting challenges
Fundraising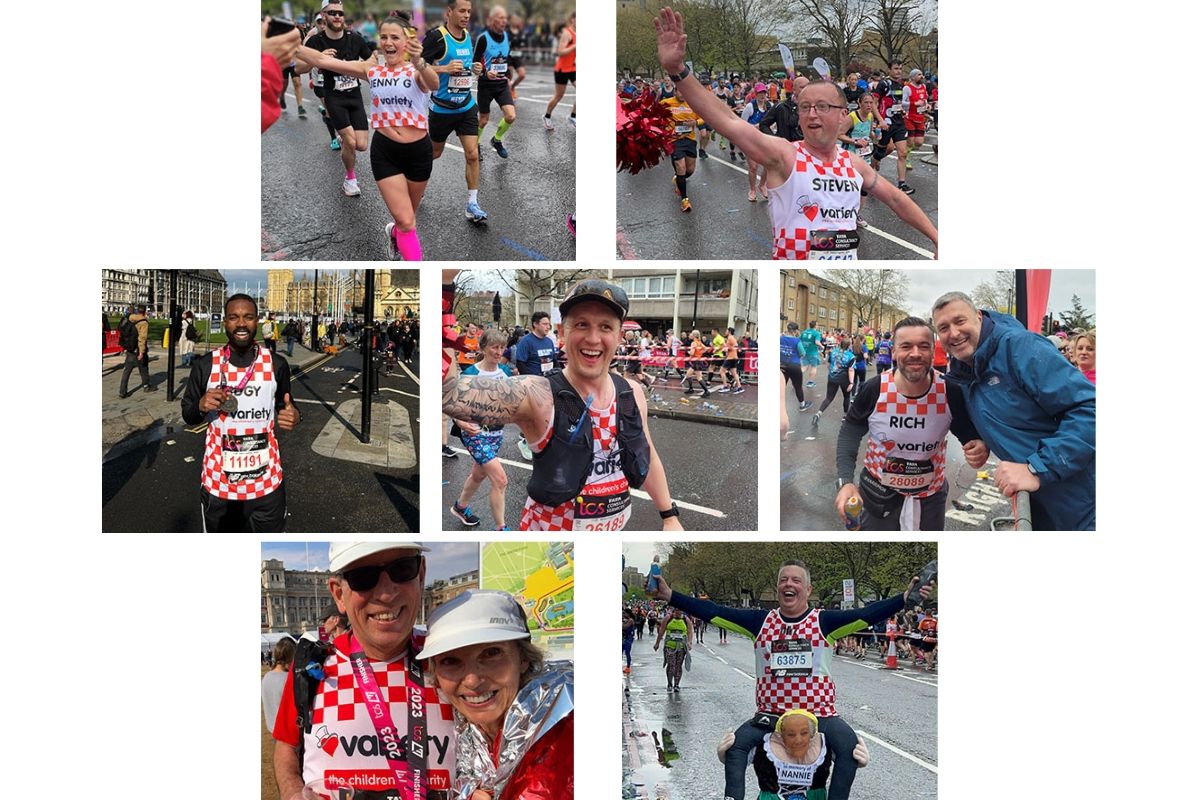 This year's Team Variety runners were: Julie, Simon, Connor, Daz, Richard, James, Ryan, Jen, Ridgy, and Steven.
The rain couldn't stop Team Variety. There were smiles all round as our runners reached the mile 14 cheer point, where they were greeted by Variety staff cheering them on. With pompoms, glittery top hats, and sparkling wigs, this year's cheer point was a real celebration. Runners Julie and Jen said:
What a highlight seeing those red pom poms at mile 14. Go Sarah! Go Variety!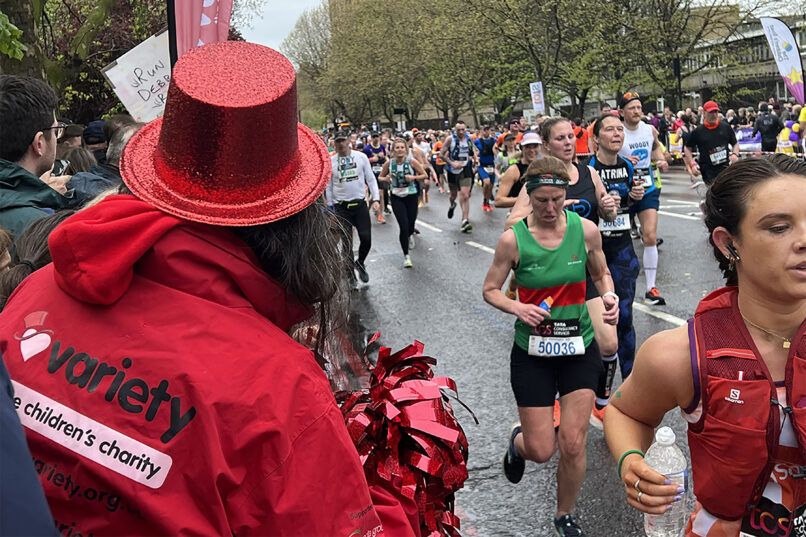 Challenge Events and Community Fundraising Officer, Sarah, said:
All of our Team Variety London Marathon runners were incredible. Taking on a marathon is such a difficult challenge, and it's so wonderful to see all their dedication pay off.

It was brilliant to see all our runners passing the cheer point. I'm so proud of all the effort they put into their training and fundraising. What an amazing achievement!