11th October 2023
Team Variety Flies High with Big Sing Soul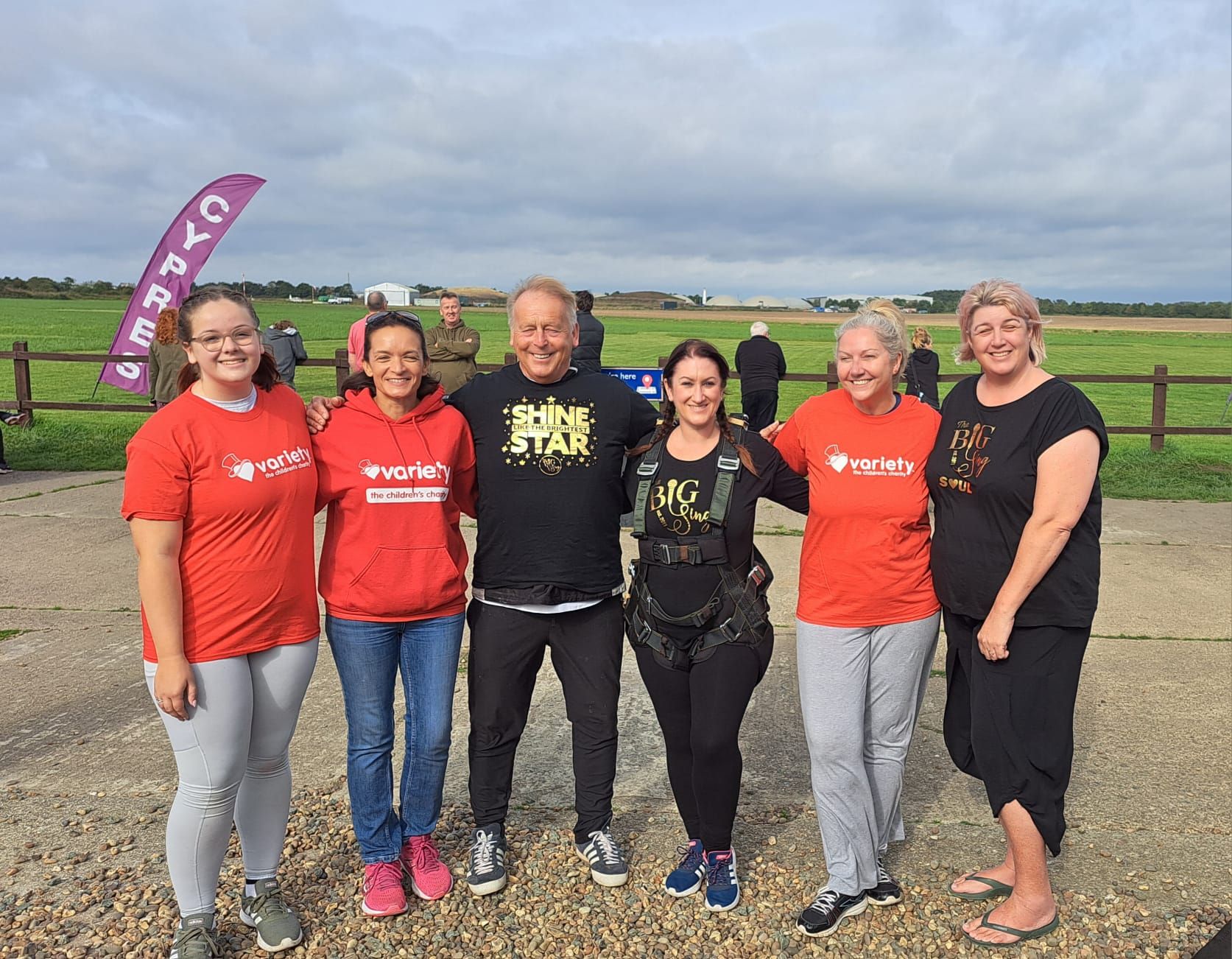 Becca, Mick, Sasha, and Donna took to the skies in aid of Variety, the Children's Charity and the Big Sing Soul. The Big Sing, as seen on Britain's Got Talent, are a series of community choirs that aim to unite people through uplifting music and the joy of singing.
With an ethos of inclusivity for all, we were keen to partner with the Essex Big Sing Soul branch for a spectacular skydive!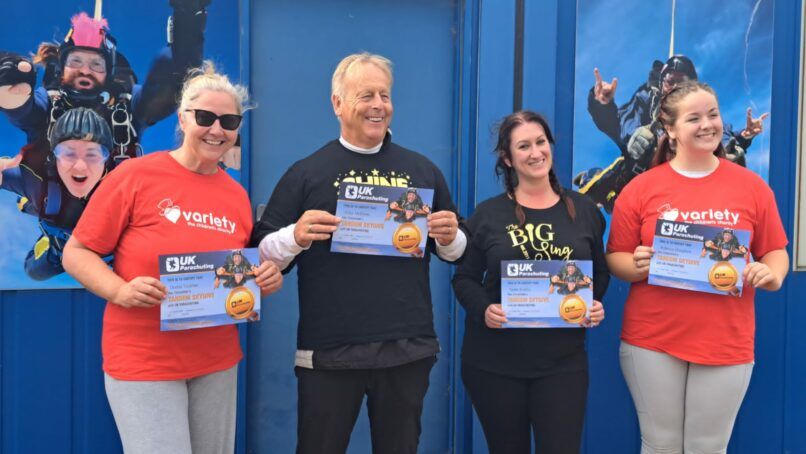 Our four brave skydivers leapt into the air and into their fundraising, raising a phenomenal £5495 for the two charities.
Challenge Events and Partnership Officer at Variety, the Children's Charity, Sarah Phillips said:
What a fantastic day! It was brilliant to team with the Big Sing Soul for this skydiving event. I'm so proud of the whole team. It was wonderful to see so many smiling faces as they overcame their nerves to have the experience of a lifetime.

Thank you so much to the whole time for your incredible fundraising efforts and to the Big Sing Soul for partnering with us. We're thrilled to be able to spread the message of inclusivity for all with such a fantastic group!
Watch Becca's incredible skydiving experience: