3rd September 2012
Team GB Paralympic Athlete: Jacob Thomas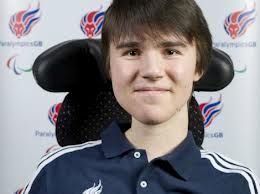 17 year old Jacob Thomas is a member of the Team GB Boccia squad at the London 2012 Paralympics. Boccia is a precision sport that is similar to boules with the aim of the game is to throw leather balls – coloured red or blue (which side gets which is determined by a coin toss – as close as they can to a white target ball, or jack.
Who / what inspired you to take up your sport?
I was 10 at the time and my learning support assistant acquired a disability sports bag from the local council. In it was a set of Boccia balls. I soon found I could compete and it was somehting I enjoyed.
When did you realise that your disability was not a barrier?
I've never felt it's been a barrier. I've always enjoyed sport and Boccia was something that I could compete in. If you want something in life, you find a way of doing it.
What keeps you motivated?
The London 2012 Paralympic Games is a big motivation. All the hard work and training will help me to achieve my goals.
How has sport made a difference to your life?
I've always enjoyed sport of all kinds and to be able to play and compete means such a lot. It gives me something to focus on and work towards.
What would you say to inspire other young people in a similar situation to yourself to take up sport?
If you put the hard work in, you can achieve your goals. You can get a lot of enjoyment out of sport and I've been very lucky to have made some fantastic friends along the way,
What are your long-term aspirations?
I never look too fair into the future and always focus on the next competition. The aim is to do well in London and to improve my world ranking. After London I have the European Championships to look forward to.
How would you describe 'success'?
Being a part of the GB Boccia squad was always a dream for me and to be selected was a huge achievement and is my biggest success so far. It's a sport that I love!