13th May 2016
Sunshine Coach Presented to Lydgate School in Memory of Grandad Monk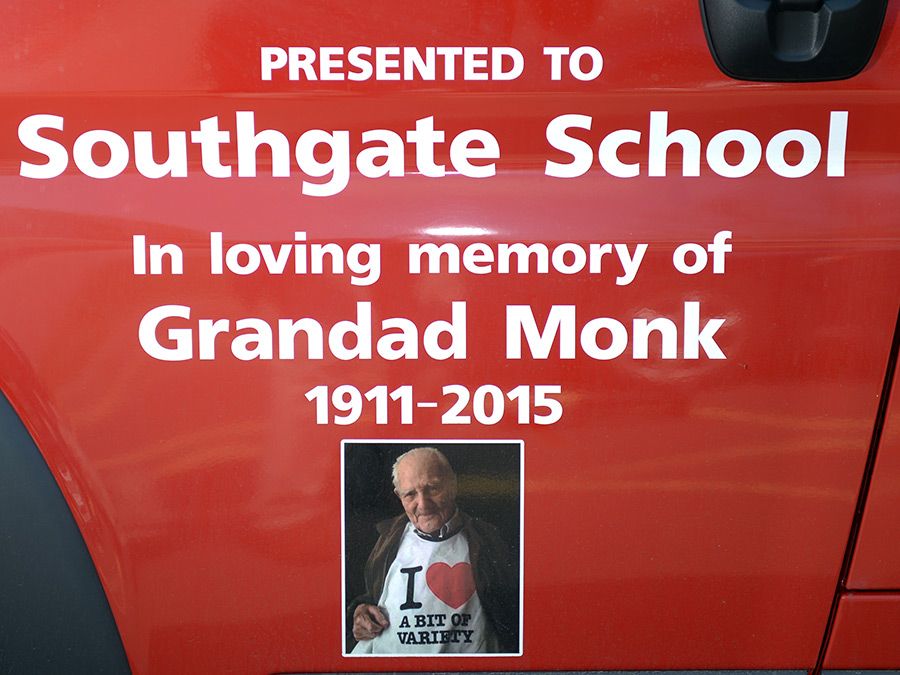 Variety presented its bespoke Sunshine Coach to the pupils of Lydgate School in Holmfrith, West Yorkshire on Thursday, 12th May. The donation was made in loving memory of the charity's oldest supporter: the inimitable Grandad Monk, who passed away last September at the age of 104.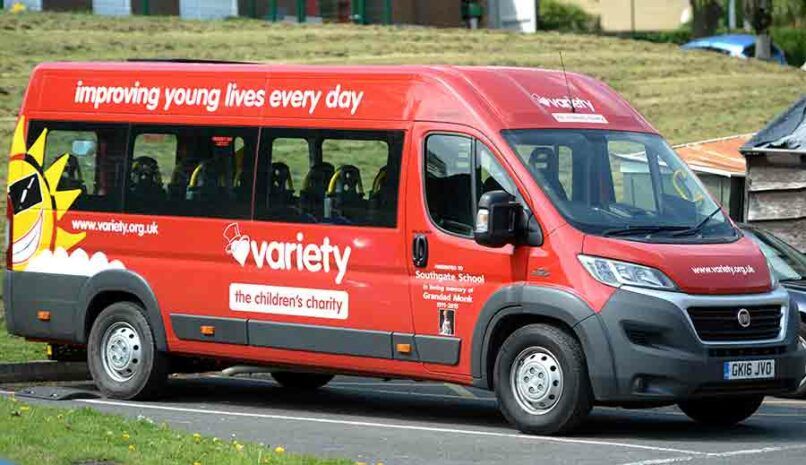 Emmerdale and Doctor Who star Frazer Hines handed over the keys to the specially-designed vehicle, capable of transporting 17 of the school's pupils at a time. The presentation was also attended by members of Grandad Monk's family; including his granddaughter, Variety Celebrity Manager, Caroline Monk.
Lydgate School caters to children aged between five and sixteen with a range of complex learning needs. Grandad Monk's Sunshine Coach will serve to support the school curriculum, and allow a greater number of pupils than ever before the opportunity to take part in educational trips and recreational activities off-site across the local area.
Funds for the vehicle were raised through sales of the 'I Love a Bit of Variety t-shirt' he wore with such pride; at 'I Love a Bit of Variety' events; and at the World War II veteran's funeral.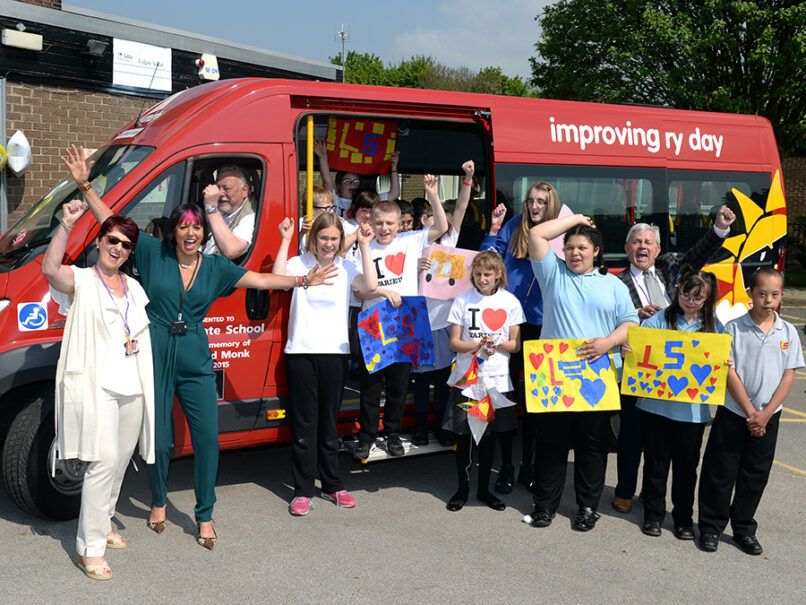 Variety Celebrity Manager and Bill's granddaughter Caroline Monk said:
"Grandad Monk was all set to make the move from Essex to join his family in Yorkshire at the end of last year. Now with the presentation of his Sunshine Coach, he can be at home with us all. It is so comforting to know that the joy he brought to all those who knew him will now be shared by the pupils of Lydgate School here in the local area. I can think of no more fitting legacy for a wonderfully kind and generous man."
Nicky Rogers, Headteacher of Lydgate School added:
"We are truly thankful for the donation of the specialised Sunshine Coach from Variety, the Children's Charity, with the support of the Clothworkers' Foundation. This donation means a great deal to the children of the school. Lydgate is an excellent school which offers high standards of care, education and support, but the Coach will enable our pupils to live an even more enriched life"