15th September 2022
St John Vianney School Sunshine Coach Presentation
North West
Sunshine coaches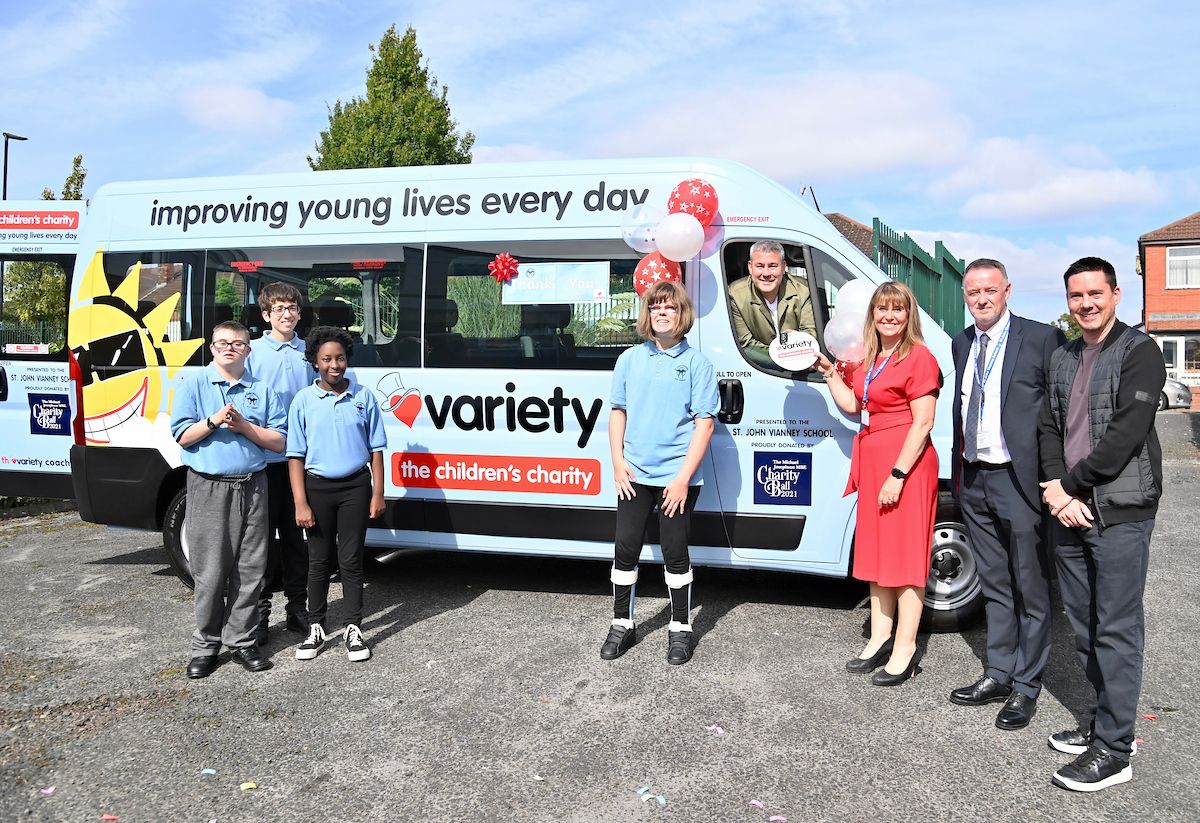 Michael Josephson MBE handed over a new Sunshine Coach to the pupils and staff of St John Vianney School in Stretford Manchester. The Coach was donated on behalf of the "Michael Josephson MBE Charity Ball" which took place in 2021.
St John Vianney RC School is the Diocese of Salford's Special School, which is widely recognised for its excellent educational and pastoral provision. The school prides itself on being a happy, caring and welcoming community, where the learning environment and the wide range of opportunities offered help every child reach their full potential. This special school caters for children and young adults aged 5 – 19 years with hearing difficulties, and other various difficulties including severe autism, significant learning difficulties, Asperger's syndrome, ADHD. This new Sunshine coach will be used for off-site curricular activities including trips to the swimming pool, sporting events, parks and museums, work experience and annual residential trips. It will be used 5 days per week, 39 weeks per year.
Michael said – "It was an honour to present this wonderful Sunshine Coach on behalf of the many sponsors, supporters and guests of my Charity Ball 2021 all who helped me to be able to donate this fantastic Vehicle to the pupils and staff bringing miles of smiles for many years to come.
Lyn Staunton Development Director at Variety- Michael is amazing and his tireless fundraising efforts enable Variety to continue the great work it does for disabled and disadvantaged children. Thank you Michael and everyone at the Michael Josephson MBE Charity Ball 2021 for making this a very special day for every at St John Vianney School.