17th February 2016
South West Valentine's Lunch Raises £6,000 for Variety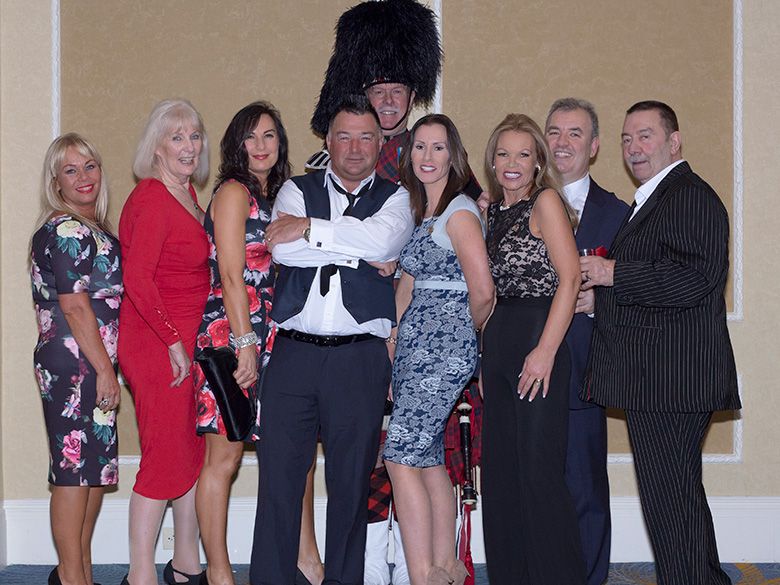 This Valentine's Day, over 250 guests descended upon the Bristol Marriott Royal Hotel to attend the hotly-anticipated South West Valentine's Lunch. The star-studded event was organised by Variety, the Children's Charity, to raise £6,000 in much-needed funds for the sick, disabled and disadvantaged children it supports in the local region.
Celebrity guests at the event included: comedian and Variety Celebrity Ambassador Eddie Large; Johnny Briggs from Coronation Street; and BBC Presenter Alex Lovell. Bristol musicians Darren 'Daz' Sims and Dave Hook also attended, and were thrilled to be presented with surprise Variety Ambassadorships. Together, the pair have raised an estimated £50,000 for Variety since 2008.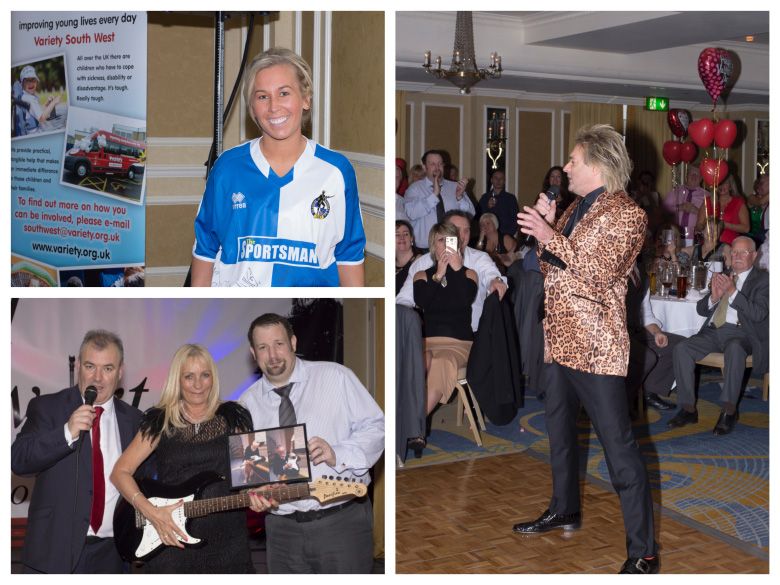 The event included a raffle and an auction, with a signed guitar from Queen drummer Roger Taylor raising £1,300, thanks to the winning bidder. Entertainment was provided at the red carpet drinks reception from Variety Young Ambassador Lottee Brown, performing her own single 'Stronger' along with an assortment of other songs. Daz and Dave also stole the show, starting out their performance with a bag pipe rendition of 'Amazing Grace.' Comedy came from Bristol comedian Dave Pitt, and local soprano singer Francesca wowed the crowd with tunes from Les Miserables and Phantom of the Opera.
Bristol music scene stalwarts Darren 'Daz' Sims and Dave Hook were awarded with surprise Variety Ambassadorships at glamorous event.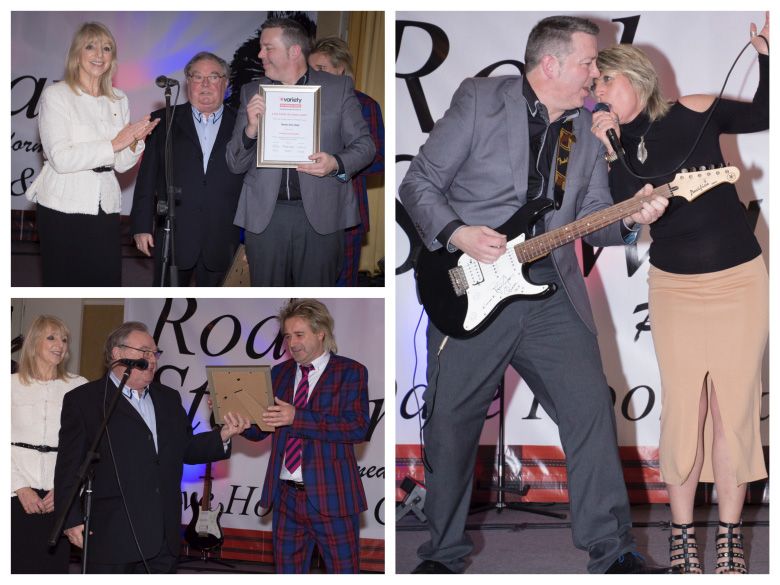 Pamela Sinclair, Chief Barker of Variety, the Children's Charity, said:
"The South West Valentine's Lunch was a spectacular event, raising much-needed funds for Variety. The lunch is fast becoming a staple in Variety South West's events calendar. We would once more like to thank Daz and Dave for their ongoing commitment to the charity."