21st March 2013
Rezidor Hotel Group Announces Partnership With Variety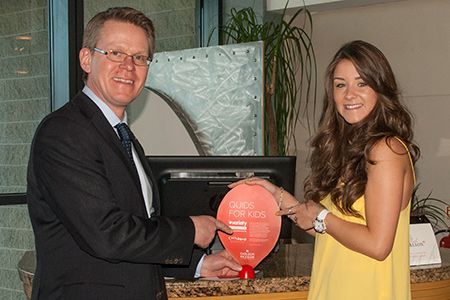 Over 2,500 staff from the group's hotels in the UK will come together to raise money for Variety in order to improve the lives of children and young people throughout the UK; as part of Carlson Rezidor's continued support of local communities.
Each of the 32 participating hotels will offer guests and members of the local community the opportunity to donate to Variety through a number of initiatives such as collections in hotels, charity fundraising events and other staff driven activities. There will also be extra fundraising efforts nationally in September 2013, in line with the Group's 10th annual Responsible Business Action Month.
Variety is committed to helping sick, disabled and disadvantaged children. The charity provides Sunshine Coaches, wheelchairs, and specialist equipment as well as supporting children's hospitals and youth clubs, and offering outings, special events and treats. The partnership with The Rezidor Hotel Group will provide an opportunity for individual Radisson Blu and Park Inn hotels to come up with creative and entertaining ways to raise money. The proceeds from these dedicated events will be donated to Variety.
Laurence Davis, Chief Barker at Variety, the Children's Charity, said:
"We are incredibly grateful for the tremendous support offered by The Rezidor Hotel Group and the fundraising initiatives they have generated for Variety, the Children's Charity, which will help sick, disabled and disadvantaged children throughout the UK".
Richard Moore, Area Vice President UK and Ireland, comments:
"Carlson Rezidor is thrilled to have signed a nationwide partnership with Variety. Variety is a brilliant cause and we hope our collaboration will help to enrich the lives of those disadvantaged young people in our local communities. We are confident that this partnership can raise vital funds that will make a real difference."
Brooke Vincent who plays Sophie Webster in Coronation Street was delighted to help launch 'Quids For Kids' by receiving the first donation to the scheme from Richard Moore, Area Vice President UK & Ireland, The Carlson Rezidor Hotel Group.