3rd August 2015
ODEON East Kilbride – Full of Stars!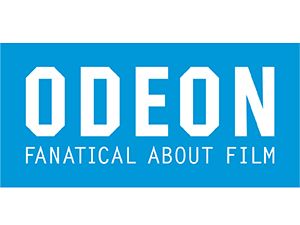 ODEON East Kilbride hosted a charity weekend from Friday 24th to Sunday 26th July to raise money for Variety, the Children's Charity, in Scotland and the NSPCC, the two charity partners of ODEON nationwide. It was fantastically successful and we are thrilled that over £1,775 was raised and will be split equally between the charities.
This Money was raised through fundraising competitions to win over 150 prizes, including a Minions Suitcase, Personal Training Sessions at PureGym East Kilbride, a night for two at Carlton Bingo and many more.
Cakes, posters and banners were sold as well as a and a prize for everyone in a tombola, courtesy of PureGym East Kilbride.
A very special guest was Dr Lisa Cameron, MP for East Kilbride (pictured below holding a balloon). Apart from her duties as an MP, Dr Cameron is an NHS Consultant working with clients who have learning difficulties and she is an Expert Witness within the Scottish Court system working in cases of childhood sexual abuse.
ODEON cinemas across the UK have raised almost £1million for its charity partners since 2007.