7th January 2015
Minispares UK Brings Sunshine to Shaftesbury High School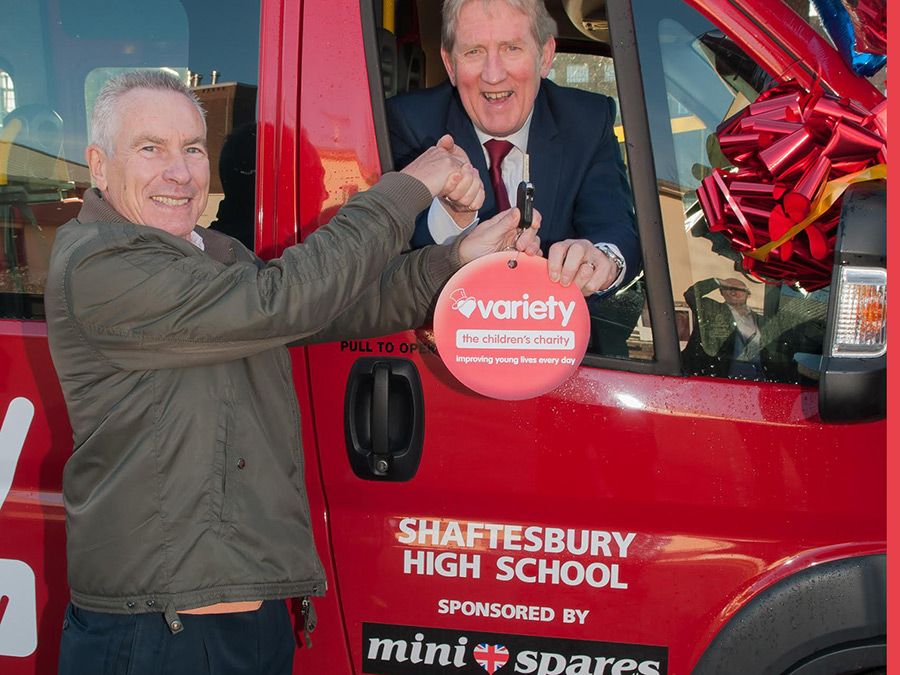 Students of Shaftesbury High School in Harrow were thrilled to see their new 17 seat coach funded by Minispares UK, arrive at the school in December, bringing with it a drop of sunshine.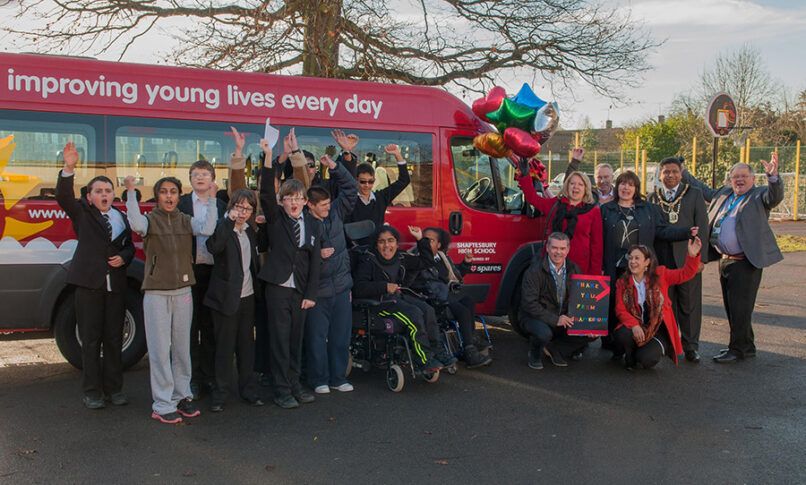 Photo: "Thank you Minispares and Variety"
The leading Classic Mini Car spare parts company www.minispares.com, built a Classic Mini from spare parts and as longstanding supporters of The Italian Job fundraising event www.italianjob.com which supports Variety, decided to raffle the 'brand new' Mini to raise money for our work helping special needs and disadvantaged children.
Shaftesbury High School is a special educational needs school which caters for more than 160 students with moderate to severe learning difficulties, autism, complex syndromes and social, emotional and behavioural disorders and physical disabilities. The coach is much needed as the school is rapidly expanding to cope with the demands of special educational needs. The bus will be used for educational trips and visits offsite, including transporting children to extra curricular activities, work experience and college.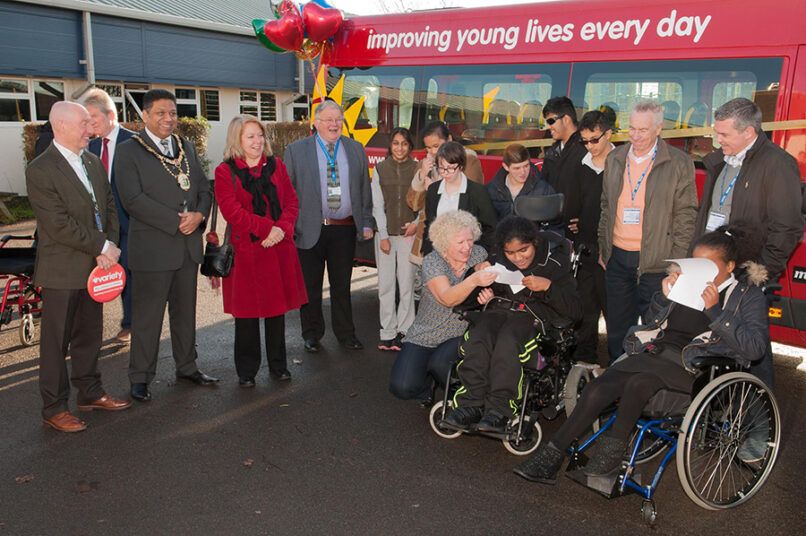 Photo: Mike Haszko from Variety joins Lisa Michael, Chair of the PTA and a School Governor, the Mayor of Brent, Councillor Kana Naheerathan, and Directors from Minispares Keith Dodd and Justin Jeffery as the children read out their thank messages to Minispares.
Keith Dodd, founder and Chairman of Minispares and who has providing spares for Minis all over the world for over 50 years said:
"We know of Variety through our Italian Job connection for which we provide support and spares, so when we thought of raffling the Mini, there were only ever going to be two winners – the one whose name was on the winning ticket and of course, Variety and the children they help. We are delighted to fund this Sunshine coach for Shaftesbury School"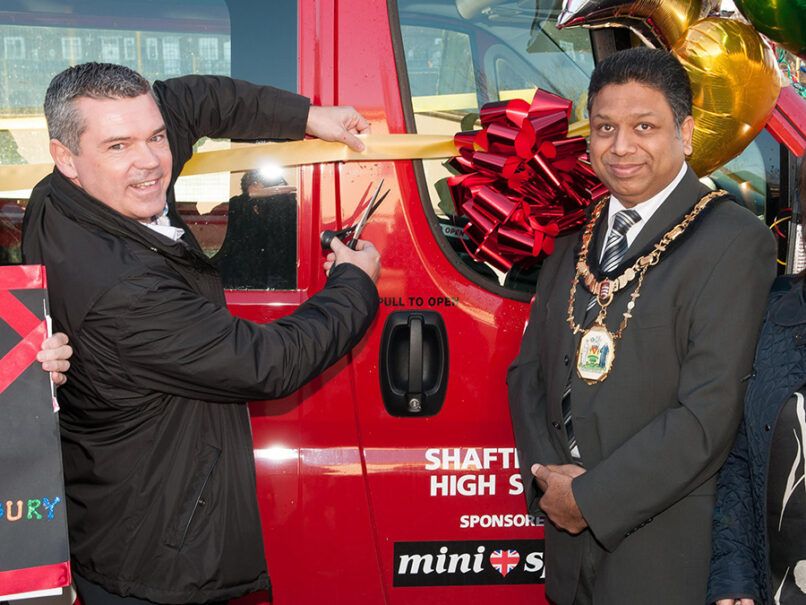 Photo: Justin Jeffrey, Director of Minispares 'cuts the tape'
Photo: Keith Dodd, founder and Chairman of Minispares hands the keys to Head Teacher Paul Williams
Photography Ben Hensel www.golfeventphotography.co.uk