30th April 2018
London Marathon Runners Beat Heat to Raise 55K for Variety!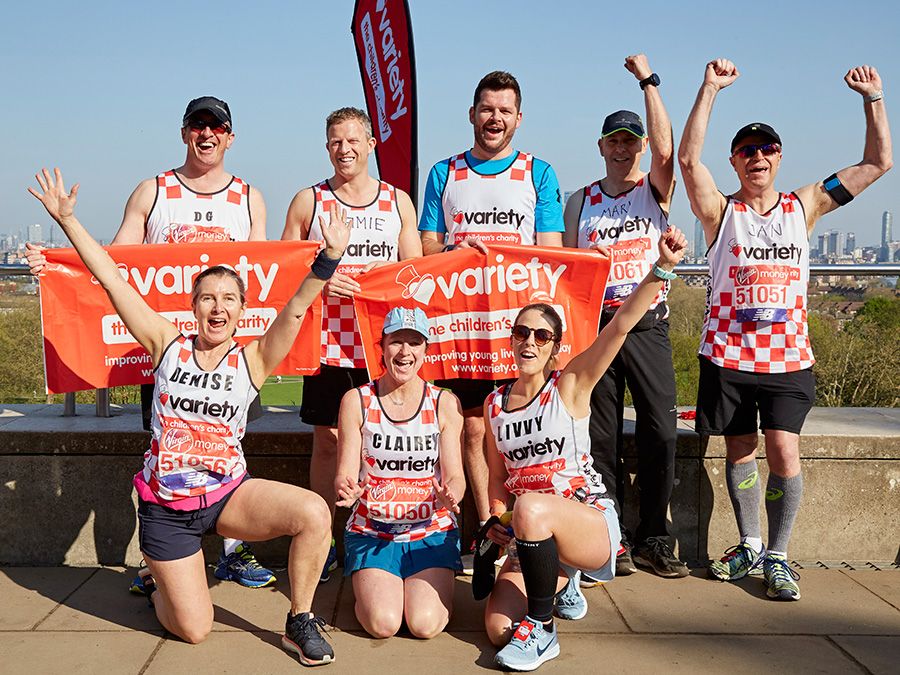 All 19 of Variety's runners completed the 26.2 mile race despite running in the hottest London Marathon ever, with temperatures reaching 23.5 degrees. Determination, drinking water and cheers from spectators, including Variety supporters helped them cope in the sweltering heat.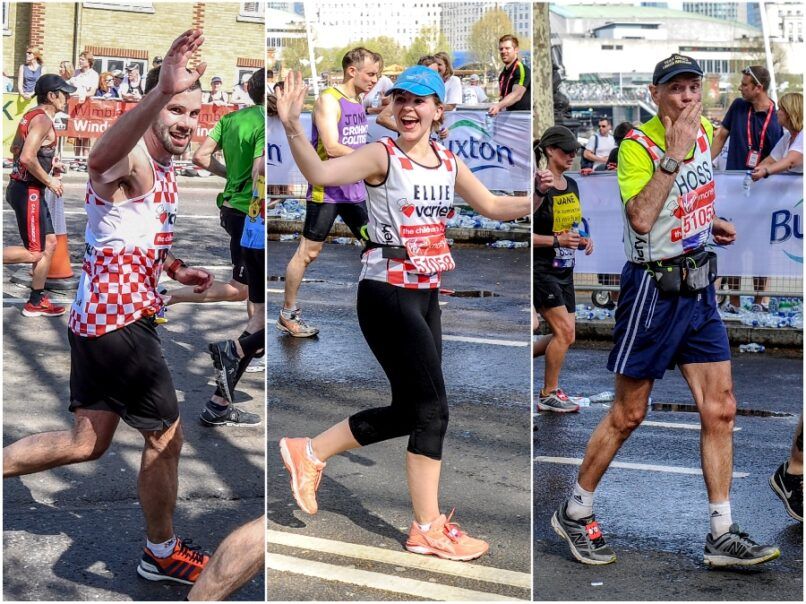 John Searle was Variety's fastest runner, completing the marathon in 3hr and 14 minutes.
"I'm very grateful that I was given an opportunity to run for such an amazing cause and would do it again in a heartbeat!" said John, during a brief interview with Variety.

"The warm temperatures were challenging, but I was really helped by the amazing crowd and Variety volunteers; you could really hear their support as you were running past."
Variety's other marathon runners included Ellie Macpherson, a marketing executive and Hoss Davies, a pensioner. Ellie has raised over £2.5k for Variety, beating her fundraising target by hundreds of pounds. She ran the marathon in four hours and 43 minutes – not bad for a first time marathon runner!
"Absolutely incredible," is how Ellie descried her experience of running in the marathon.

"The energy and support from the crowd was overwhelming and actually moved me to tears on several occasions. It's true what they say; the crowd really do carry you through!"
Seventy year old Hoss Davies loves running and ran the London Marathon with his son Mark, in just over five hours. Hoss ran his seventh marathon and his third for Variety. Together with Mark, Hoss has raised over £7,000 for Variety. Days before the London Marathon Hoss told Variety of his passion for running.
"I love running," he enthused. "It is like a drug. If I don't run, I'm miserable!"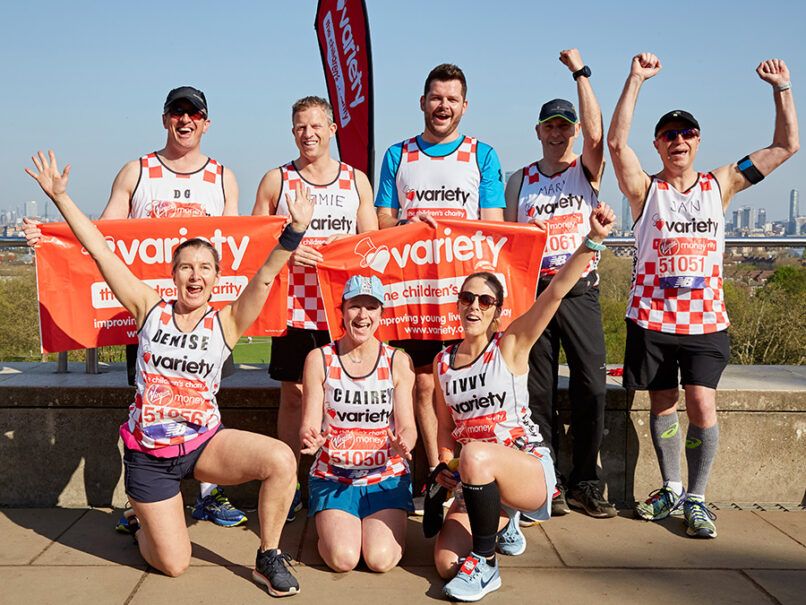 Variety pampered all its marathon runners at a post event reception held at the Royal Automobile Club, on Pall Mall. Here they had an opportunity to shower after the race, enjoy a complimentary massage, treat themselves to plenty of cold drinks, as well as tasty snacks and a delicious hot pasta meal!
Etta Tyler, Manager of the event said:
"I am so proud of every one of our runners. They have put a staggering amount of time and energy not only into their training, but also into raising huge amounts of money for so many deserving children. Every runner came through with a smile on their face despite the hot conditions, and we cannot thank them enough for being a part of Team Variety in this year's London Marathon."