7th July 2022
Linwood School pupils name their Sunshine Coach 'Desmond' after donor family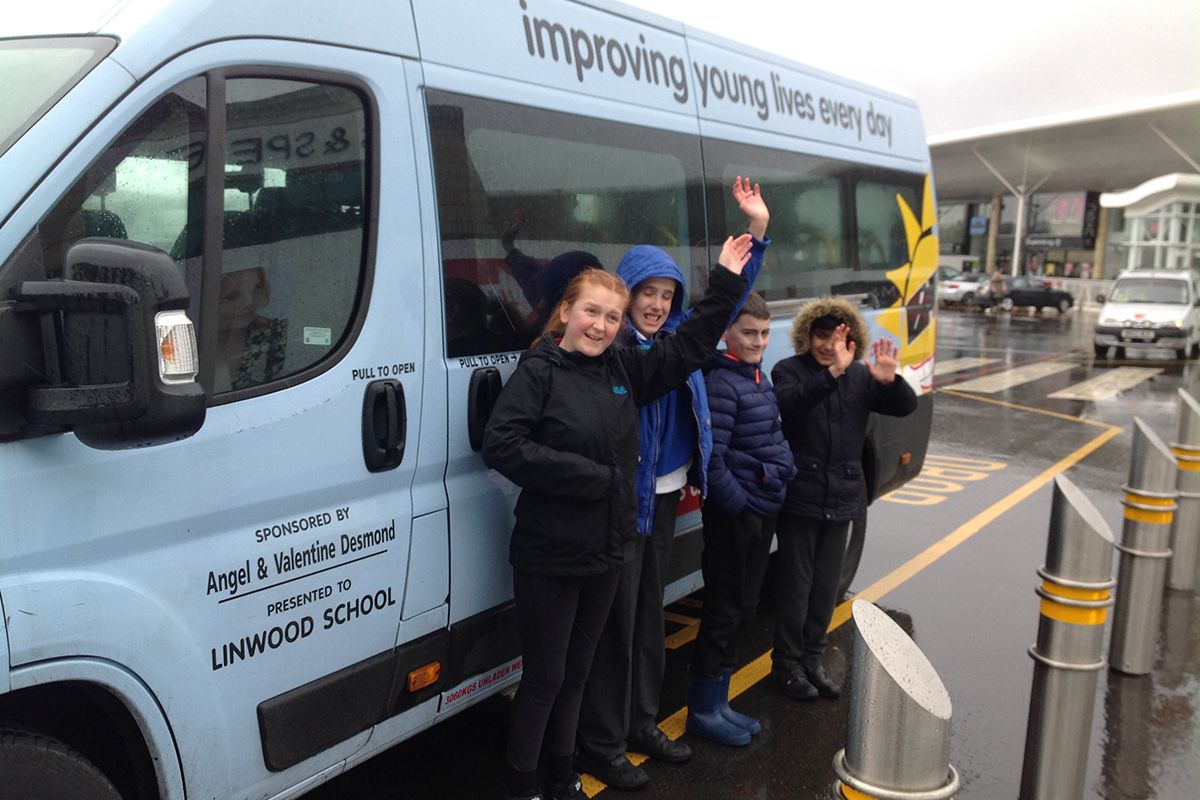 Former Express Newspapers owner and philanthropist Richard Desmond has been a proud Variety supporter for over 40 years, along with his family. In that time, The Desmond Foundation has donated a Sunshine Coach across the country almost every year.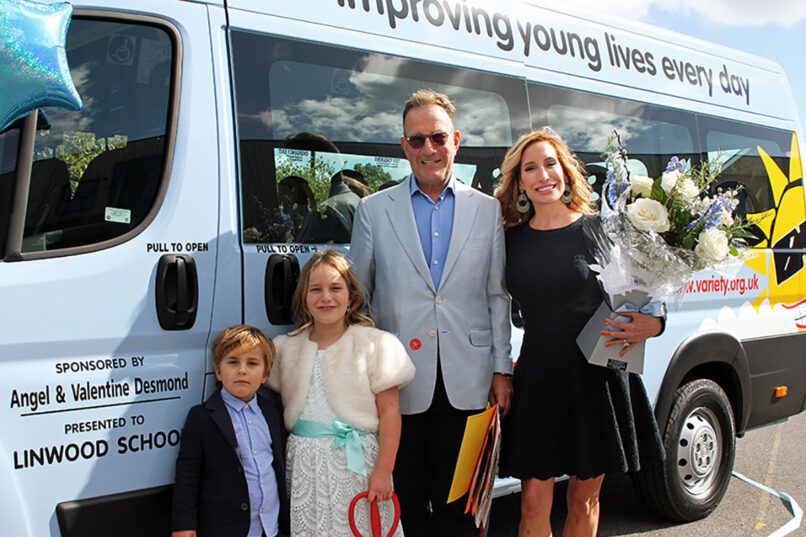 Daughter Angel and son Valentine, who sponsored Linwood School's coach, were delighted to meet pupils at the presentation four years ago. Remembering how lovely the Desmond children were with them – and how Valentine made everyone laugh – brings a fond smile to the pupils' faces whenever they use the name.
Linwood School caters for children and young people with a comprehensive range of special educational needs and disabilities, including profound and multiple learning difficulties.
Approximately 300 pupils, many of them wheelchair users, have so far benefitted from using 'Desmond' on a regular basis, and the minibus is typically on the road five days a week.
Regular trips include weekly visits to a polytunnel as part of a horticulture project, weekly horse riding classes in Bovington, and visits to Brockenhurst and Kingston Maurward Colleges.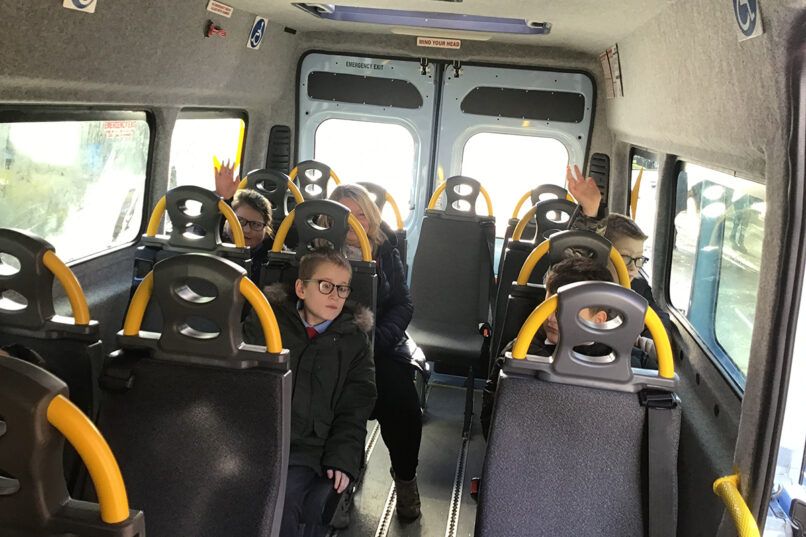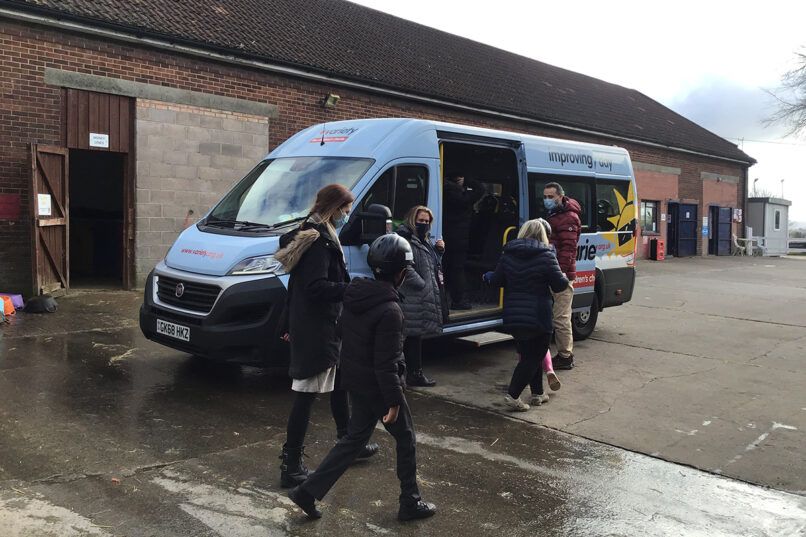 This term, the coach has taken the children on special outings to Moors Valley Country Park, Adventure Wonderland and The Alpine Ski Centre, among other destinations.
Other fun excursions aboard Desmond have so far included trips to Bournemouth Railway Station, shopping in Bournemouth Town centre, picnics at Wareham Forest (with a stop-off at Pizza Express on the way back), Bournemouth Vitality Stadium and High Mead Farm.
The children sometimes use Desmond to deliver donations to the New Forest Foodbanks too, and earlier in March they were able to drop off several busloads of clothes and toiletries at Castlepoint shopping centre to support the crisis in Ukraine.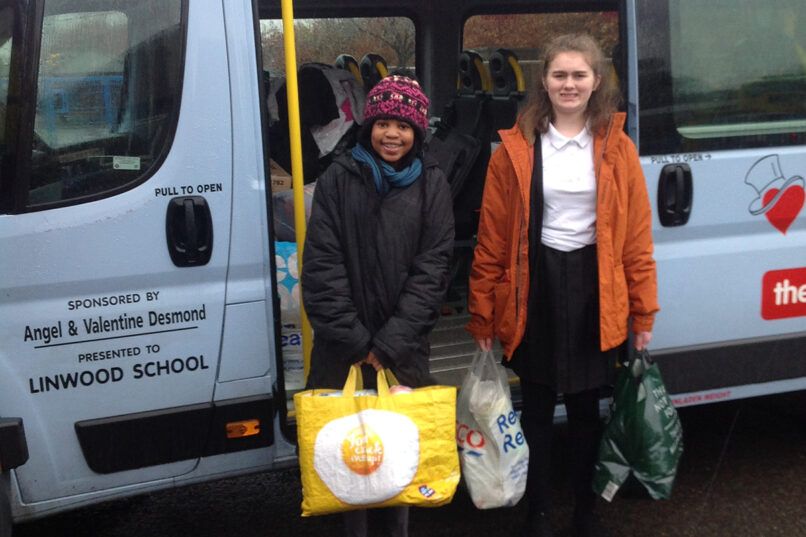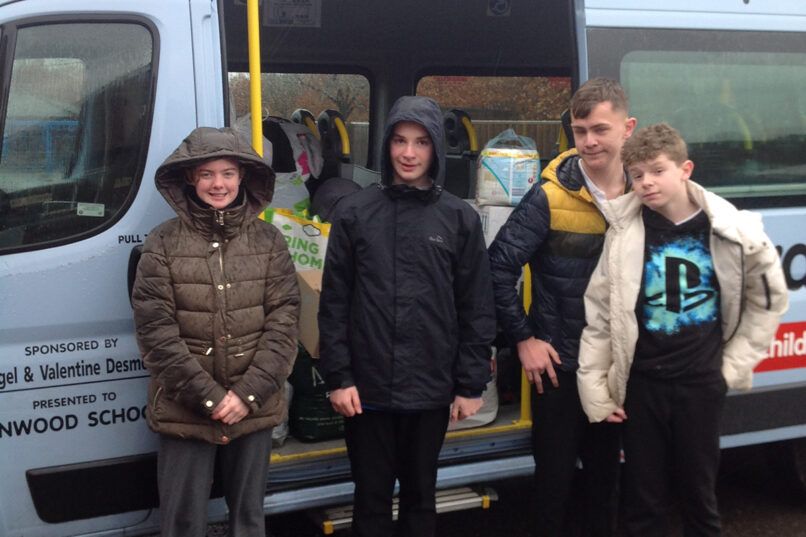 The children really love their coach, and thank Angel and Valentine Desmond with all their hearts for the many ways it has opened up the world for them.