15th October 2015
Flooring Union for Kids Raises Over £3000 for Variety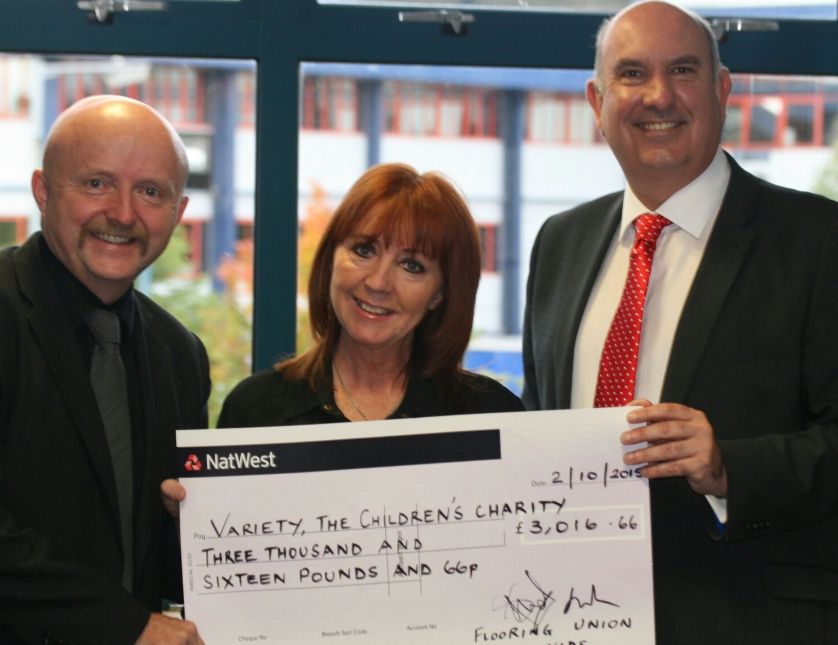 The money was raised from a comedy evening held to support three charities and Variety, the Children's Charity in the Northwest was lucky to be chosen as one of the charities.
Lyn Staunton, Variety's Development Director in the Northwest region was invited to receive the cheque at the Hadfields Offices in Bredbury, Manchester.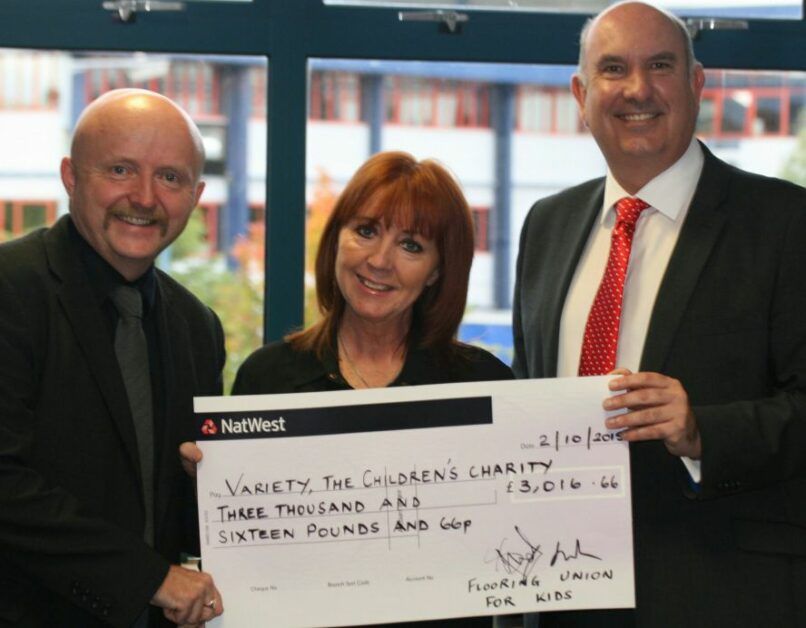 Photo: Mr Justin Palmer – Sales Manager, Lyn Staunton – Variety's Development Director and Mr Dave Francis – Commercial Director.