23rd February 2017
Elvis Stars at Bellagio Charity Ball in Bournemouth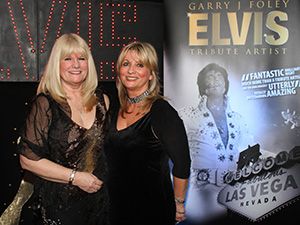 Nearly £4,500 has been raised at a glamorous Bellagio Charity Ball at the Cumberland Hotel in Bournemouth. Cabaret style entertainment was provided by multi-award winning Elvis tribute artist Garry J Foley and his Bellagio dancers. The money raised will be shared between two charities, Variety, the Children's Charity and Stable Family Trust.
Commenting on another great evening of fundraising, Frances Cornelius, Chair of Variety Wessex, said:
"Thank you to all those who helped to make it such a successful and enjoyable evening and everyone who contributed to the amazing amount raised".