10th July 2014
Ellen Charap Charitable Auction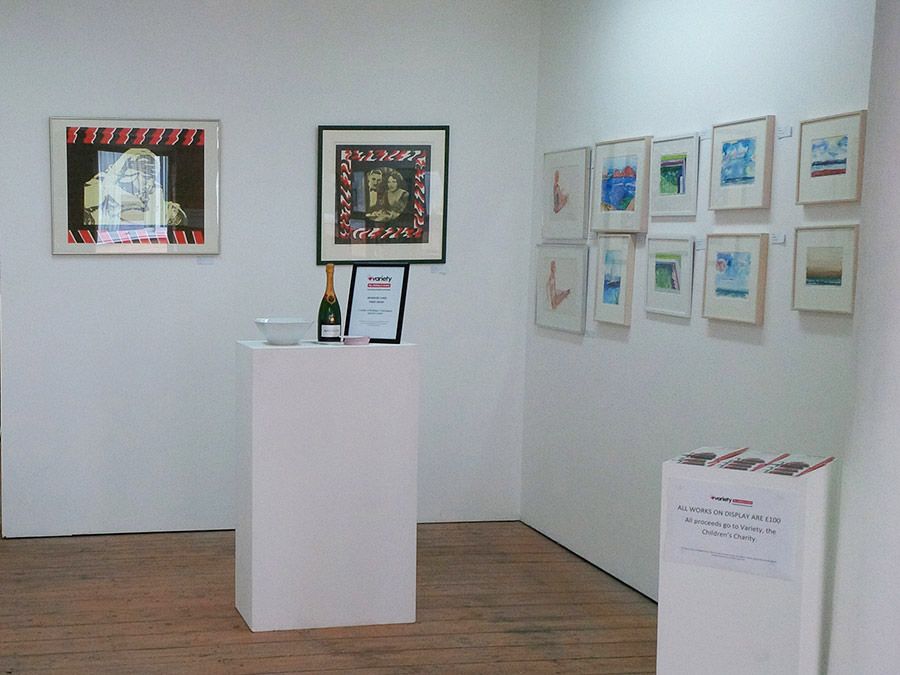 Variety held a charitable auction and sale of Ellen Charap paintings at Art Bermondsey Gallery on Wednesday, 2nd July to Sunday, 6th July. The success of this exhibition was evident as it raised a significant amount of money for the charity and entered a great world of art through Ellen's amazing work. Especially successful was the closing auction on Sunday, 6th July which sold close to 50 paintings, A paid tribute to Ellen's work and life.
Ellen Charap dedicated her life to art and painting and we are pleased that we have found new homes for her extraordinary work.
Variety would like to say an enormous thank you to the Charap family who generously donated all the proceeds from the auction to Variety and to Mr. Jeremy Levison, the owner of Art Bermondsey gallery, who allowed us to use the gallery for free.