31st May 2018
DJ David Hamilton Presents Variety Sunshine Coach at Craven Cottage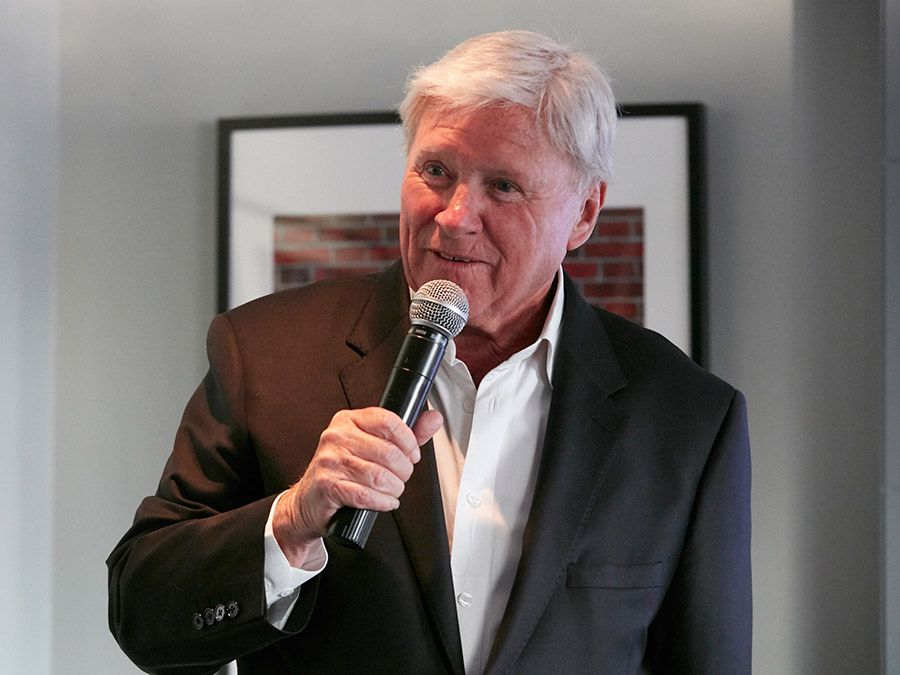 He was 'the voice' of Fulham Football Club for years; so when a Variety supporter decided to host a charity football match at Craven Cottage, we just had to invite 'the voice' David Hamilton!
David was able to enjoy the charity football match, before turning his focus to the main event – handing the keys of a brand new Variety Sunshine coach to Melanie Hall, headteacher of Lancaster School in Southend, Essex.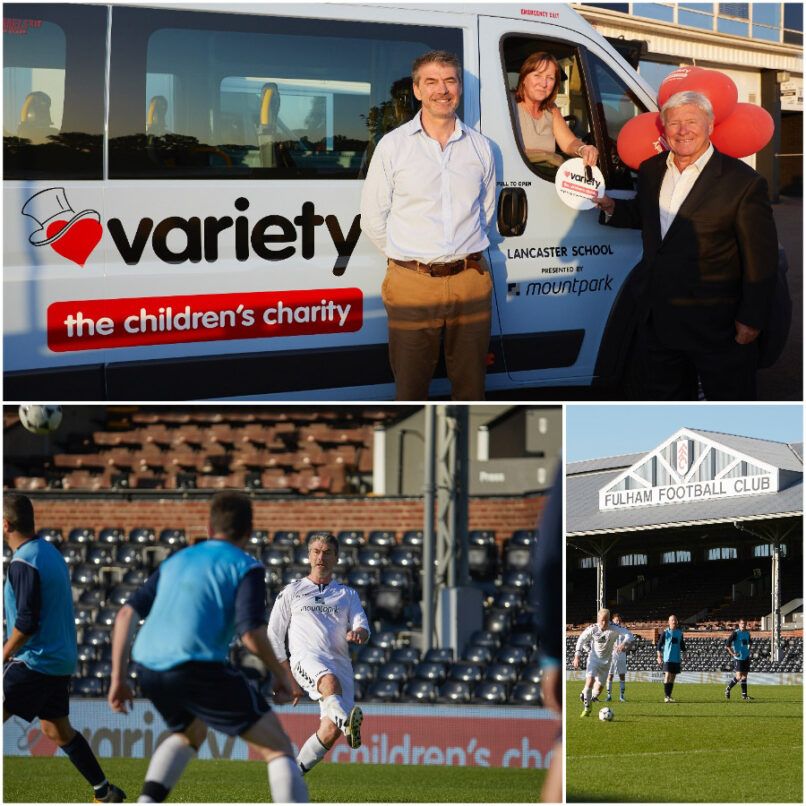 Radio 1 DJ 'Diddy' David Hamilton said:
"I am delighted to be involved with Variety and to help present the Sunshine coach to Lancaster School at Craven Cottage (Fulham's stadium), following the charity match between the coach sponsor Mountpark All Stars and IAS All Stars."
The match ended in a draw.
David was joined in presenting the keys to the coach by Philip O'Callaghan, Managing Director of Mountpark UK and Ireland. Mountpark has funded the much needed Lancaster School coach.
Philip said:
"We are delighted that this Variety Sunshine Coach will make such a positive contribution to Lancaster School. We are also very pleased to be working with Variety. In the UK and Ireland, Mountpark has donated a total of 29 Variety Sunshine Coaches and we are proud to be associated with such a worthwhile project."
Melanie Hall, headteacher Lancaster School said:
"The Variety Sunshine bus is simply a life-saver for us; we could not have afforded to replace our worn out bus without the help of Mountpark; we just do not have the money! The future is bright again for our students. Instead of wasting money keeping a very old & scruffy bus on the road, we can now channel the money into extending the visits and activities in the community for all our students."
Colleen Ettridge, Variety's Head of Fundraising, said:
"We are extremely grateful to Mountpark for their continued support and funding this coach for Lancaster School."
An added feature at the event was the Sky News crew following David around Craven Cottage, quizzing the former Fulham match announcer in preparation the pending Championship Play Off against Aston Villa.
Fulham FC won the play-off match on 26th May and has now been promoted to the Premiership.