9th July 2015
Dino the Dinosaur Welcomes 350 Children For a Fun Day Out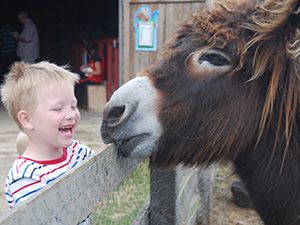 Variety at Work planned an exciting event this summer at Gulliver's Dinosaur and Farm Park in Milton Keynes.
The children got up close and personal with the farmyard animals, from bouncing bunnies to cute guinea pigs. They even enjoyed a tractor ride and had fun in the Big Red Play Barn. The staff were friendly and spent quality time with the children explaining about the various animals and aspects of country life.
The trip ended with interactive cooking classes in the farmhouse cookery school and the children took home their culinary creations.
Variety thanks Water Technologies and ELGA Lab Waters for their sponsorship of this event.