10th September 2018
Comedian Stan Boardman and Friends Sponsor Variety Sunshine Coach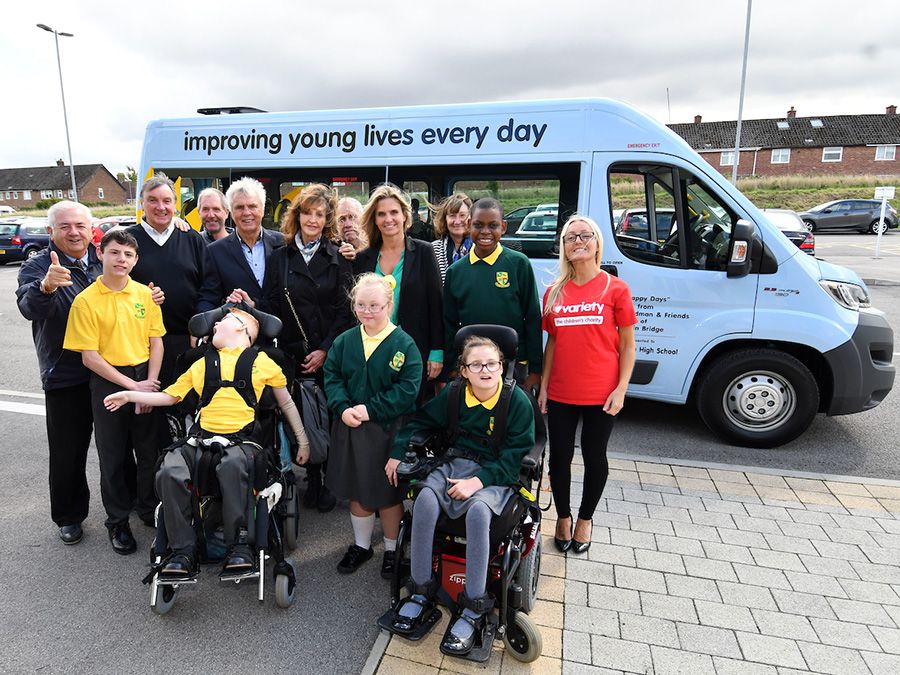 Stan Boardman with his wife Viv, daughter Andrea and friends sponsored a Sunshine Coach to Redbridge High School in Long Lane, Liverpool in memory of the late Colin Bridge, a longtime friend of Stan Boardman.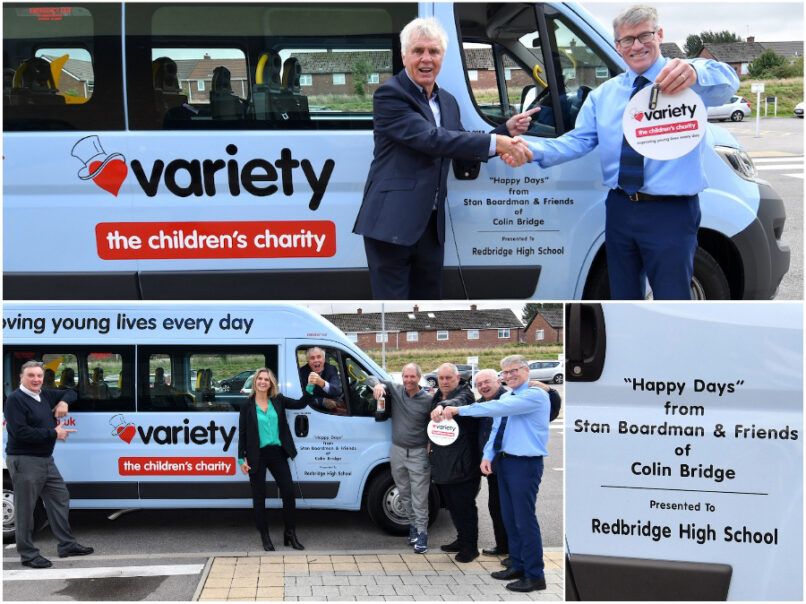 Redbridge High school is a specialist school in cognition and learning for children with severe learning difficulties and profound multiple learning difficulties, many of whom have a diagnosis of autism. Redbridge High School serves children and young people from 11yrs to 19 yrs from Liverpool and surrounding areas.
The donation of a new Sunshine Coach will help the school to deliver its wide and varied curriculum and will be a great asset to the pupils in their learning such as The Duke of Edinburgh's Award, volunteering in the community, residential trips and participating in sports tournaments.
The Sunshine Coach will also allow the young people to access all that their local community has to offer including trips to the swimming pool, the cinema and visiting local parks and attractions.
Cormac Burke said:
"On behalf of all our amazing pupils we would like to thank Stan Boardman and all the wonderful people who made this happen. We are very grateful to Variety for their wonderful support. We now have a brand new Sunshine Coach that will benefit our deserving pupils for many years to come, thanks to the generosity and hard work of Stan Boardman and his friends."
Stan Boardman said:
"So many friends of Colin Bridge donated so much of their time, money, and effort to support Variety, the Children's Charity whilst honouring our dear friend Colin. We know that the children of Redbridge High School will have miles of smiles in the new Sunshine Coach for many years to come"
Karen Bickerstaff, Chairman of Variety Merseyside said:
"I would like to thank Andrea Boardman for her invaluable help organising the Golf day and the Epstein Theater show that raised the funds for this Sunshine Coach. Stan, his wife Viv and children Paul and Andrea have supported Variety, the Children's Charity for so many years and have brought joy and laughter to so many of our children. We are thrilled to see this beautiful Sunshine Coach on the road and want to thank The Boardman family and the friends of Colin Bridge for making this possible."