2nd February 2018
Cliffdale Primary Academy Receives Variety Sunshine Coach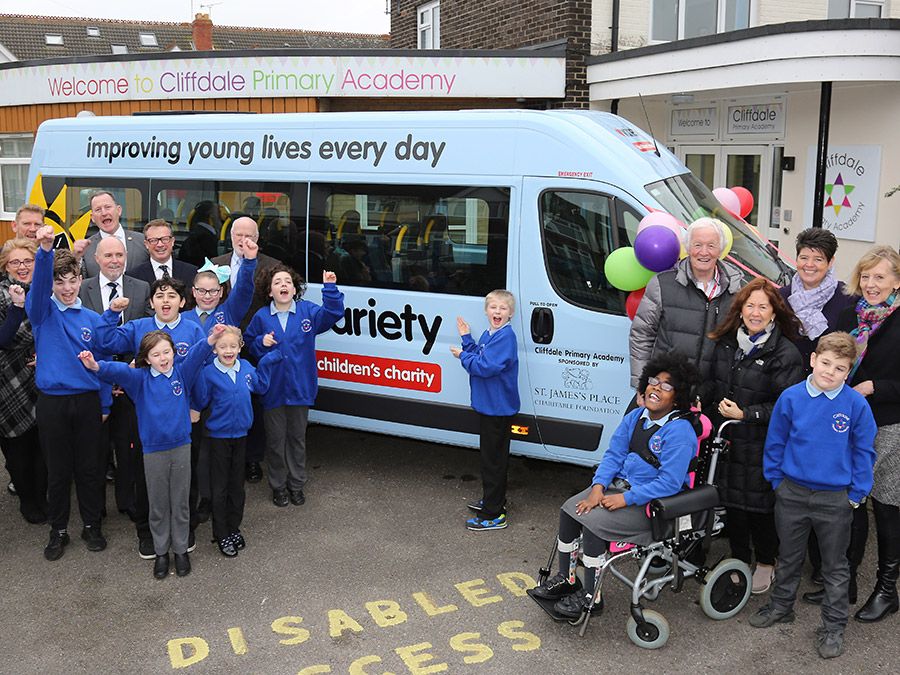 Variety, the Children's Charity and St.James's Place Charitable Foundation presented one of the charity's iconic Sunshine Coaches to children at Cliffdale Primary Academy in Portsmouth.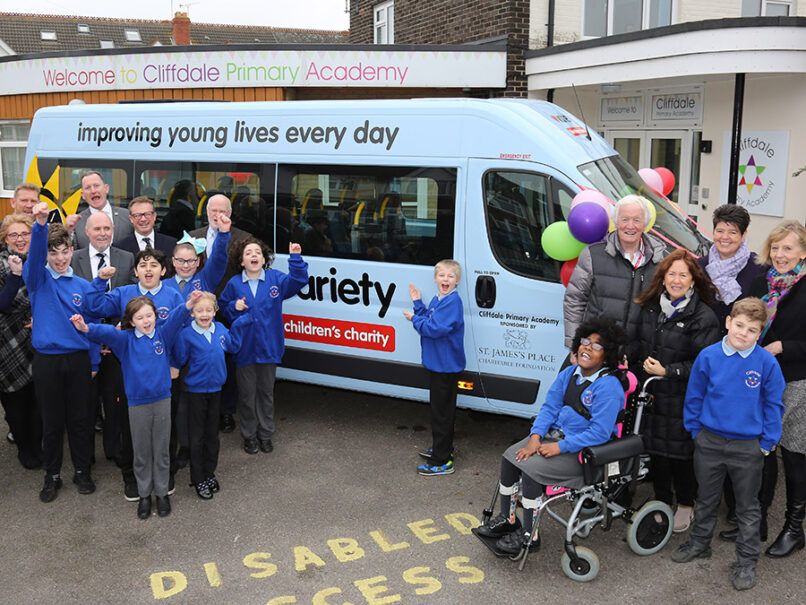 Cliffdale Primary Academy is a primary school which caters for more than one hundred children aged between four and eleven, all of whom have severe and complex learning difficulties. All of the children at the school require high levels of support with aspects of their learning and their daily lives, including personal and social needs.
The Sunshine Coach will allow the children of Cliffdale Primary Academy to improve their learning, personal and social development, transporting pupils to an exciting array of off-site opportunities including swimming, climbing and horse-riding. Accessing these extra-curricular activities helps the children increase their confidence, self-esteem, problem-solving skills and emotional well-being.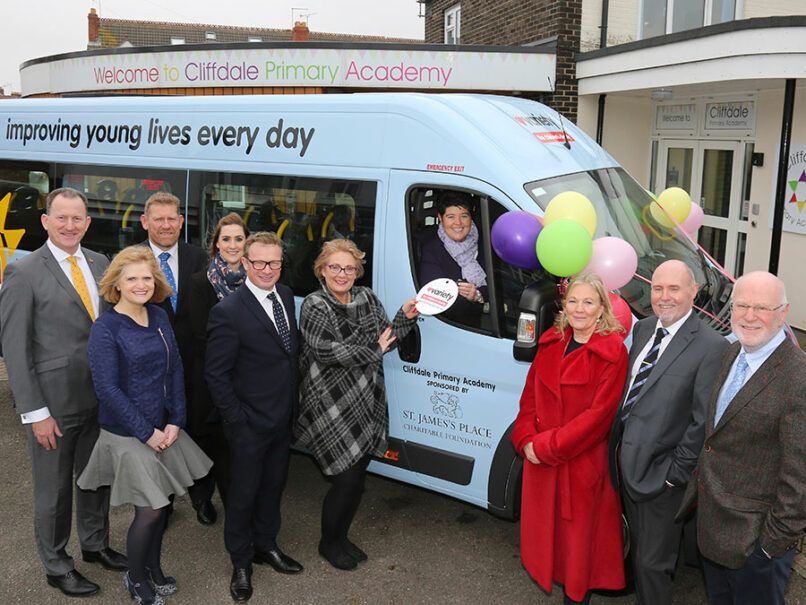 Today's donation was funded in part by St. James's Place Charitable Foundation which has pledged £340,000 to part-fund up to twenty life-changing Sunshine Coaches across the UK. The Foundation has always been incredibly generous in their support of the Variety Sunshine Coach programme; between 2002 and 2005 SJPF donated an incredible 17 sunshine coaches to schools nationwide.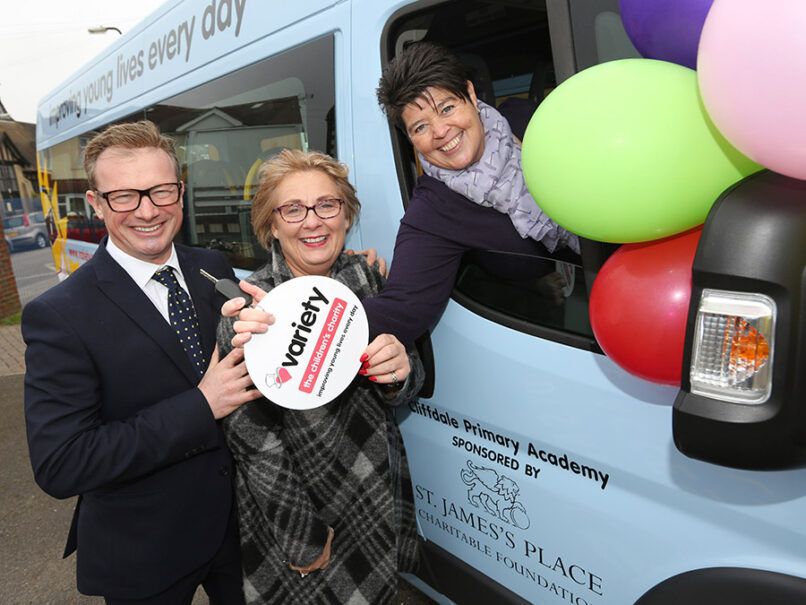 Ashley Oliver-Catt, Head of School at Cliffdale Primary Academy said:
"We are absolutely thrilled to have received our brand-new Sunshine coach today, thanks to the generosity of Variety and St James's Place Foundation. We work really hard here at Cliffdale to provide our pupils with a curriculum that is meaningful, creative, practical and fun. We cannot thank Variety and St James's Place Foundation enough, it means so much to the school and all of the pupils and the bus will be in use immediately!"
Colleen Ettridge, Head of Fundraising at Variety, the Children's Charity said:
"We are delighted that the pupils of Cliffdale Primary Academy have today received their new Sunshine Coach, thanks to the generosity of the St. James's Place Charitable Foundattion. These coaches enable children and young people with special needs to get the most out of school life by accessing learning and recreational facilities outside of the school environment."