7th December 2016
Christmas Party at The Palace Hotel in Manchester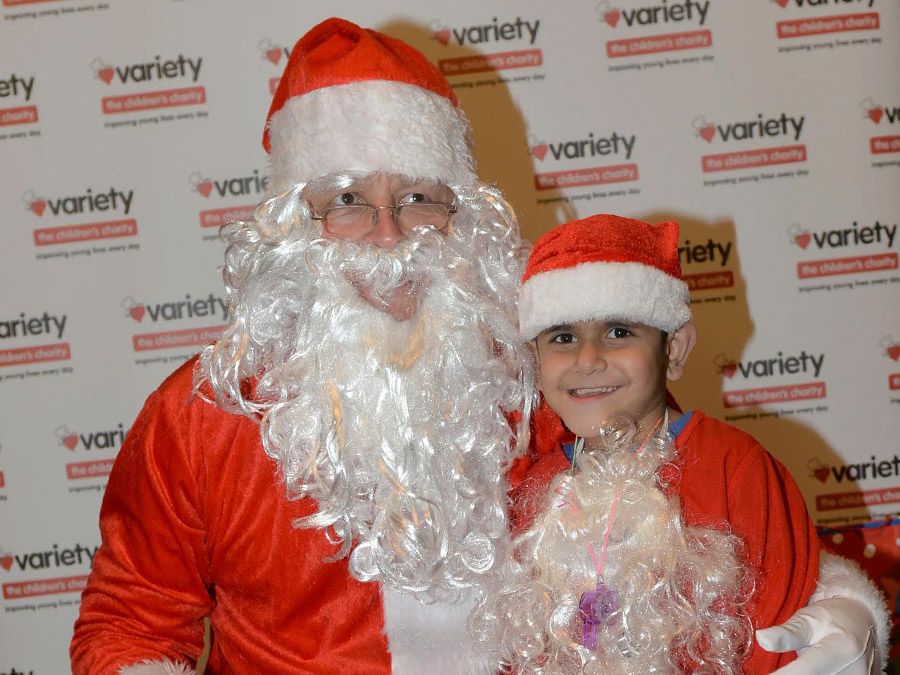 Variety North West held a Christmas party for over 230 children in Manchester at the Palace Hotel which pulled out all the stops to make it a memorable day for the children.
The children were greeted by our fantastic supporters 'Randstad Recruitment Agency' in Manchester ,who gave up their busy day to support the Christmas party and even gave each child two flashing sensory toys – a foam flashing sword and a glow whistle.
The children enjoyed fantastic party food, jelly and ice cream followed by a wonderful Christmas disco with entertainers, balloon modellers and lots of elves on hand to dance with.
Each child took home a chocolate box of Christmas goodies, a flashing hat, crayons and colouring books all given out by Santa.
The teachers and staff from the local schools and organisations were overjoyed to see the children have such a great day.