14th July 2014
Cheers All Round At Fordwater Special School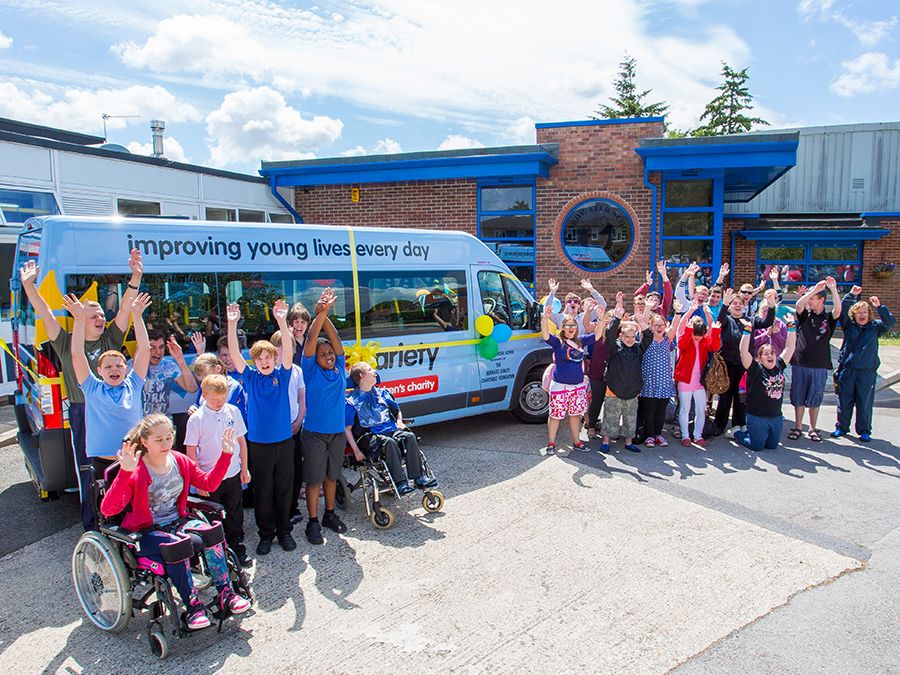 The sun did us proud on 7th July as The Bernard Sunley Charitable Foundation presented a Sunshine Coach to Fordwater school in Chichester. The school caters for pupils aged 2 – 19 years with severe and complex learning difficulties.
There are 109 students at the school including 25 wheelchair users. The Sunshine Coach will enable all pupils to take part in all aspects of the curriculum including work experience, Duke of Edinburgh Awards, school visits and community activities.
John Rimington, Foundation Director said:
'The Bernard Sunley Charitable Foundation has always supported young people, and particularly those with disabilities. It has been a long term supporter of Variety's charitable activities, and is proud of its assistance to the Sunshine Coach Programme. This latest coach presentation to the Fordwater Special School in Chichester, is the 54th coach funded by the Foundation, and this matches the number of years since the Foundation's establishment in 1960.'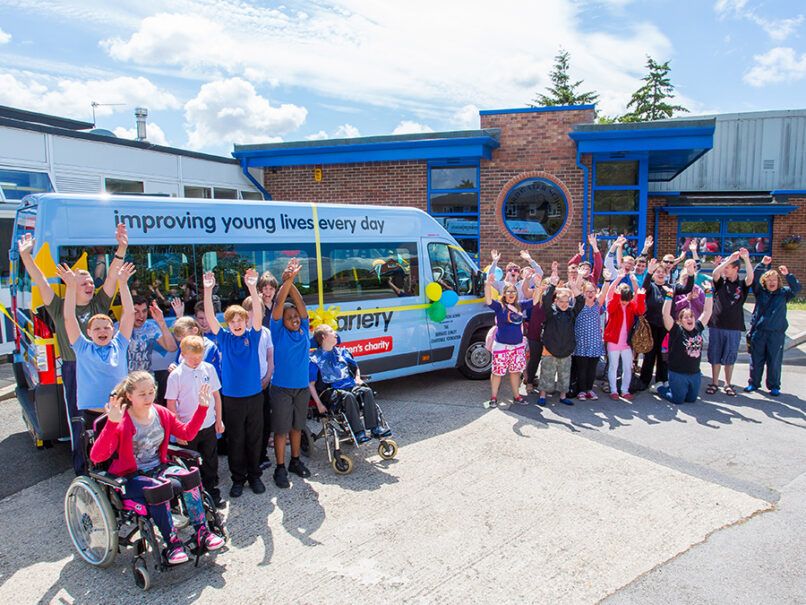 Children from Fordwater School in Chichester, celebrate the arrival of their brand new Sunshine Coach.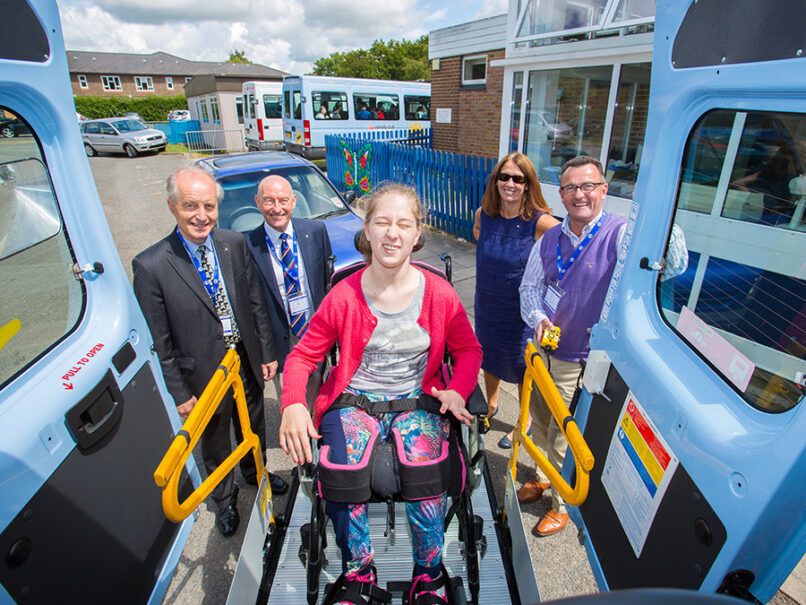 Photo: John Rimington, Mike Haszko (Variety),Sue Meekings and Bill Sangster (Chair of the Sunshine Coach Committee), watch as Leigh from the school takes advantage of the easy access wheelchair lift on the coach.