3rd December 2014
Cedar Hall School Receives A New Sunshine Coach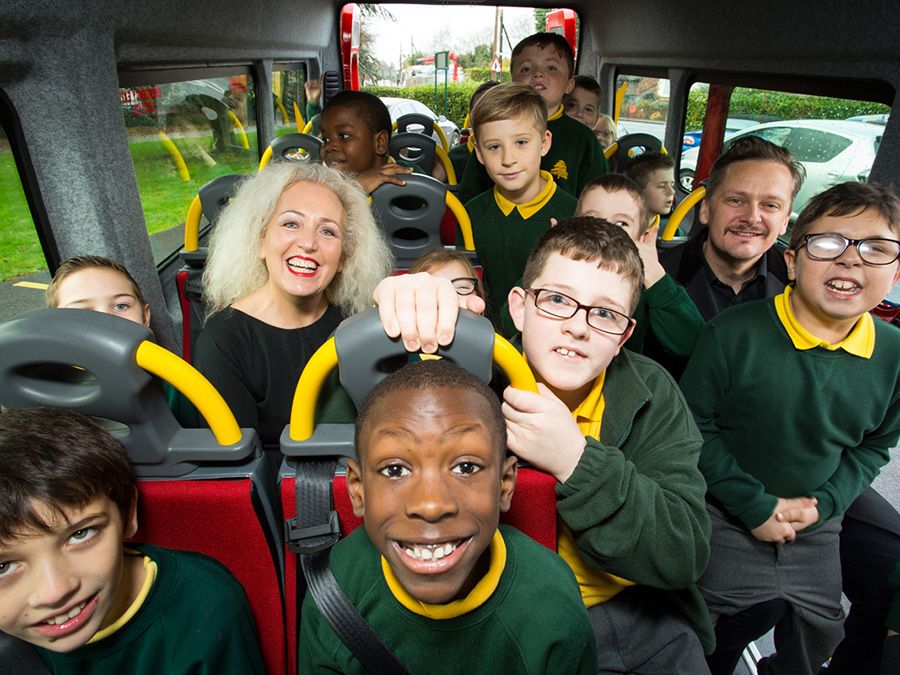 The new Sunshine Coach was presented by fundraisers from Stonegate Pub Company and special guest Debbie, from TOWIE. Children with moderate to severe learning difficulties will be using the coach for special day trips and outings. It replaces their old coach.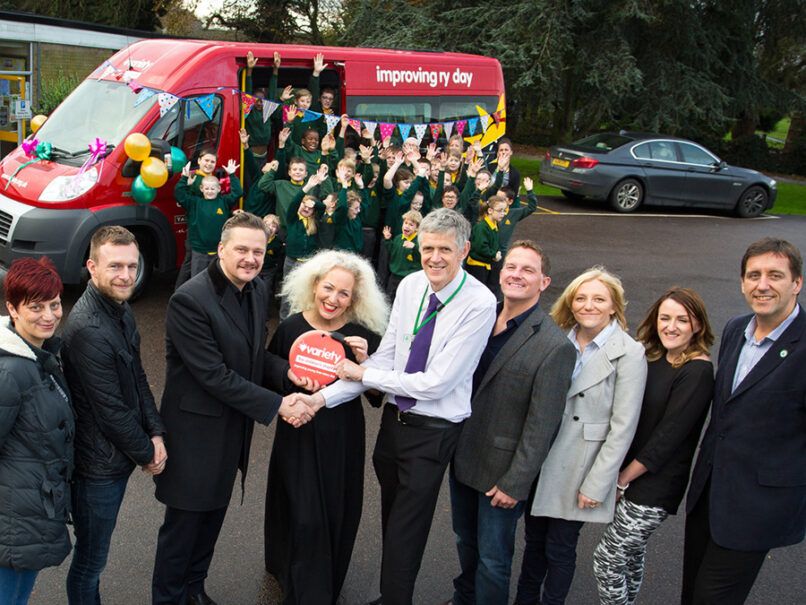 Nic Maxwell, Deputy Headteacher, Cedar Hall School said:
Cedar Hall School is a special school for children with global moderate difficulties who may well experience speech and language, emotional or autistic spectrum disabilities as well as other syndromes. We cater for 148 children aged 5 to 16. The new bus, provided by Variety, will enable our pupils to take part in sporting events locally and in educational visits; these include art galleries, local colleges, and residential outdoor activity centres. For some of our pupils, the bus will enable them to develop essential life skills in the community that they otherwise would be denied. We are very grateful to The Stone Gate Pub company for their part in sponsoring the bus.
Funds for the Sunshine Coach were raised by Stonegate Pub Company through its group-wide fundraising event 'Britain's Biggest Pub Tour' which ran throughout summer 2014 from May till September raising over £310,000.
The coach presented to Cedar Hall is one of seven coaches sponsored by Stonegate.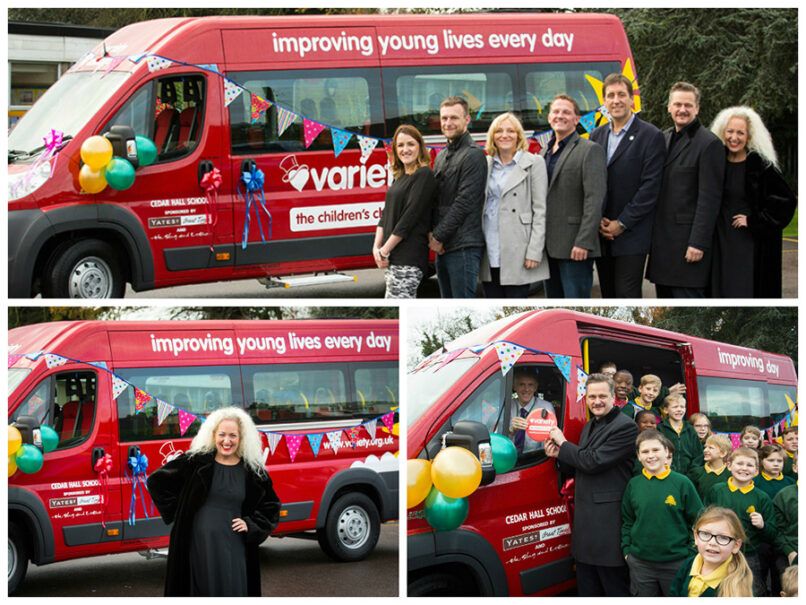 To find out how Stonegate Pub Company is supporting Variety please contact colleen.ettridge@variety.org.uk