13th July 2017
ACI Donates Another Variety Sunshine Coach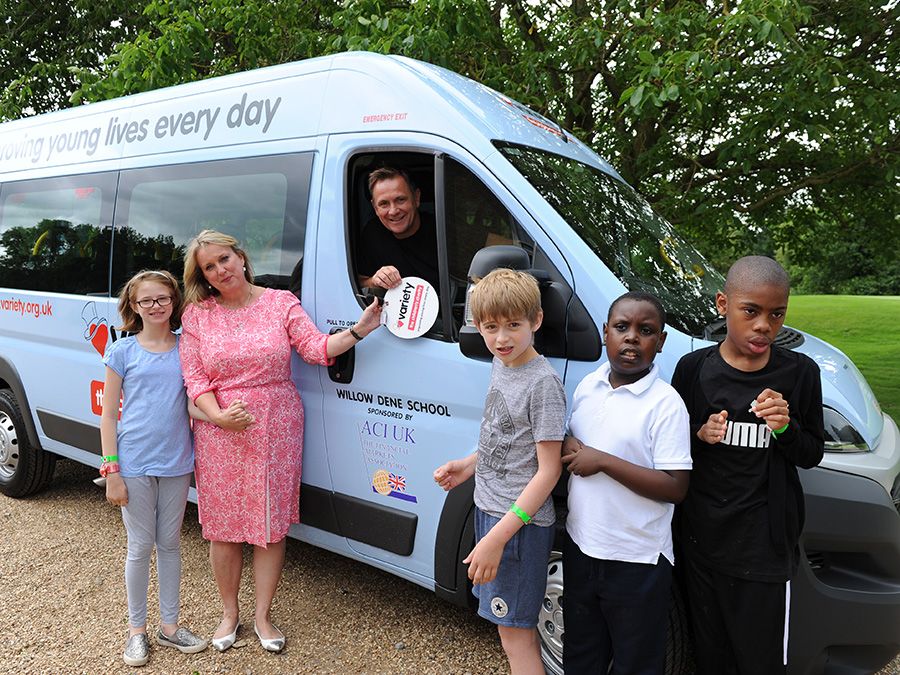 The beautiful setting of the Buckinghamshire Golf Club in Denham played host to the presentation of a Variety Sunshine Coach to Willow Dene School. This coach has been sponsored by ACI and was presented at their annual golf day.
Willow Dene is the only special school in Greenwich, which meets the needs of 220 children aged 2-16. Children at Willow Dene have a variety of SEND's, including ASD (65%), Down Syndrome, Visual Impairments and Severe Learning Difficulties, all of which impact on their ability to go out in to the community. There are also children with complex medical needs resulting in some having life limiting conditions.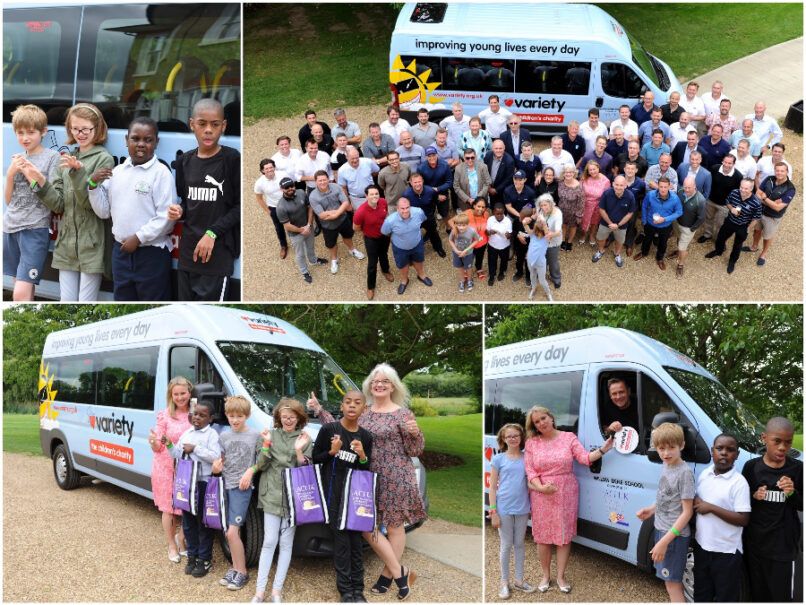 Jude McPartlan, Deputy Head:
"The new Sunshine Coach will be essential for providing a range of opportunities for our children to enrich their lives and enable them to build on their independence skills. The new coach will be used daily to take students to visit shops, libraries, museums, play spaces, swimming, cafes, theatres and much more. It will be also used to transport some children to medical appointments when their parents need support."
The staff and pupils from Willow Dene School were given an opportunity to meet the representatives and members of ACI, a tour of the golf course, and were treated to a wonderful lunch before heading back to Greenwich in their new Variety Sunshine Coach.